Details
Summer Proof your body with Nuutjobs body cooler. A cooling formulation that takes care of the prickly heat, the never ending sweat streams and the body discomfort that follows with it. Our longwear formulation makes sure that the results last through the day rather than melting out in a matter of minutes. Caution: The product is not advised to be used in the intimate and sensitive areas.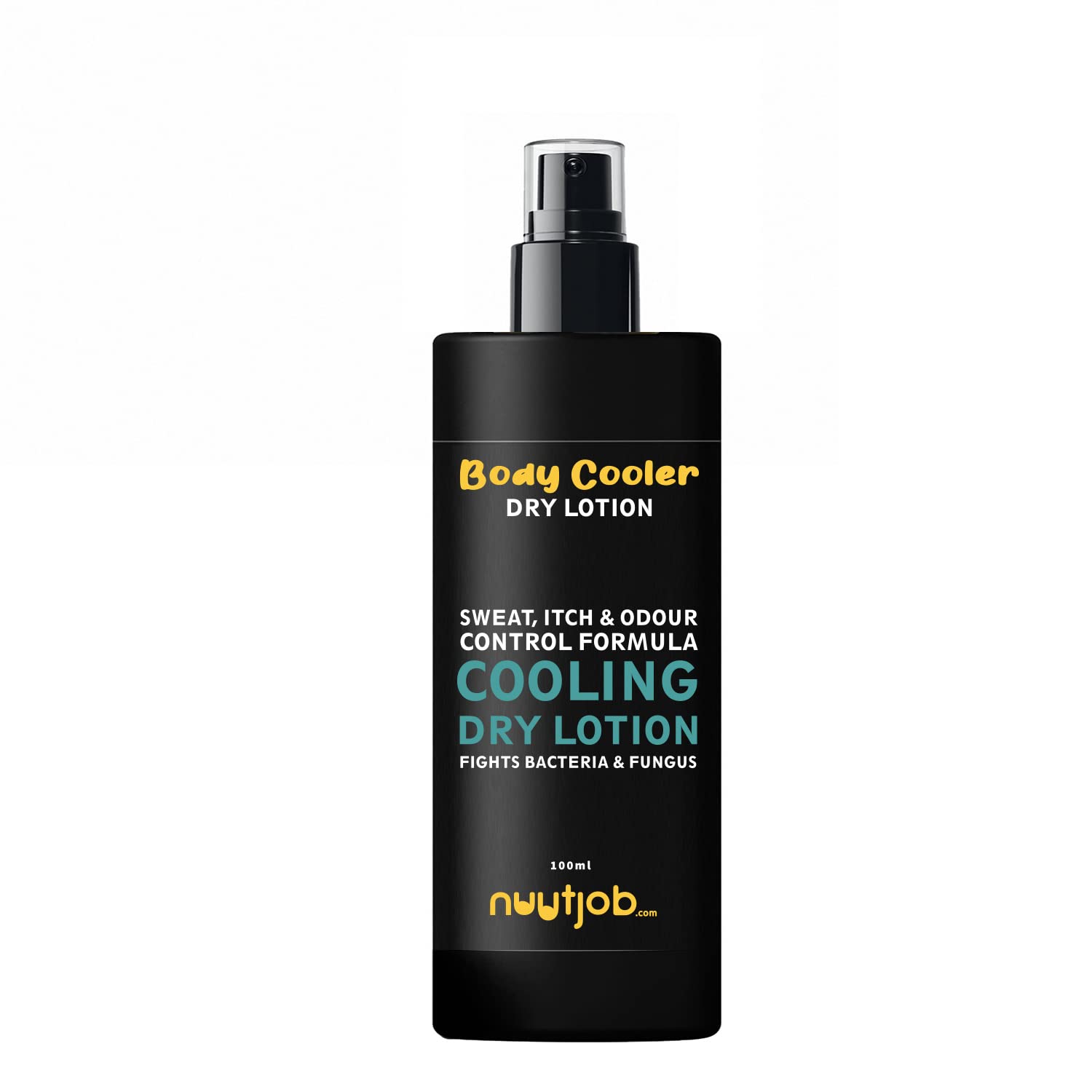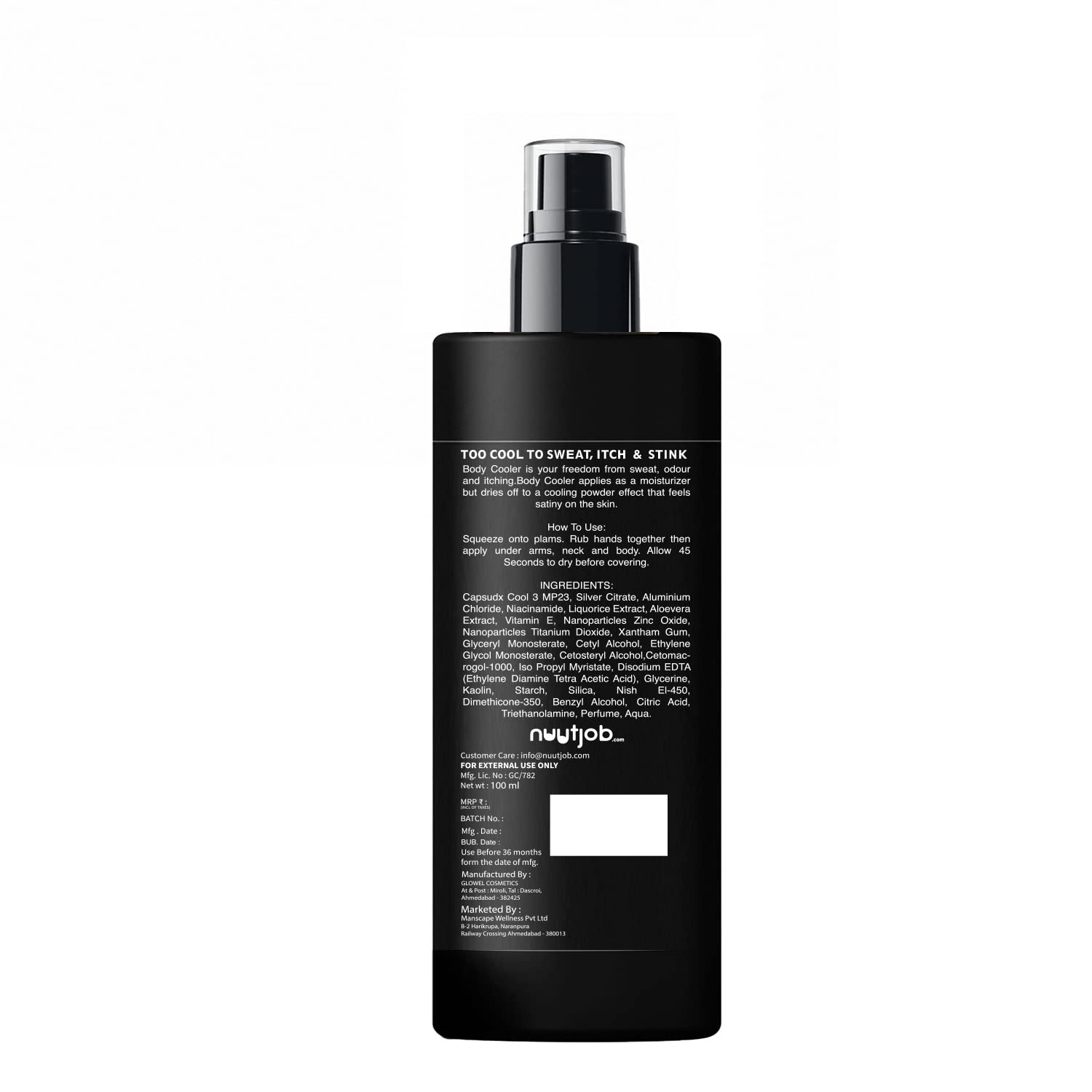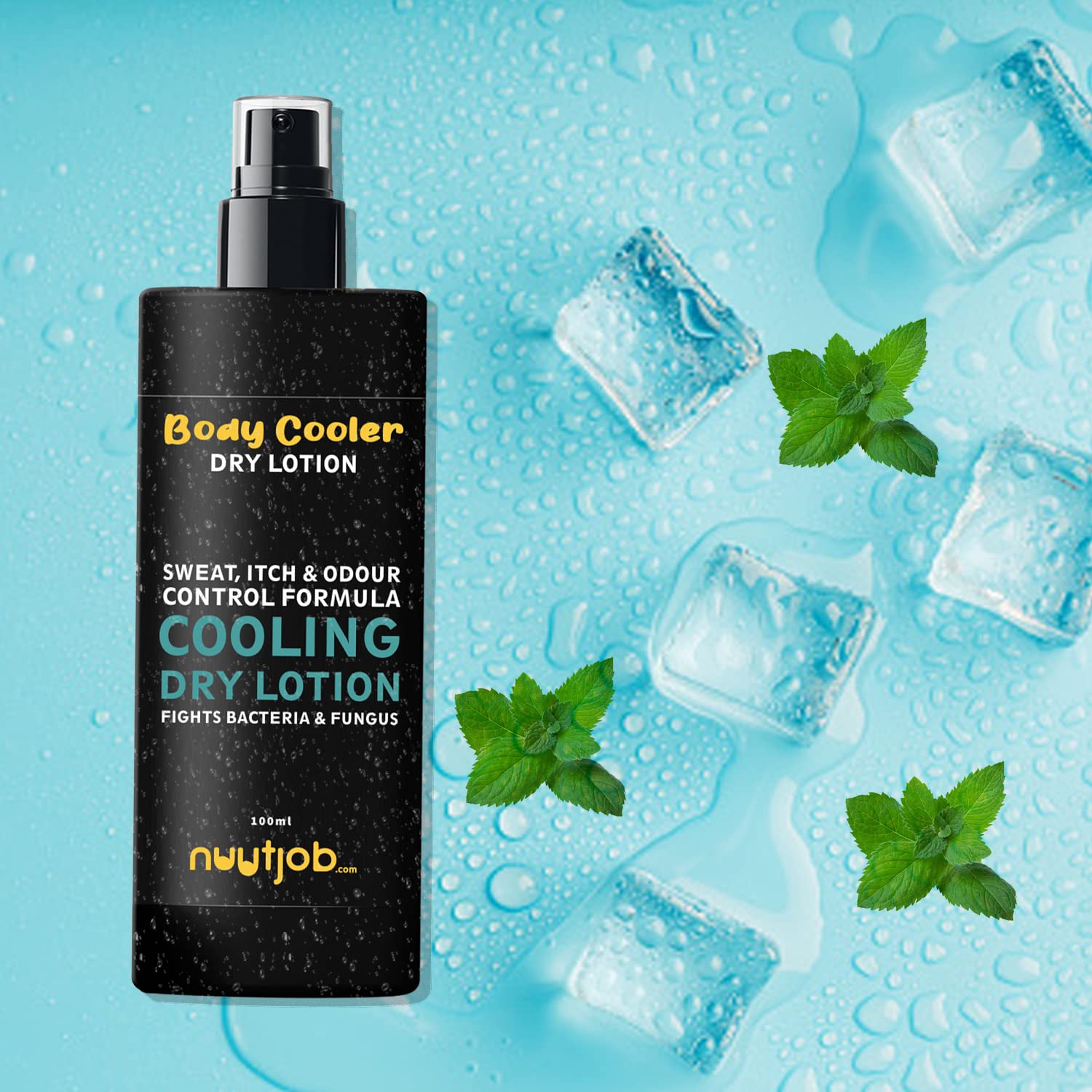 Read More
Featured Ingredient
10
Niacinamide
Fair
x
Data score key
Best
Good
Fair
Average
Limited
Data availability rating: the scope of ingredient safety data contains in the skin deep, and the number of studies available In the open scientific literature.
Niacinamide is a form of vitamin B3(niacin), a water-soluble vitamin; used in...
Functions: hair conditioning agent, skin-conditioning agent -...
How to use
1. Pump product onto hands. 2. Apply over the body where cooling is required.3. Let dry for 30 seconds
Features
KLEEN Score
The KLEEN ingredient (Kind, Low-risk, Eco-friendly, Ethical, Nurturing) Score, rates products from 1 to 10. It reflects known and suspected hazards linked to the ingredients that make up the product. A product's hazard score is not just an average of the ingredients' hazard scores. It is calculated using a weight-of-evidence approach that factors in all of the hazards or health impacts associated with the ingredients. It also incorporates aspects like the brands transparency in divulging accurately the ingredients used, any third party certifications the products might have etc.
:
8
Key Ingredients:
Aloe Vera Extract

Kaolin Clay

Niacinamide

Vitamin E
Ingredients:
Capsudx Cool 3 MP23, Silver Citrate, AluminiumChloride, Niacinamide, Liquorice Extract, Aloevera Extract, Vitamin E,Nanoparticles Zinc Oxide, Nanoparticles Titanium Dioxide, Xantham Gum, Glyceryl Monosterate, Cetyl Alcohol, Ethylene Glycol Monosterate, Ce
kindcode
Confused about what's kind on, in and around your body? We're here to decode some key terms and what it means when a brand declares them! If a brand doesn't have at least one of these codes, they won't be listed on kindlife! Know more
:
Additional Information
Expiry or Best Before:
36
months after manufacture date
kindcode
Cruelty Free

"Cruelty-Free" is a PETA provided certification to brands which do not conduct product tests on animals prior to sales. Considering the vulnerability of animals and their lack of ability to give consent doesn't make it ethical to test products meant for human use on them. Hence products that are natural or plant based could be cruelty free only if they have not been tested on animals.

Nuutjob
Nuutjob one of the Shark Tank favorites offers simple & irritant-free men's grooming & hygiene products for man parts They create no-nonsense products without any harmful ingredients Their products are cruelty & toxin-free & are made with natural & active ingredients like essential oils & plant
Shop the Brand