Details
The blend of natural actives, such as plant extracts and powerful antioxidants, works fast and reduces pigmentation without causing any irritation to the skin. It does this by targeting and reducing dark spots and blemishes while providing protection against future damage. The key ingredients in Dark Patches promote an even complexion by exfoliating dead skin cells from the epidermis and stimulating the skin's natural renewal and lightening processes. Contains natural enzymes that aid in increasing the production of natural melanin, which helps maintain a more uniform, younger-looking complexion. The unique triple-action formula also helps to address uneven tones by deeply moisturising and regulating the skin's moisture balance. The natural oils, such as almond, cocoa, jojoba, and shea butter, help to deeply nourish and soothe the skin without causing irritation. Dark patches are a simple yet effective treatment that works well for all skin types and tones. To get the best results, apply the cream twice daily, after cleansing and toning. Also, use a gentle scrub to help eliminate any flaking, and apply a broad-spectrum sunscreen when going outdoors, as the natural actives used may make your skin more sensitive to sunlight.
Read More
How to use
Apply this nonsticky expert formula onto desired areas on your skin and massage it till it is absorbed. Use it twice daily for effective results.
Features
Benefits:
Deep Cleanse

Hydration

Skin Elasticity
For Concerns:
Dark Circles & Spots

Freckles

Scars
kindcode
Confused about what's kind on, in and around your body? We're here to decode some key terms and what it means when a brand declares them! If a brand doesn't have at least one of these codes, they won't be listed on kindlife! Know more
:
Additional Information
Expiry or Best Before Date:
Apr-25
kindcode
Cruelty Free

"Cruelty-Free" is a PETA provided certification to brands which do not conduct product tests on animals prior to sales. Considering the vulnerability of animals and their lack of ability to give consent doesn't make it ethical to test products meant for human use on them. Hence products that are natural or plant based could be cruelty free only if they have not been tested on animals.

Toxin Free

Toxin free products indicate that the ingredients used in it do not exist in amounts that are known or proven to be harmful and affect the consumer negatively. It does not always mean that there are no chemicals in it.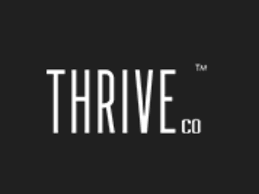 Thriveco
ThriveCo brand aims to educate and provide highly clinical effective clean regiment-based products These items are designed to address specific hair and skincare issues These at-home products are the best alternative to needle-based procedures and in many cases they outperform them ThriveCo
Shop the Brand