Details
Dr. Morepen presents Exygra Spray for your night bliss! It is an aerosol spray for topical application. Our Shilajit Resin is a health rejuvenator that helps improve stamina and energy level. It enhances physical performance by overcoming tiredness, lethargy, and chronic fatigue. It is also known to improve testosterone levels and enhance male fertility.

How to use:-
Hold the container upright & 10 cm apart with the arrow on the spray button pointing towards the area of application. Press the spray button for 1 second, 1 time before the desired results. Wait for 30 seconds for the spray to absorb. Do not use more than 3 sprays of 1-second duration each time. Consult a personal physician before using.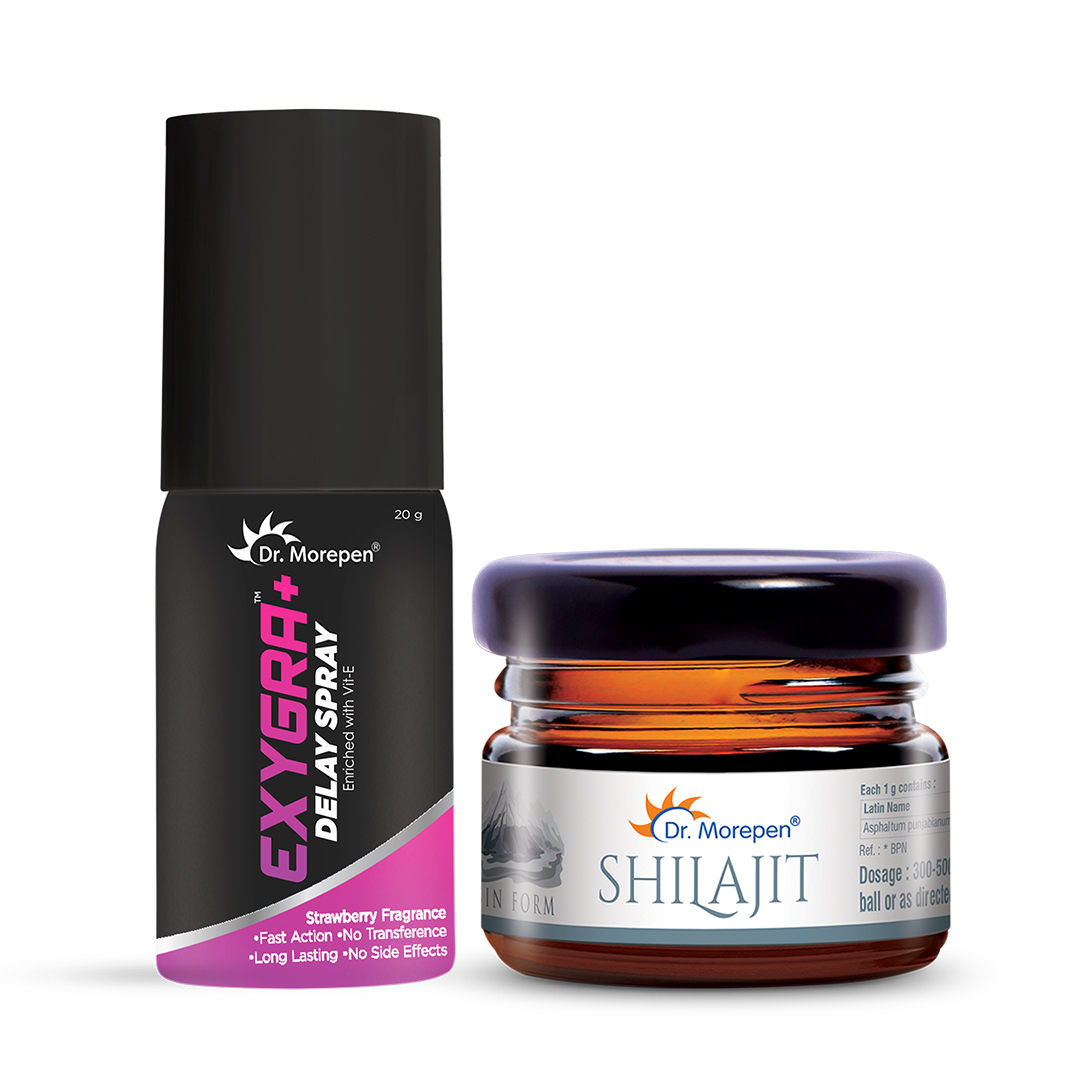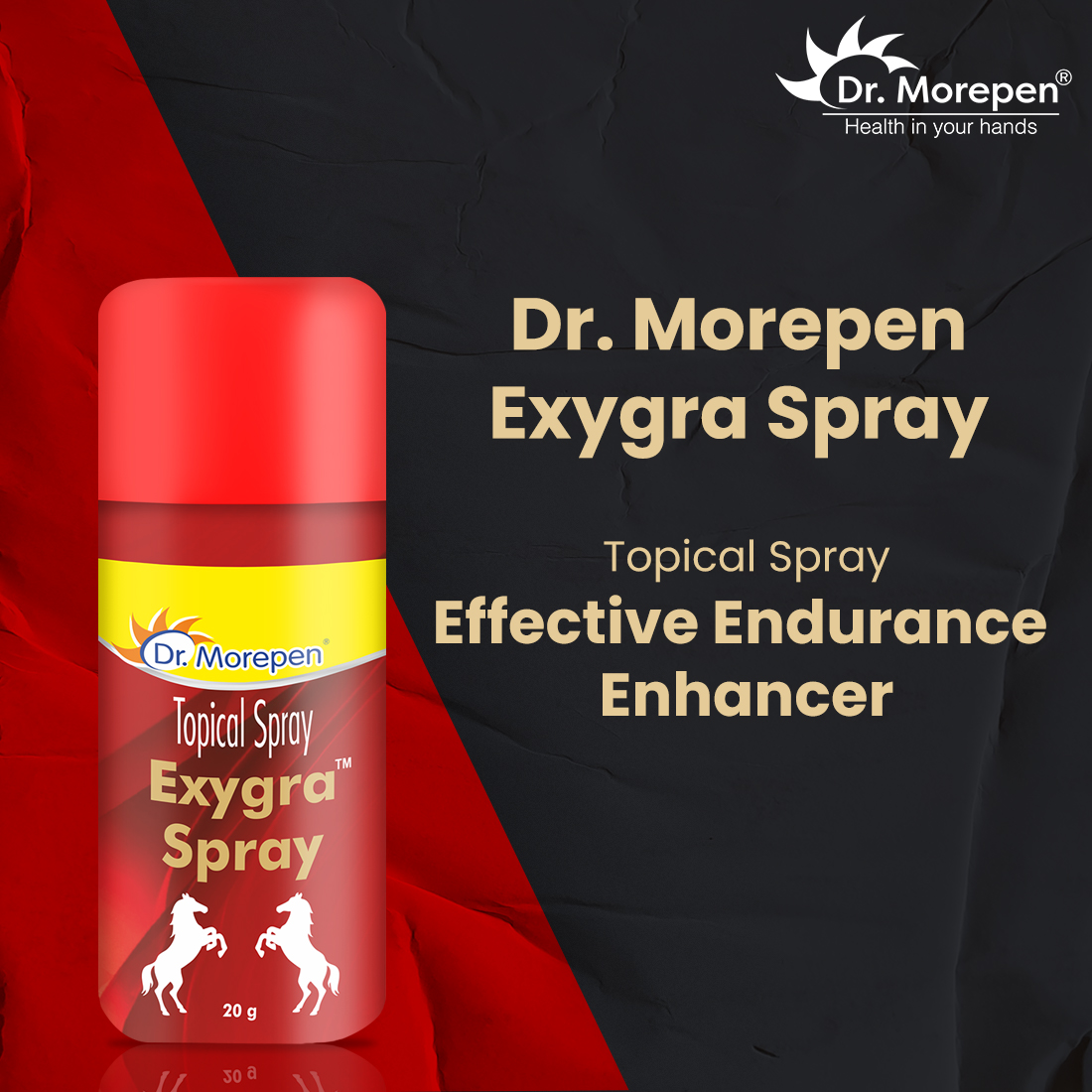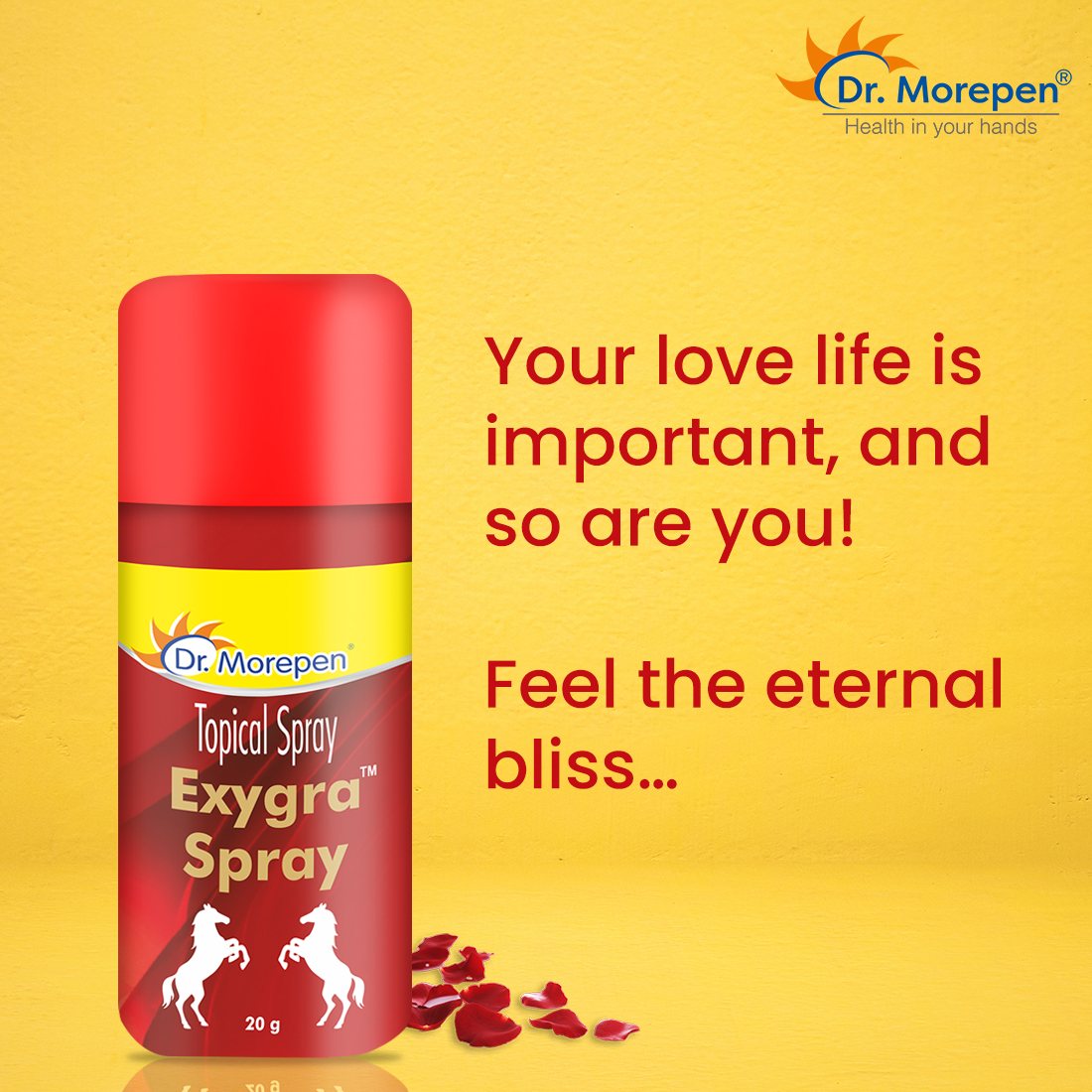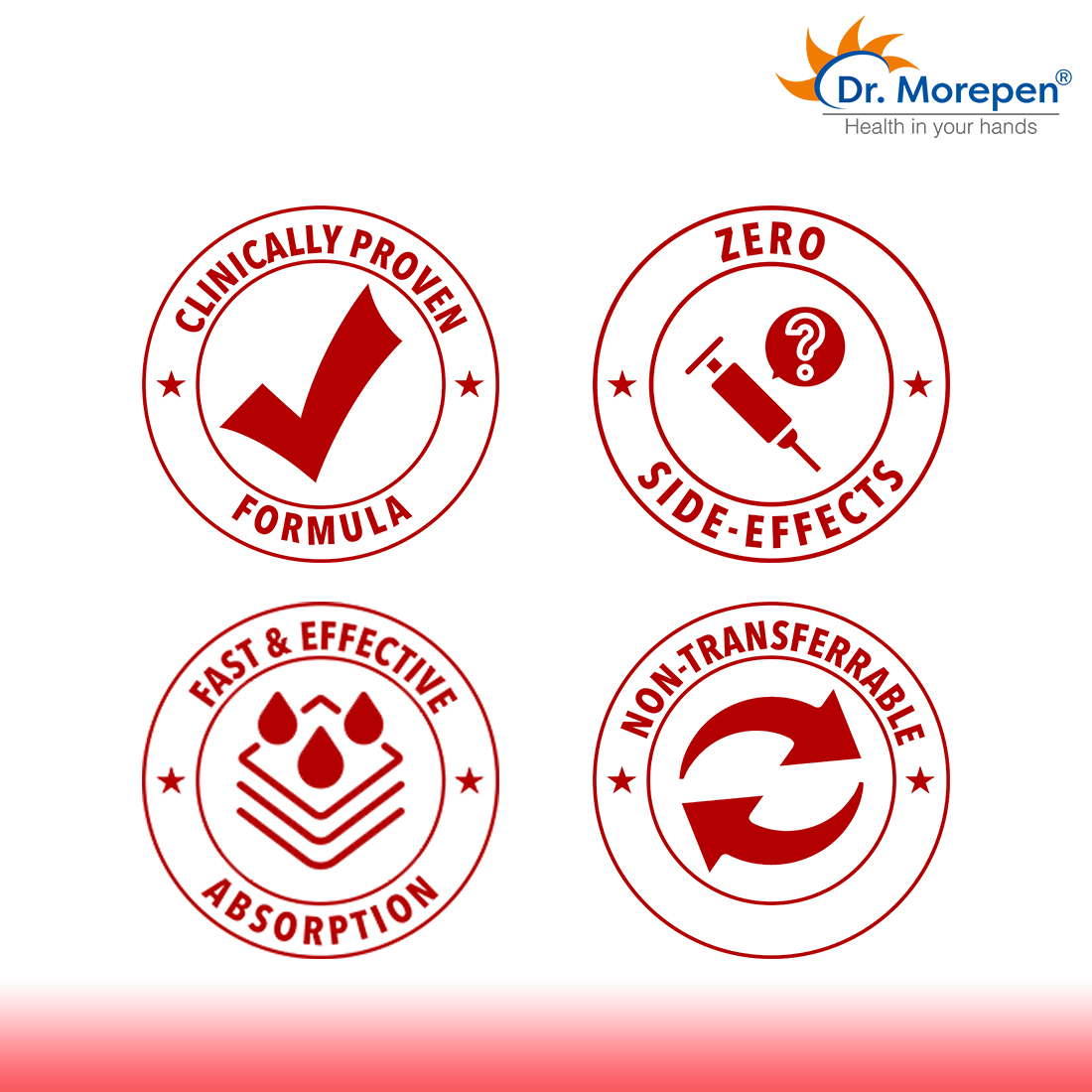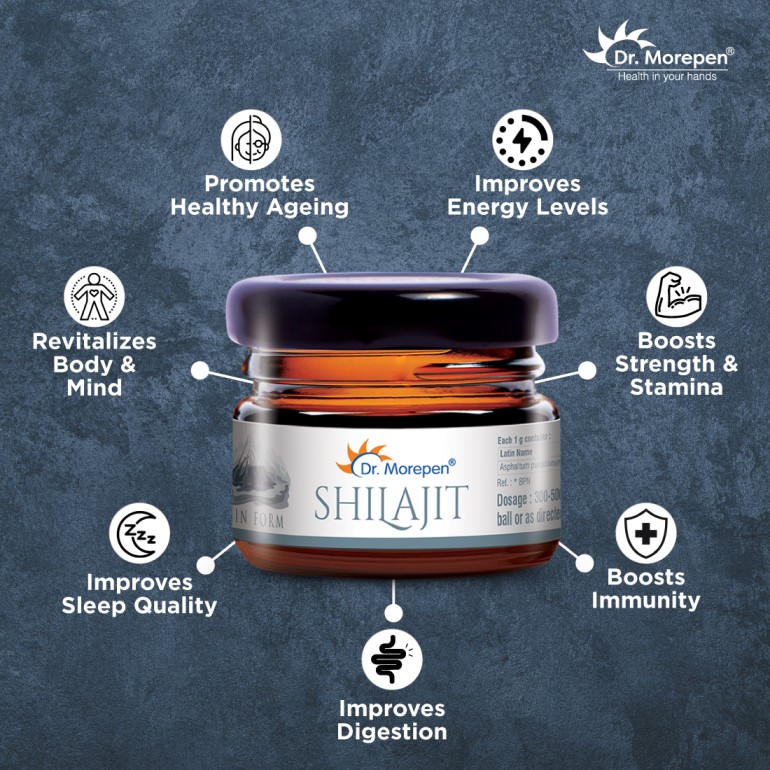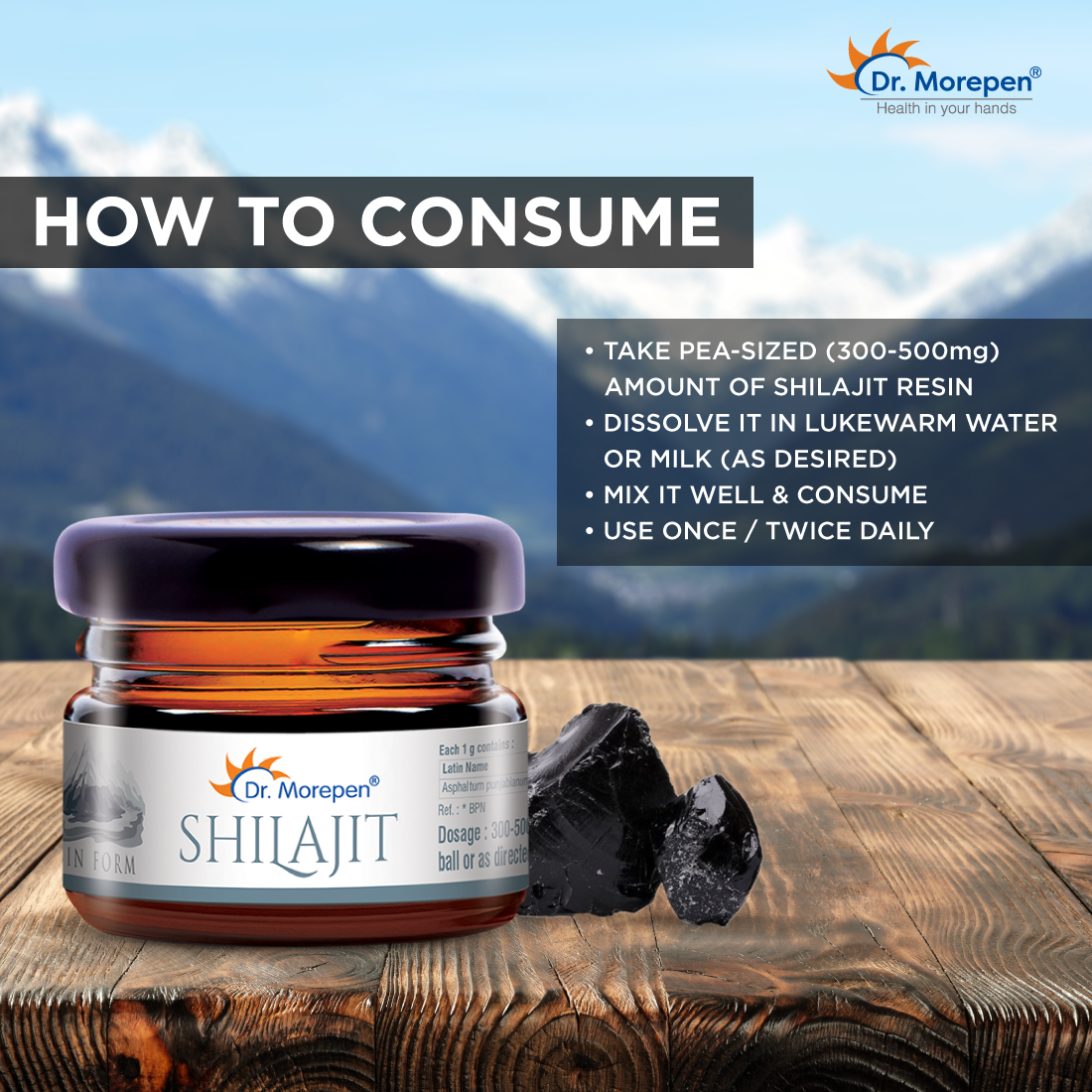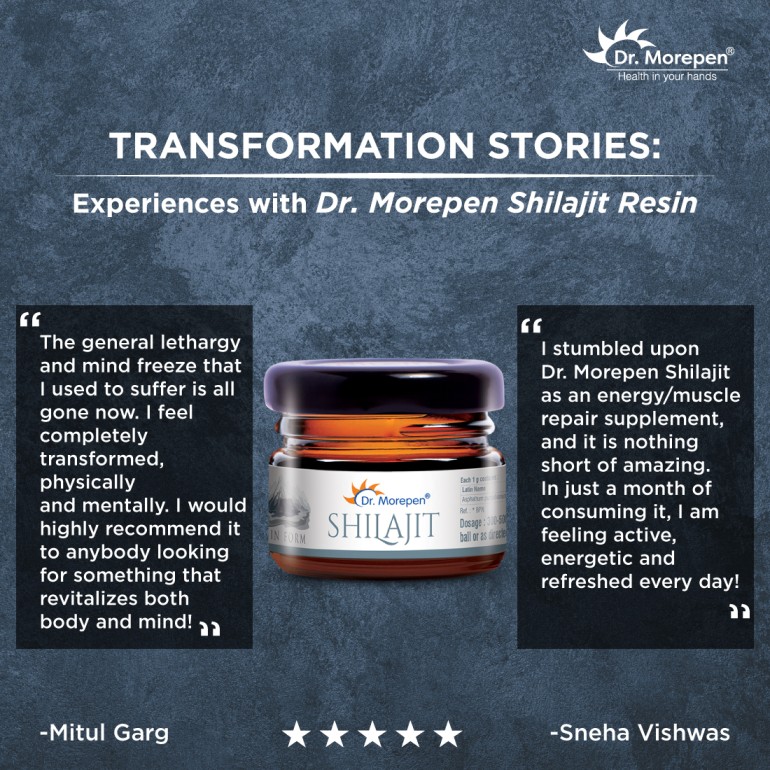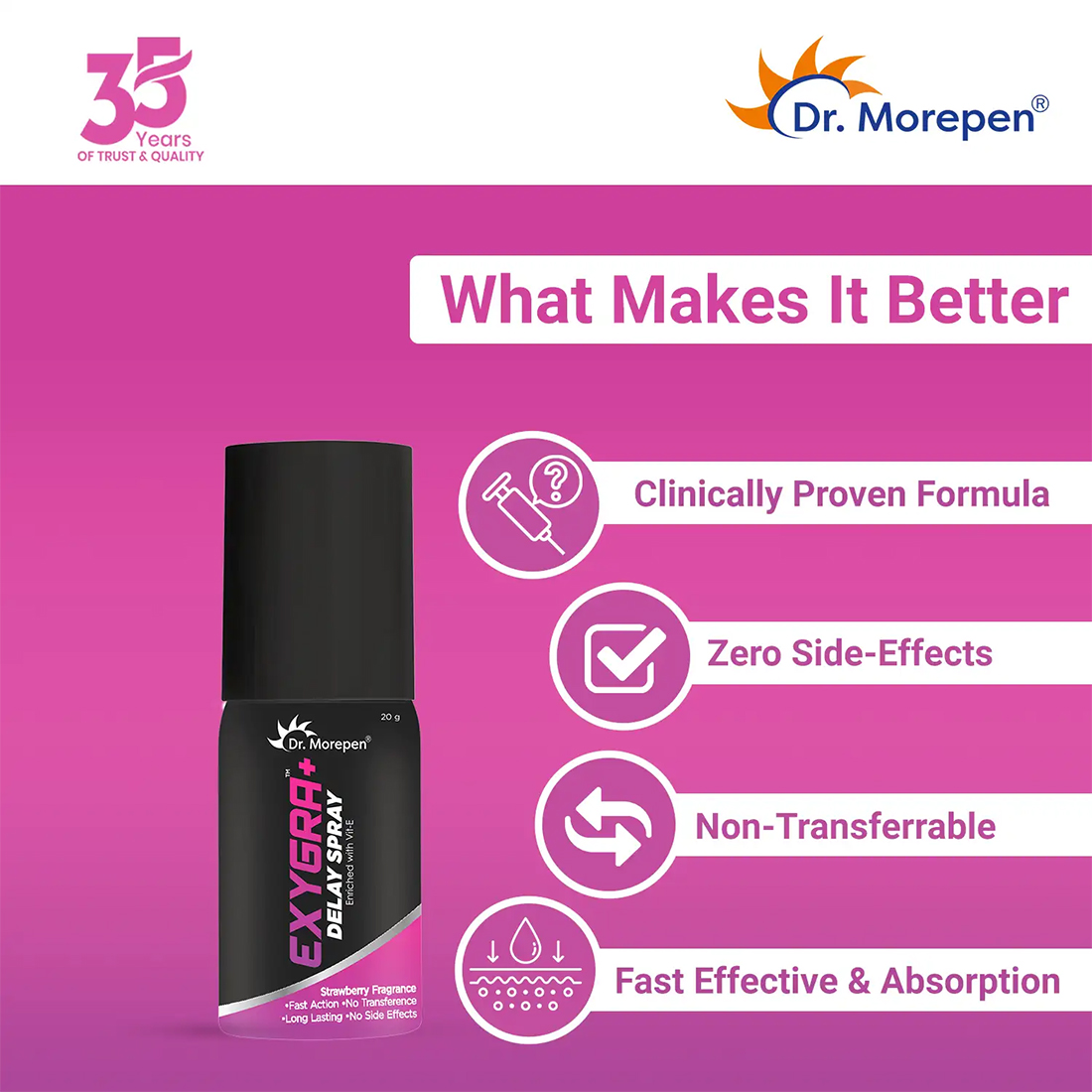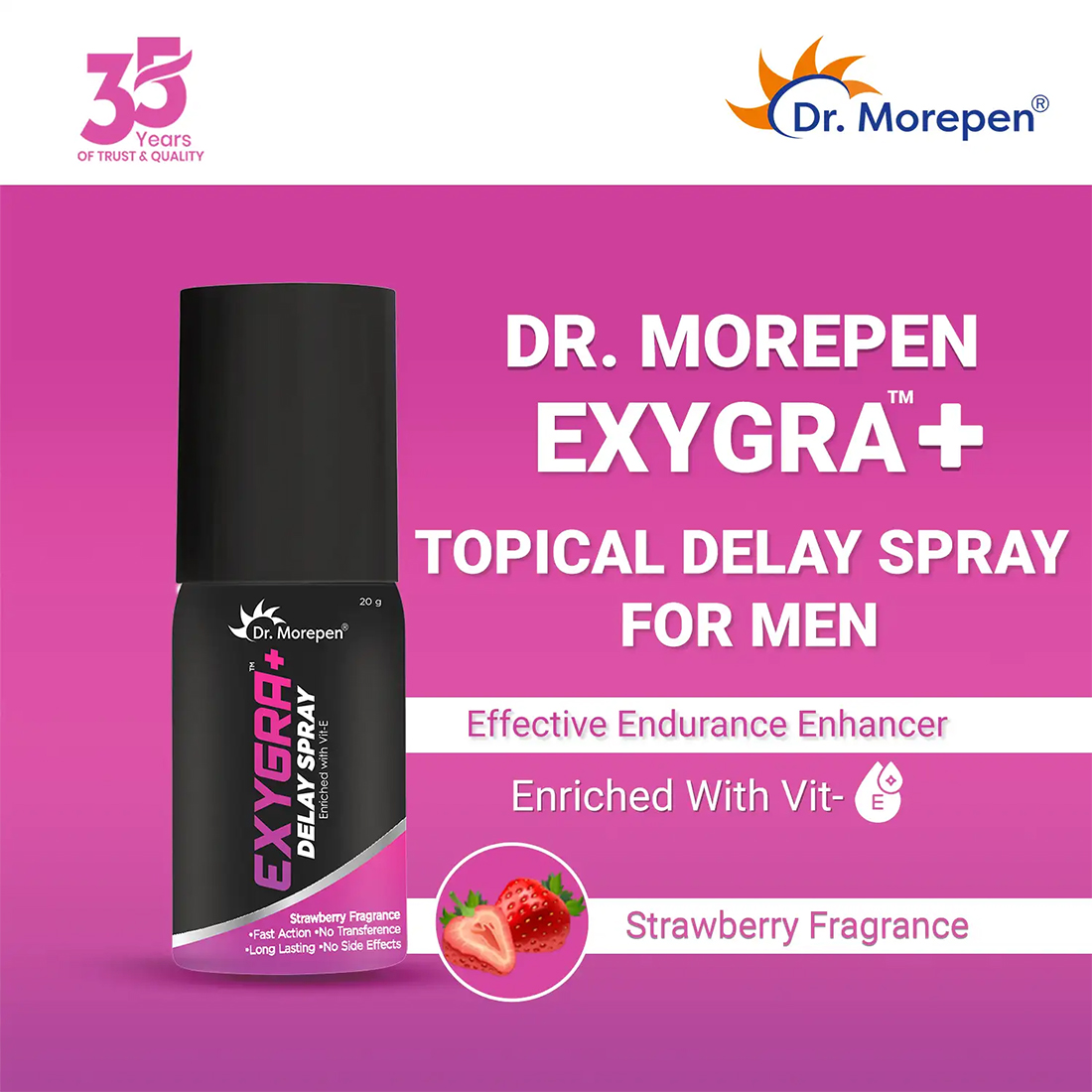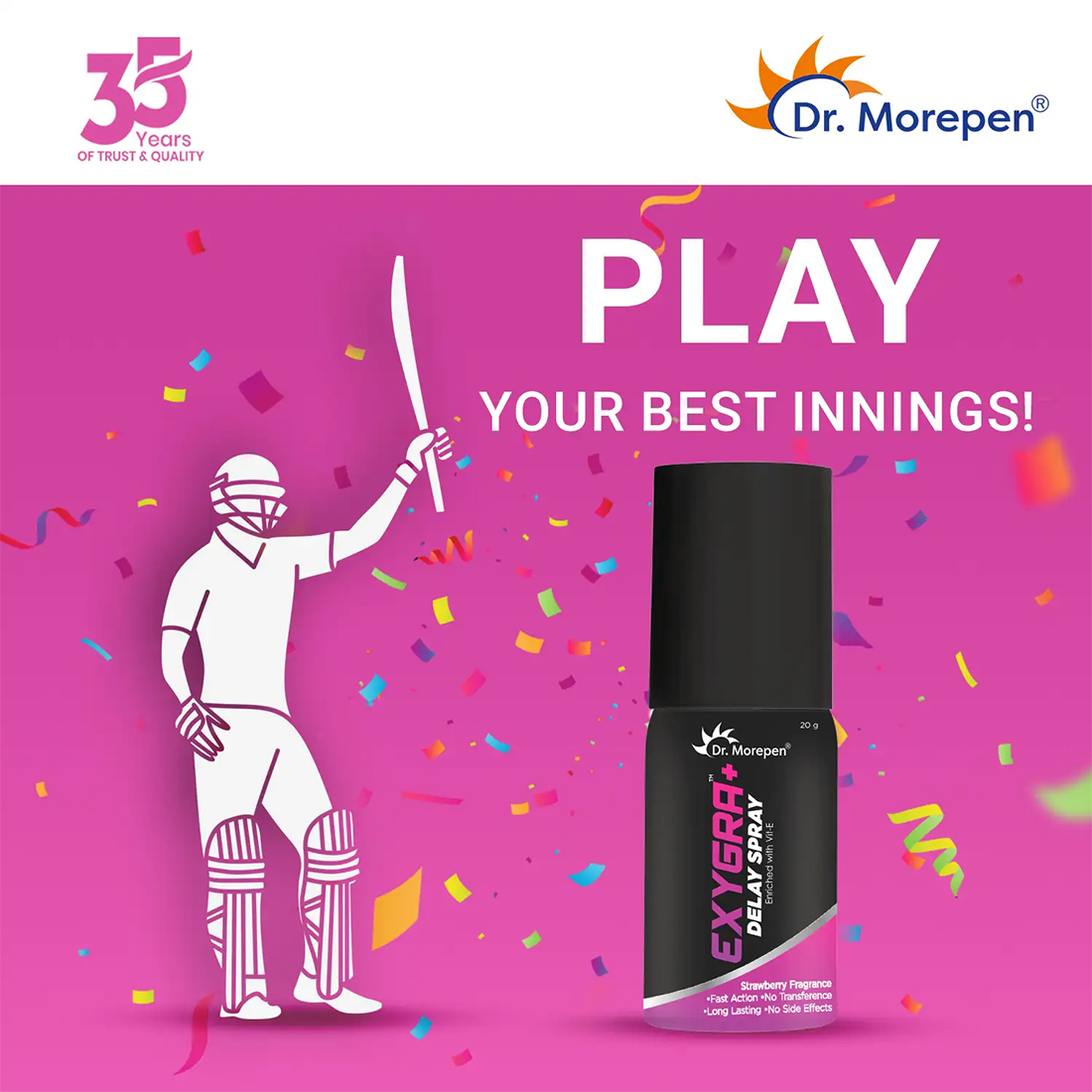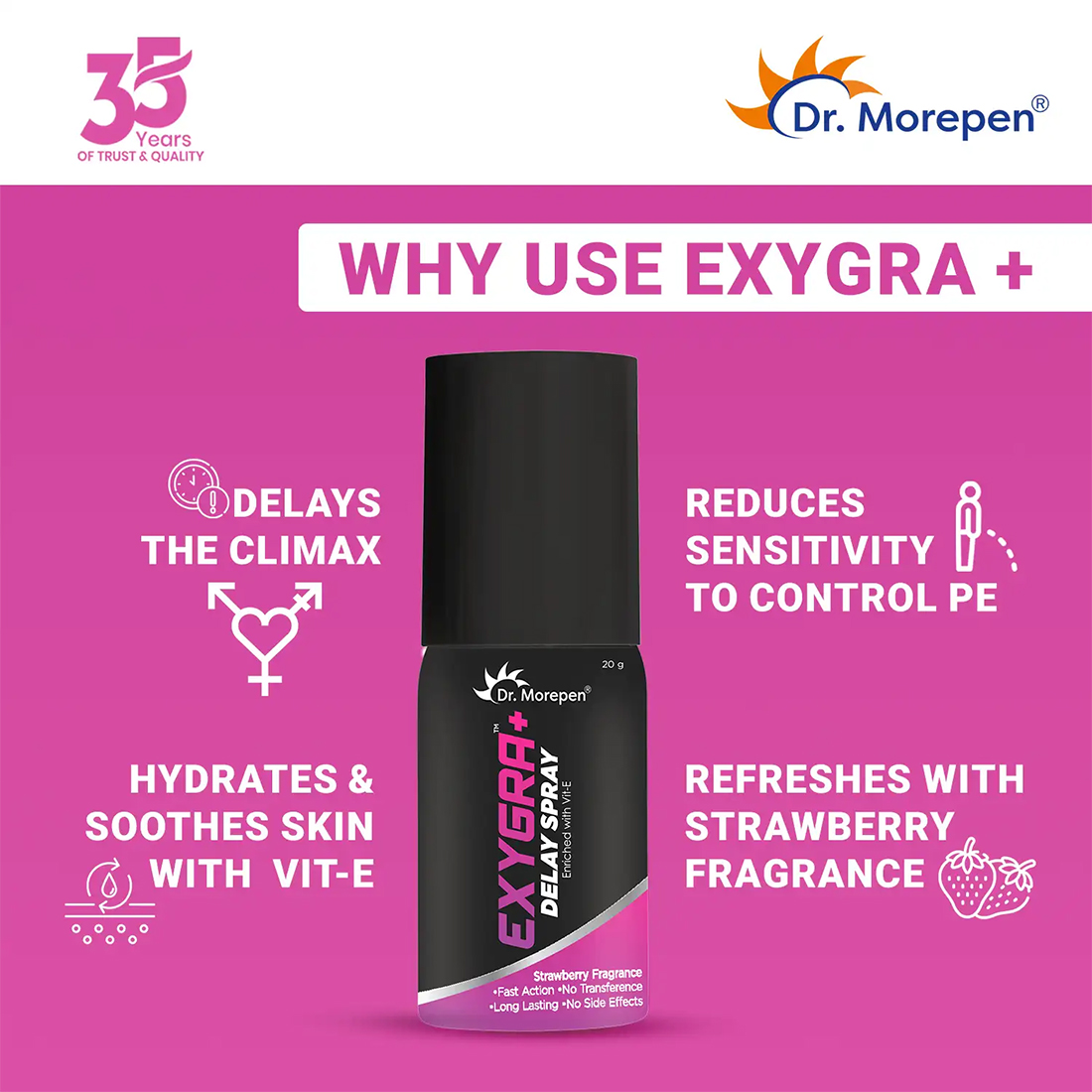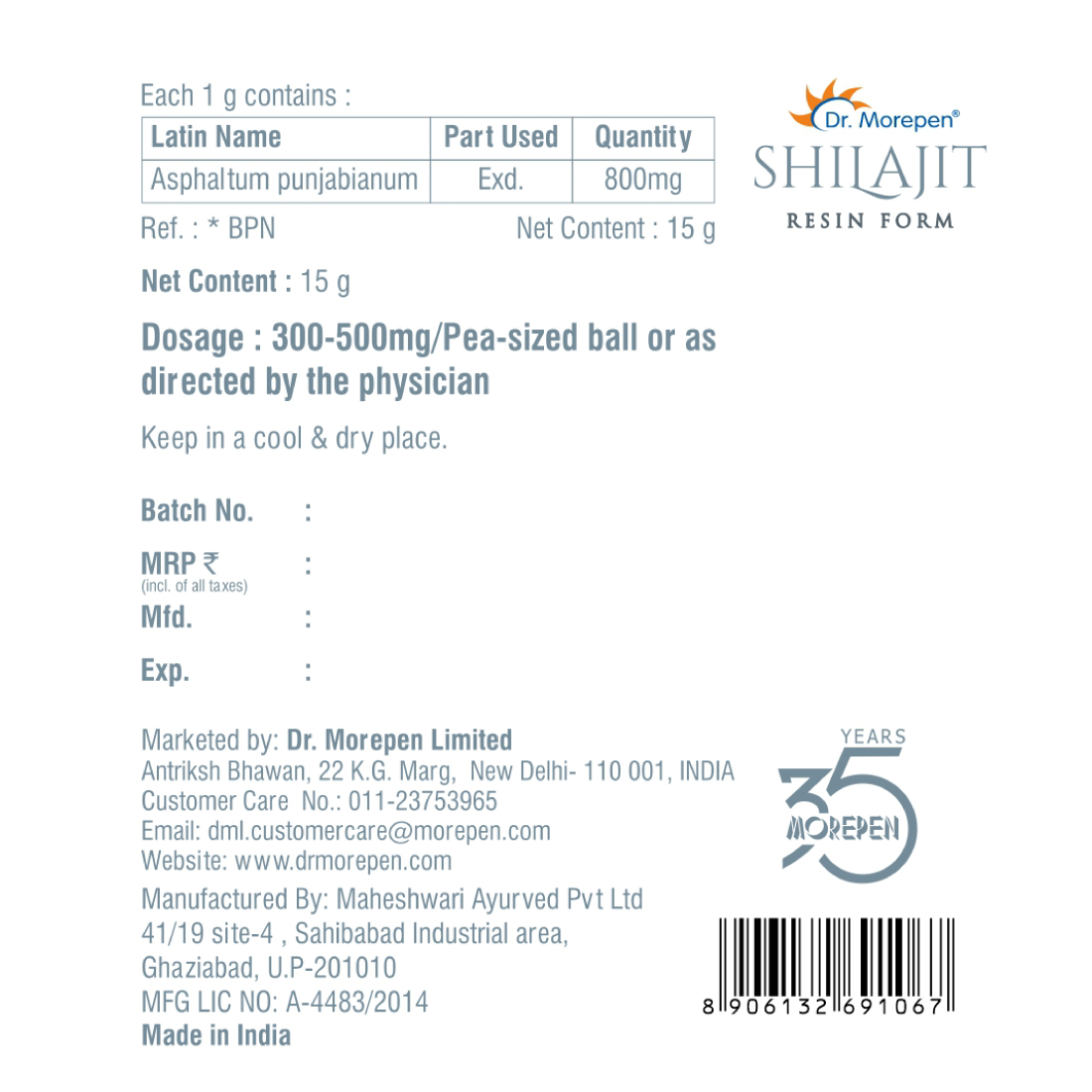 Read More
Features
kindcode
Confused about what's kind on, in and around your body? We're here to decode some key terms and what it means when a brand declares them! If a brand doesn't have at least one of these codes, they won't be listed on kindlife! Know more
:
kindcode
Cruelty Free

"Cruelty-Free" is a PETA provided certification to brands which do not conduct product tests on animals prior to sales. Considering the vulnerability of animals and their lack of ability to give consent doesn't make it ethical to test products meant for human use on them. Hence products that are natural or plant based could be cruelty free only if they have not been tested on animals.

Toxin Free

Toxin free products indicate that the ingredients used in it do not exist in amounts that are known or proven to be harmful and affect the consumer negatively. It does not always mean that there are no chemicals in it.

Dr. Morepen
As a company Dr Morepen has always upheld the motto Health in Your Own Hands which encourages taking responsibility for your own mental and physical health To assist you in becoming a better version of yourself they have created a wide range of products including health supplements sports
Shop the Brand