Delivery
Your box of happiness will be shipped in 2-4 business days.
Cash on delivery available order above ₹499
Express Shipping
100% recyclable packaging
10 Days Return Policy
Use code FIT500 & get extra Rs.500 off on orders above Rs.1,499
Use code KIND200 & get Rs.200 off on orders above Rs.1,299.
Details
These rabbit-shaped skin gummies can make your skin shine bright swaying you with just the perfect glam glow 24X7, being the best collagen builder in the town. Great skincare starts with the right nutritional choices as easy as 2 gummies a day, dipped in the tangy lemon twist flavour.
Jaw-Dropping Skin gummies bless you with the gleam, shine and radiance on following the easiest 90 days skincare regime for healthy skin, packed with skin essential vitamins to improve skin texture, elasticity, and brightness. Lets move towards the goal of healthy skin, not just picture-perfect skin filters. Filters are great, but great skin is better.
These collagen gummies are formulated with clinically-proven ingredients and are non-GMO, soy-free, gluten-free and independently tested for purity and potency.
Product benefits: Reduces sun exposure giving a smooth texture and radiant glow. Revitalise the skin building collagen, with reduced pigmentation and brightens with a natural glow. Improves the skin appearance by reducing blemishes and age spots.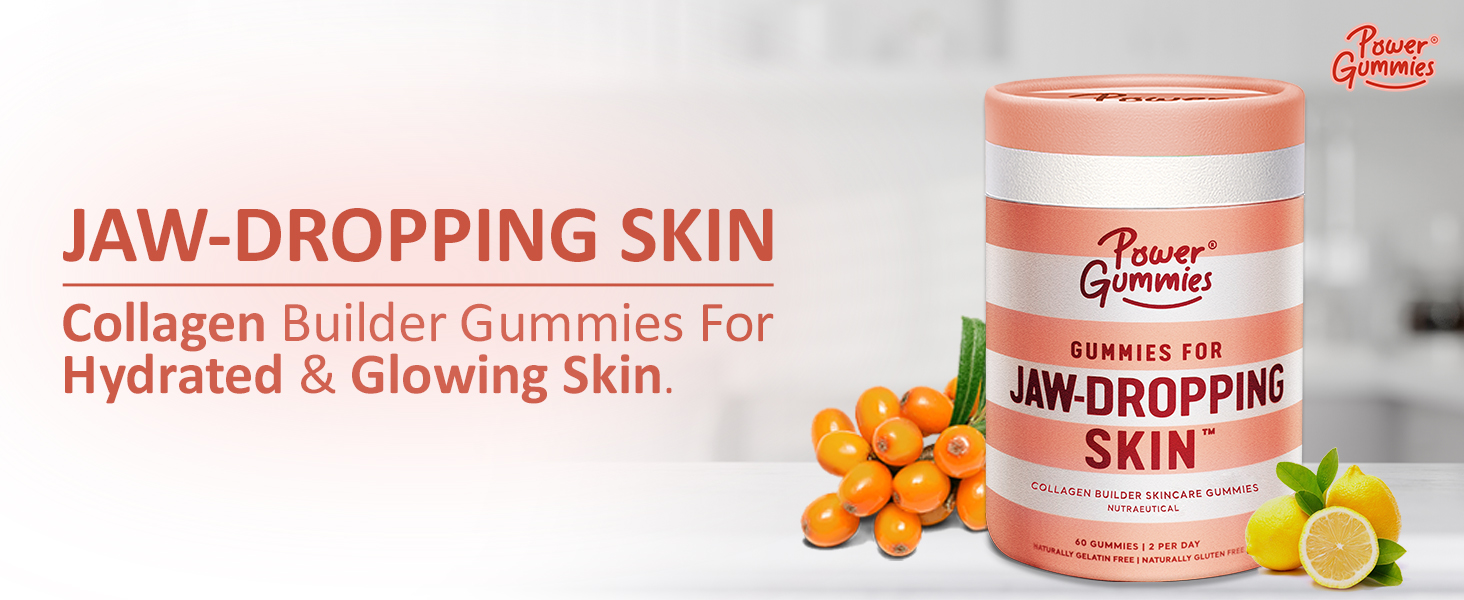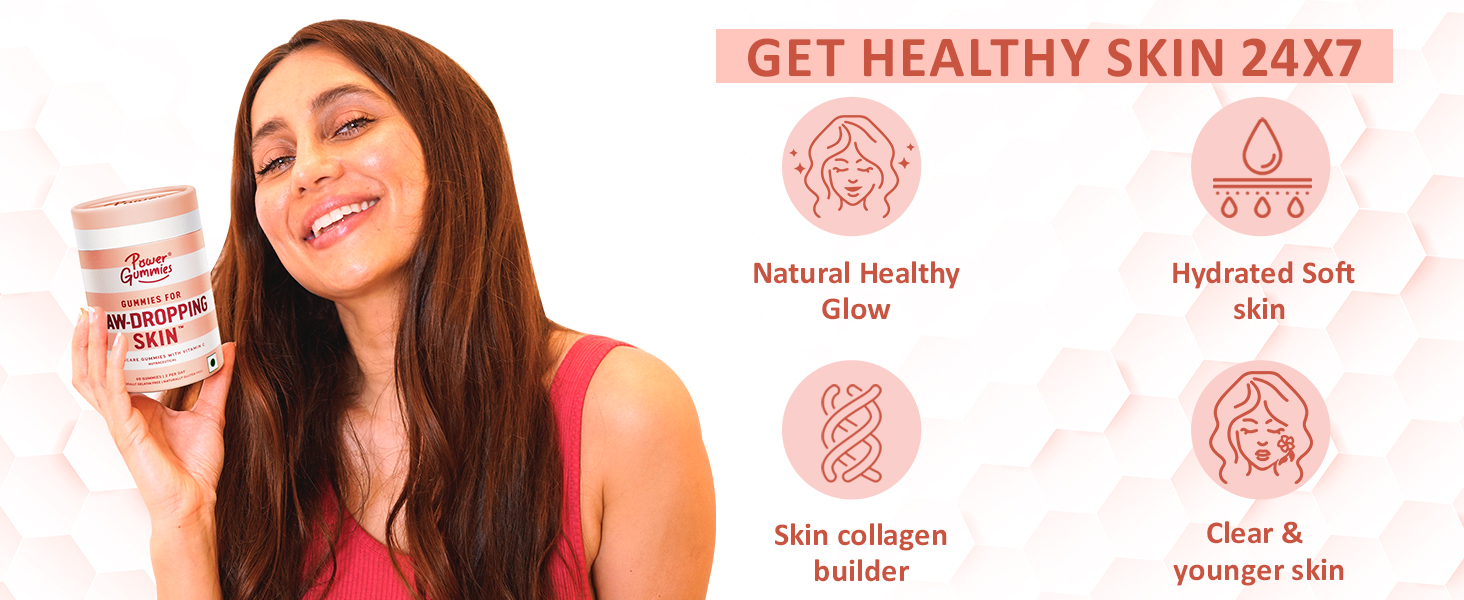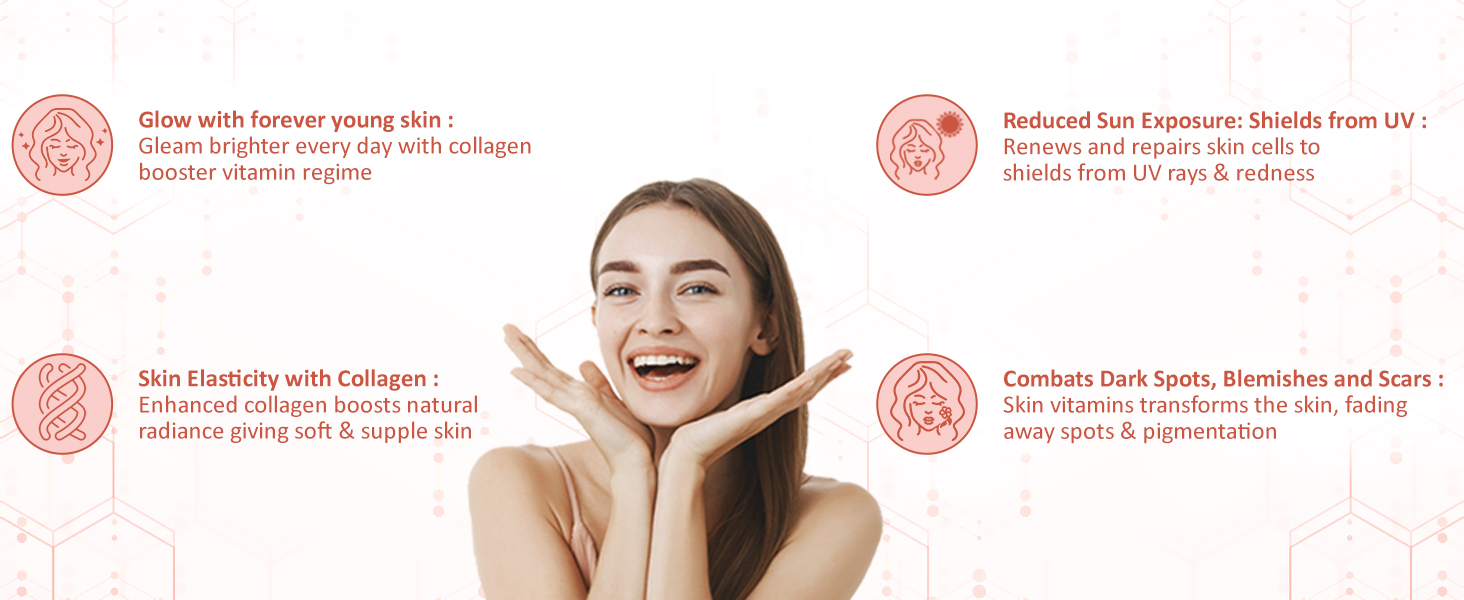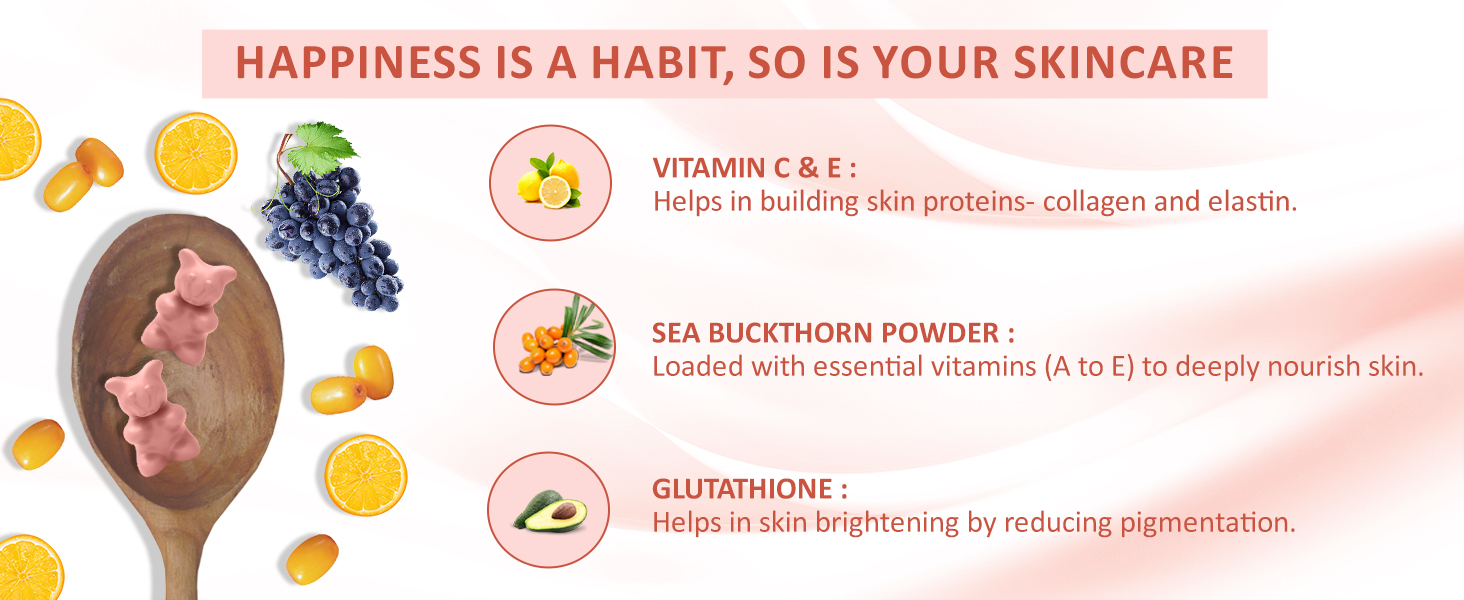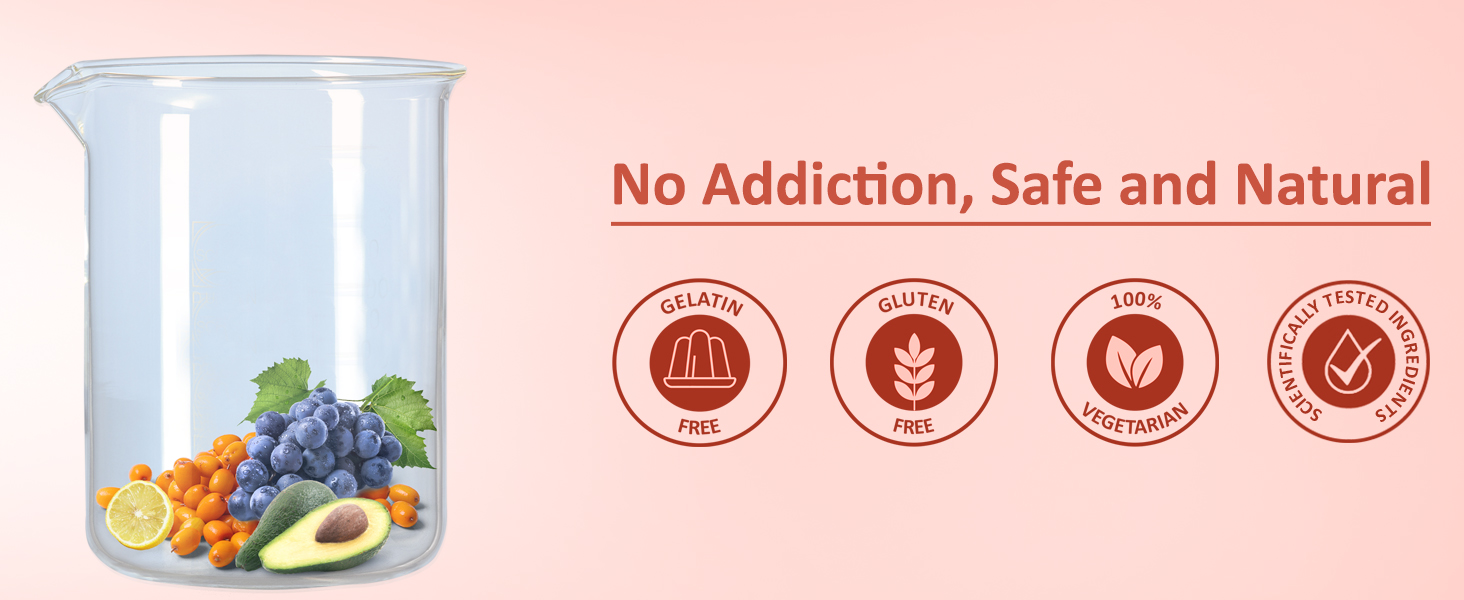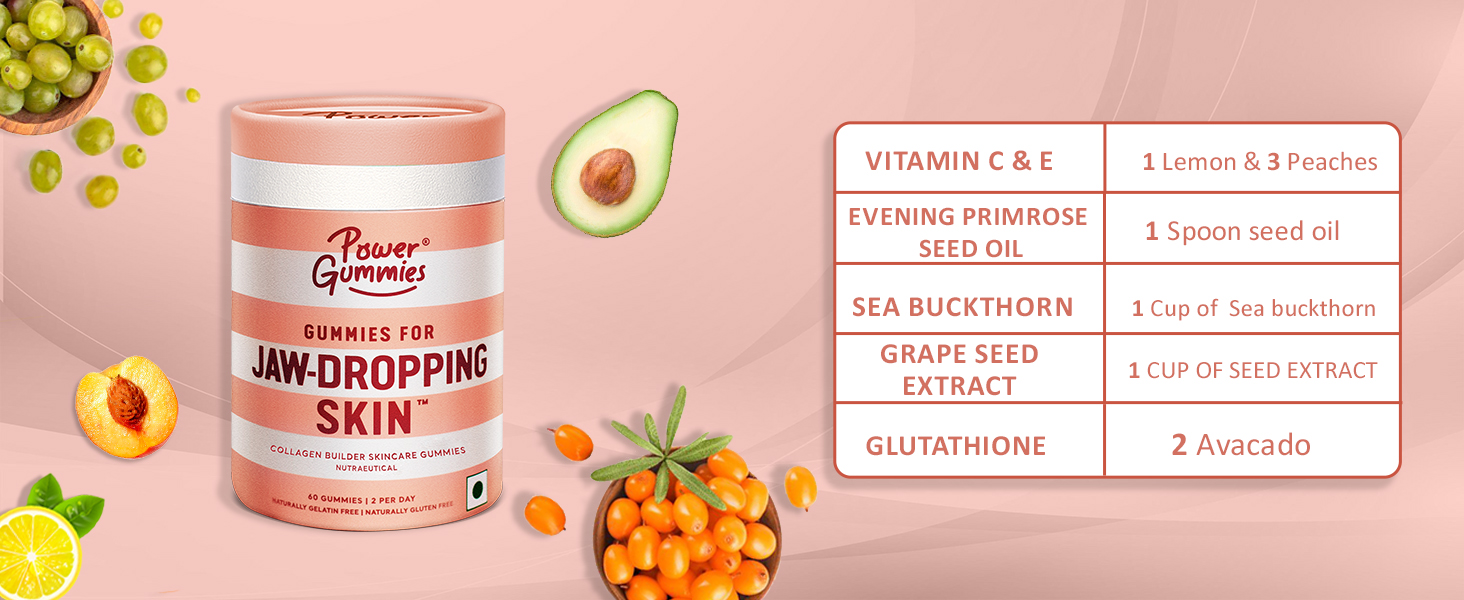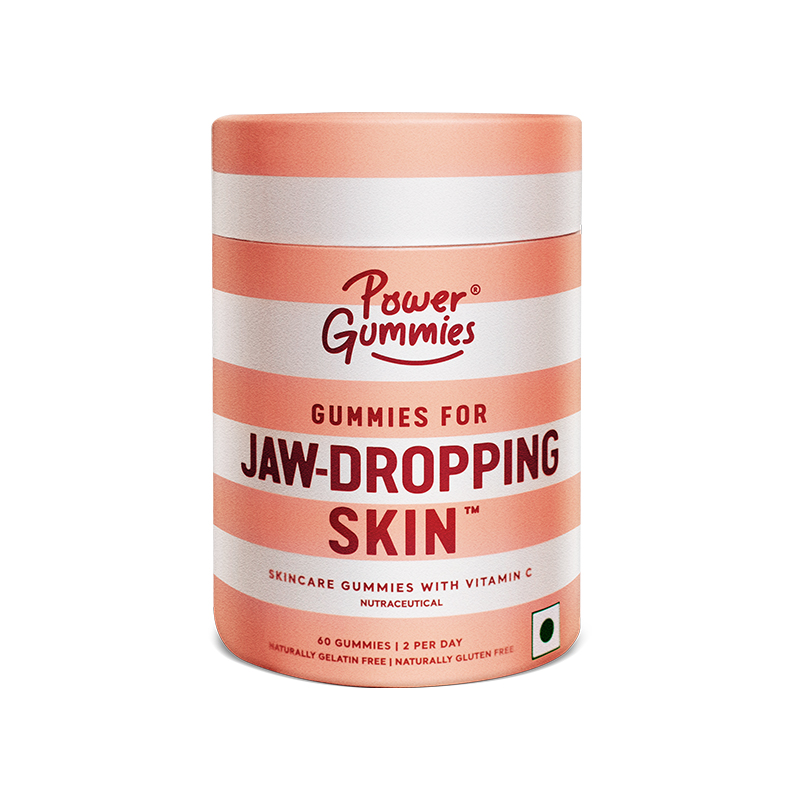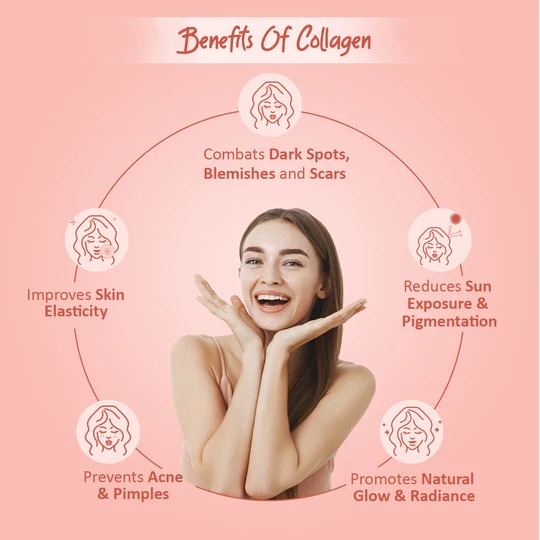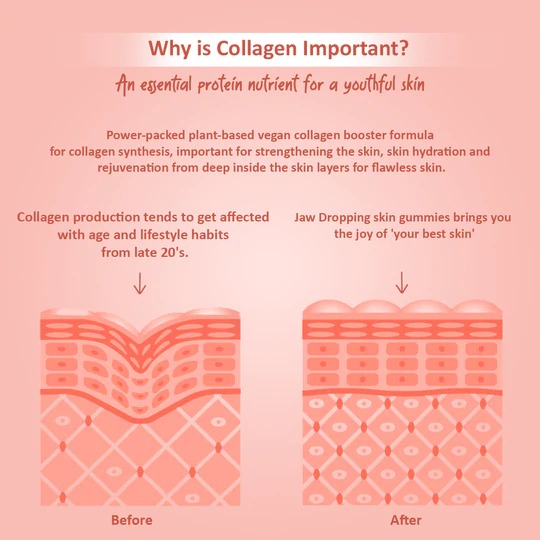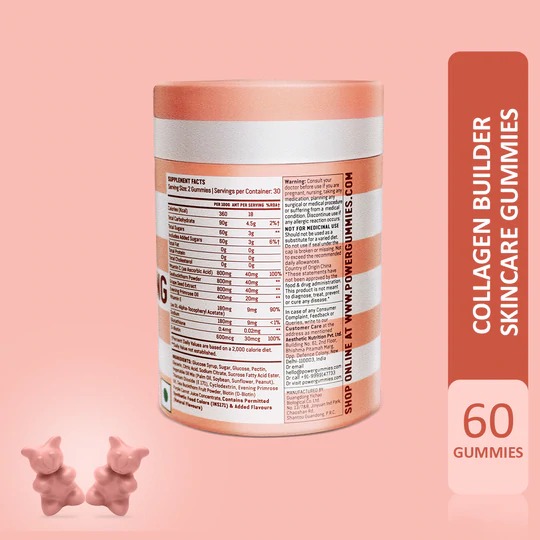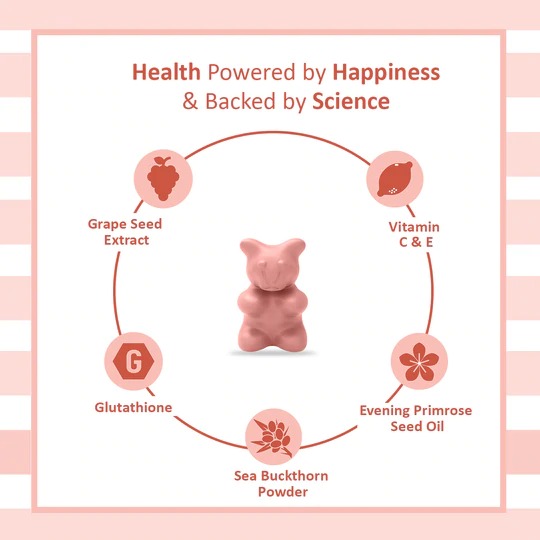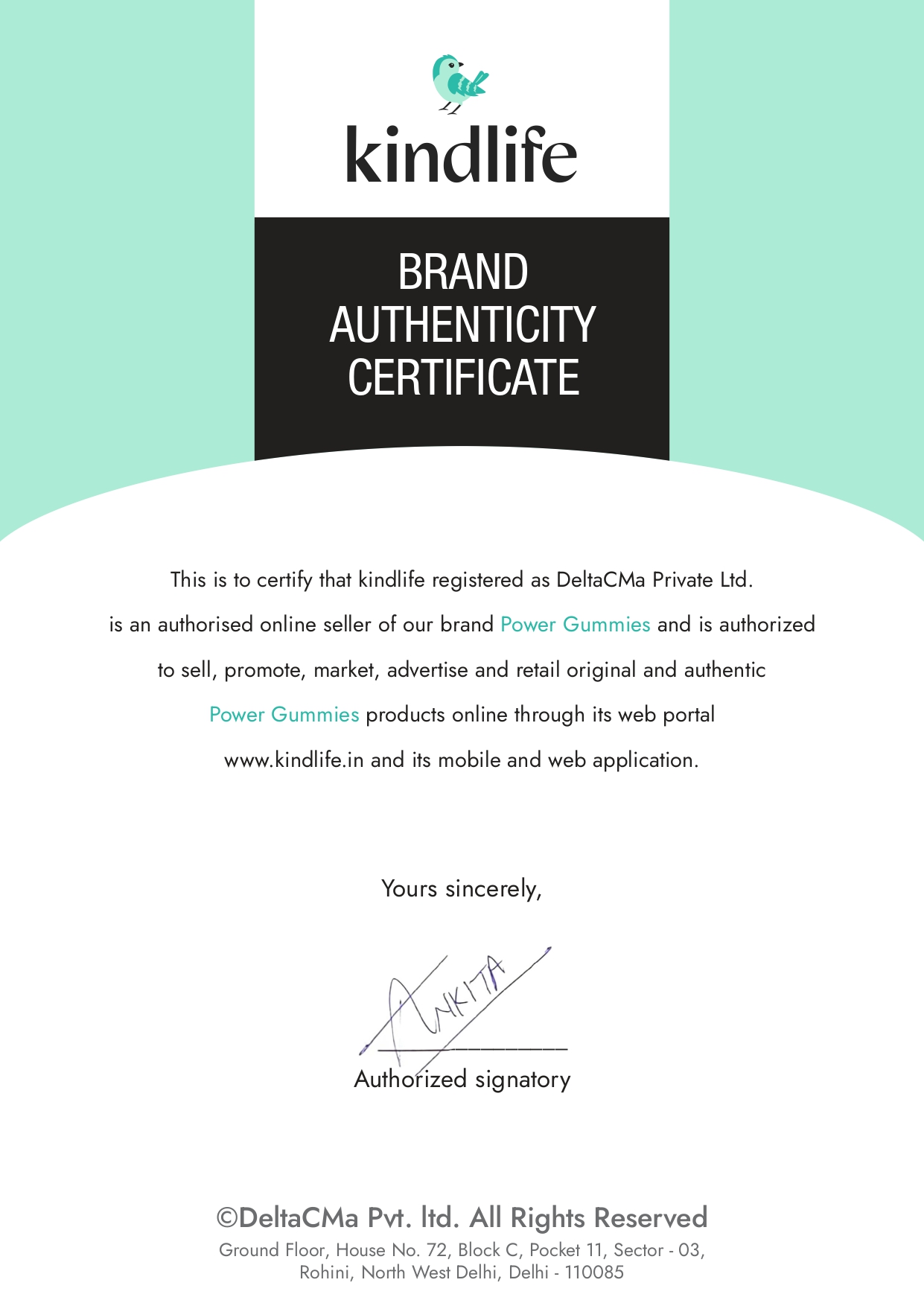 Read More
Featured Ingredient
10
Vitamin c
Fair
x
Data score key
Best
Good
Fair
Average
Limited
Data availability rating: the scope of ingredient safety data contains in the skin deep, and the number of studies available In the open scientific literature.
Ascorbic acid (Vitamin C) is a naturally occurring antioxidant.
Features
KLEEN Score
The KLEEN ingredient (Kind, Low-risk, Eco-friendly, Ethical, Nurturing) Score, rates products from 1 to 10. It reflects known and suspected hazards linked to the ingredients that make up the product. A product's hazard score is not just an average of the ingredients' hazard scores. It is calculated using a weight-of-evidence approach that factors in all of the hazards or health impacts associated with the ingredients. It also incorporates aspects like the brands transparency in divulging accurately the ingredients used, any third party certifications the products might have etc.
:
8
Key Ingredients:
Grape Seed Extract

Sea Buckthorn Powder

Vitamin C & E
For Concerns:
General Wellness

Heart Health

Skin Health
Ingredients:
Vitamin C & E , Evening Primrose Seed Oil, Sea Buckthorn Powder, Grape seed Extract, Glutathione
kindcode
Confused about what's kind on, in and around your body? We're here to decode some key terms and what it means when a brand declares them! If a brand doesn't have at least one of these codes, they won't be listed on kindlife! Know more
:
kindcode
Cruelty Free

"Cruelty-Free" is a PETA provided certification to brands which do not conduct product tests on animals prior to sales. Considering the vulnerability of animals and their lack of ability to give consent doesn't make it ethical to test products meant for human use on them. Hence products that are natural or plant based could be cruelty free only if they have not been tested on animals.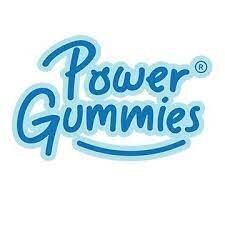 Power Gummies
Power Gummies provides enticing yet practical ways to be healthy they create health products based on scientific research that use the best vegan ingredients available and address the underlying causes of issues to provide complete nutrition
Shop the Brand