Details
This product has been specially formulated with pure essential oils, certified organic natural extracts, natural butters and natural active ingredients to deliver a safer, more natural and premium daily moisturizing experience. The moisturizing cream for men has been crafted to be designed to provide a quick absorbing, non greasy and hydrating so it can provide an effective and quick moisturizing experience for all skin types. The cream absorbs within seconds while still providing long lasting skin nourishment and hydration. High concentrations of fatty acids and vitamins make shea butter an ideal cosmetic ingredient for softening skin. Shea butter also has anti-inflammatory and healing properties that help condition tone and soothe your skin. Argan oil helps protect against sun damage, hydrate skin, reduce signs of aging, and even help control oily skin. Moreover, a carefully crafted blend of natural extracts and essential oils like lemongrass, clary sage, organic aloe vera, vitamin B3 and pro vitamin B5 work together to provide your skin with the most natural, hydrating, soothing and softening moisturizing experience. It does not contain any Parabens, Silicones, PEG's or other harmful chemicals that might damage or cause irritation to you skin.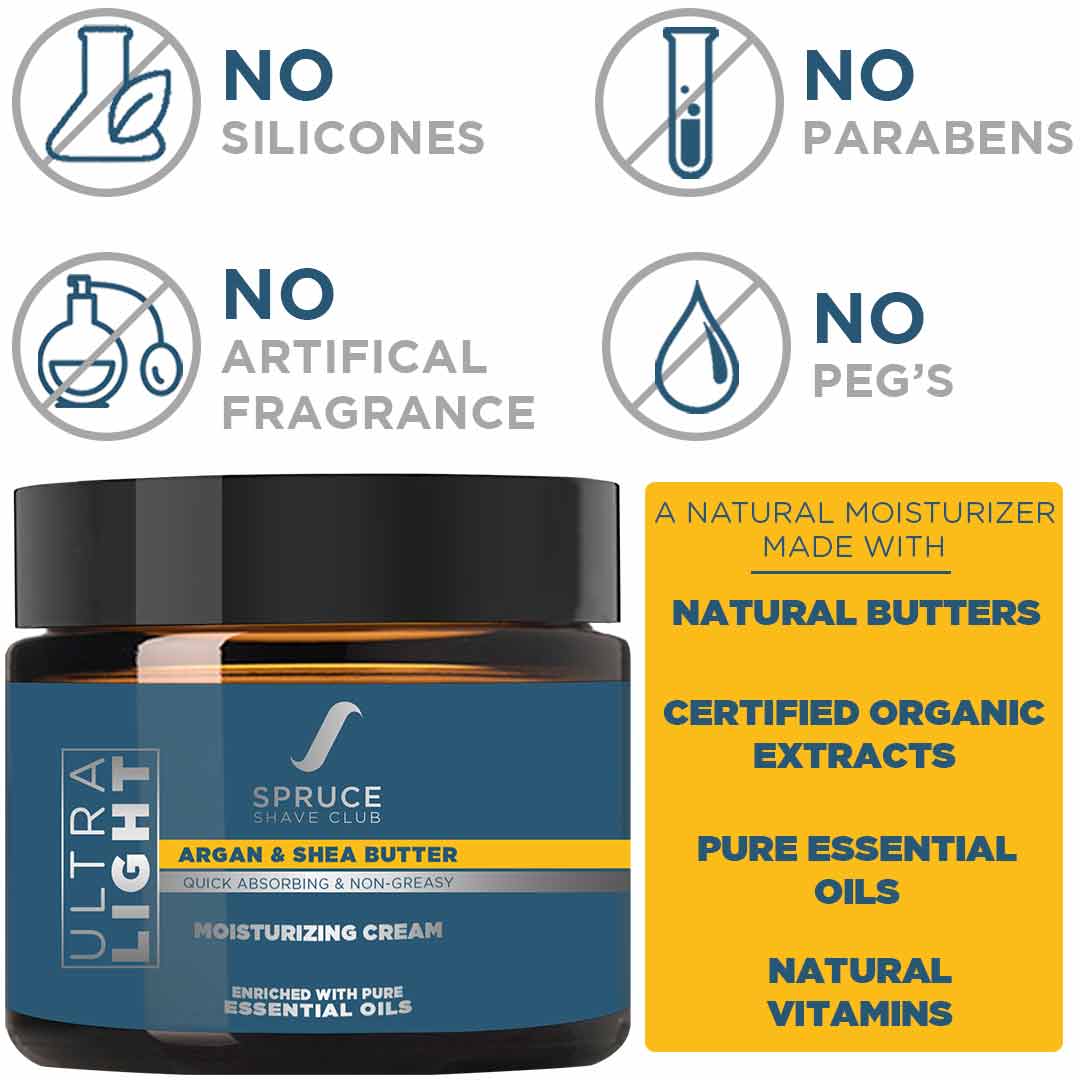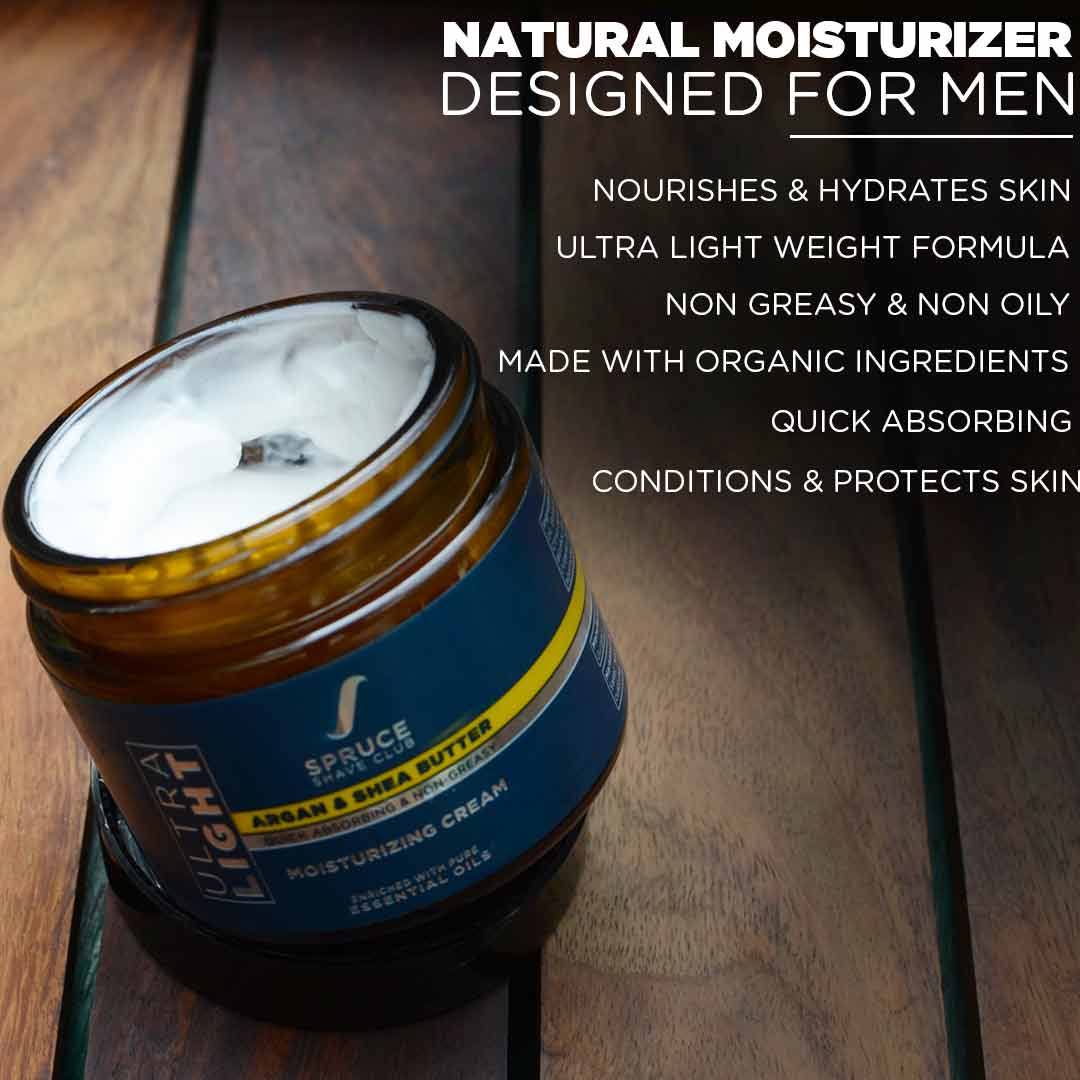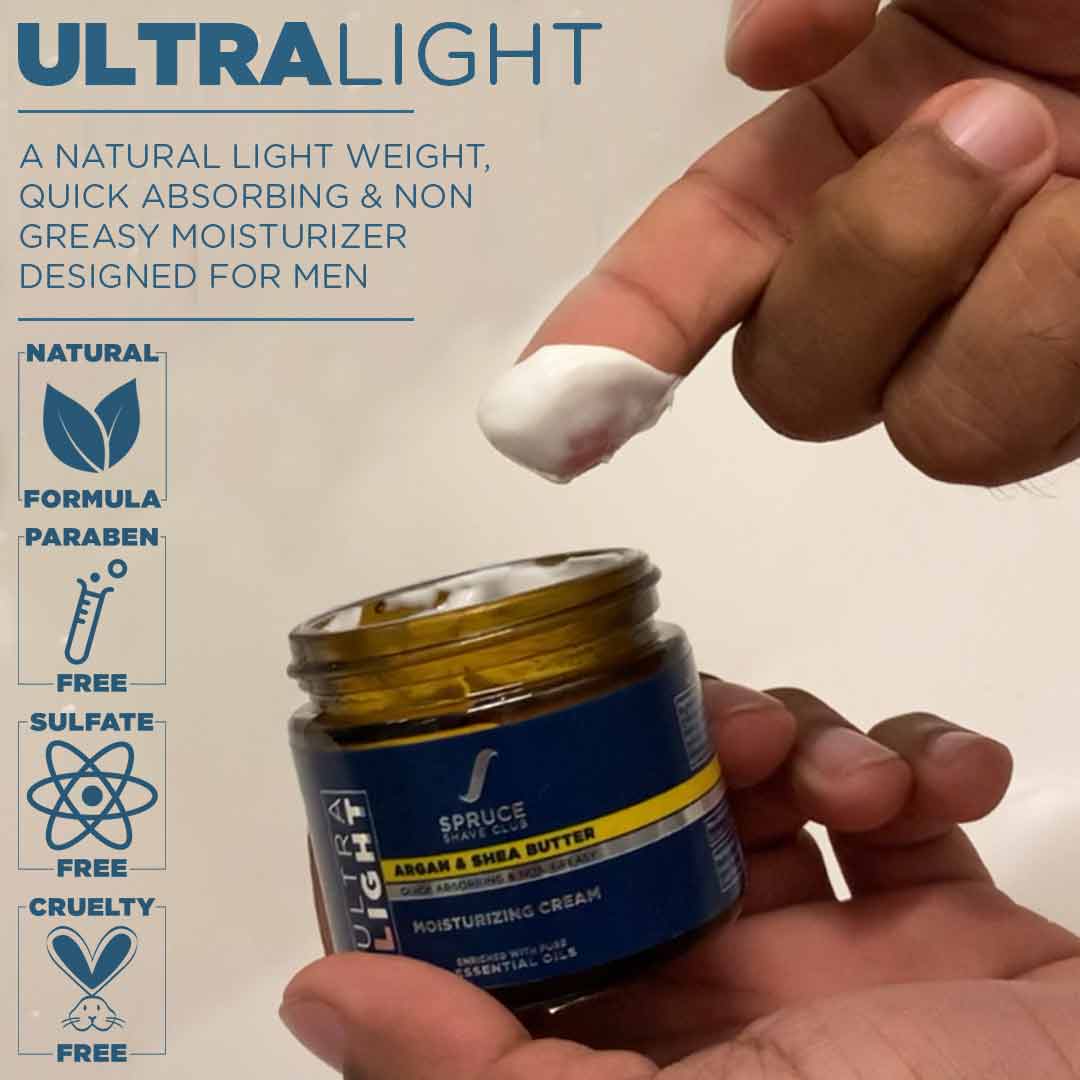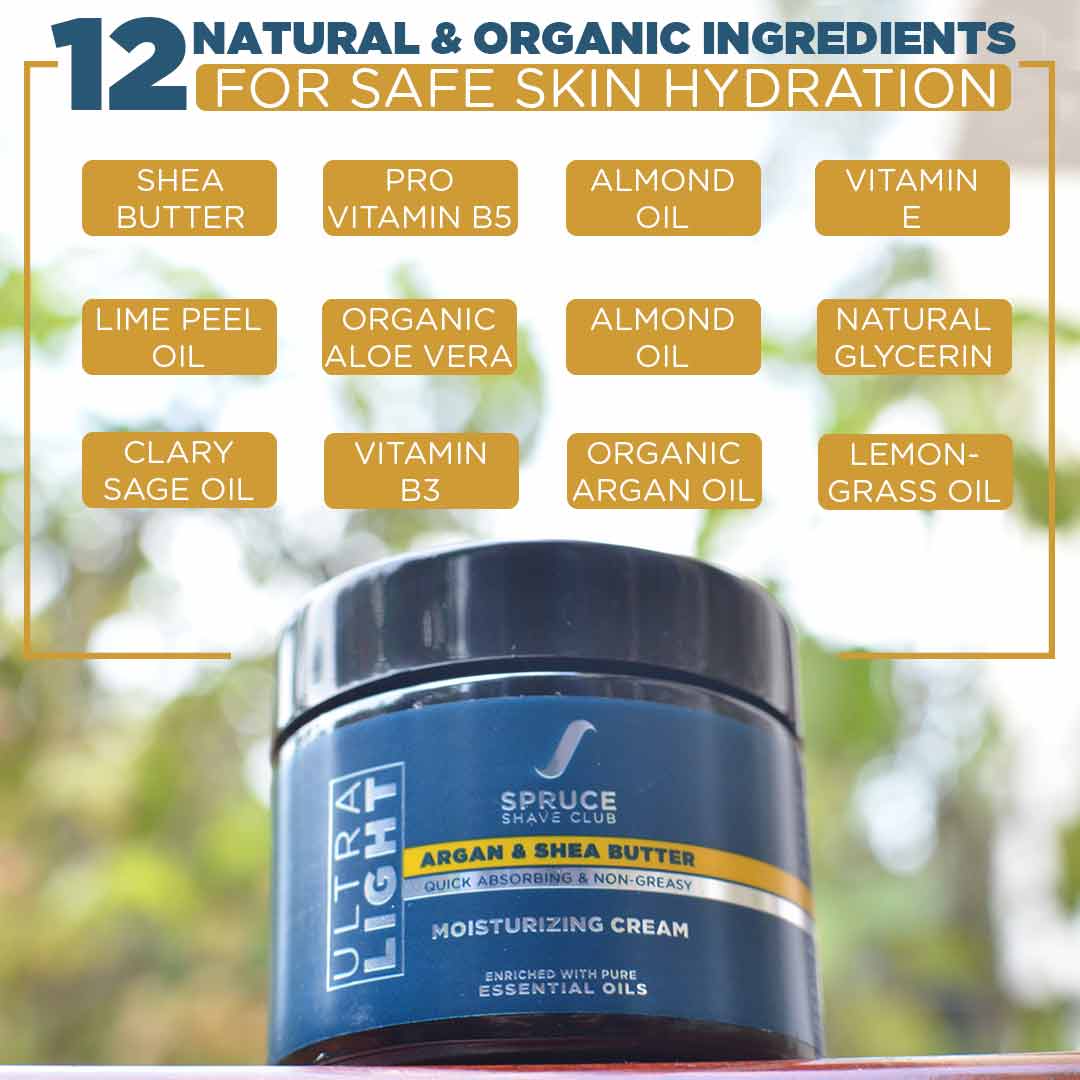 Read More
Features
Ingredients:
Lemongrass, Clary Sage, Organic Aloe Vera, Vitamin B3 & Pro Vitamin B5, natural butters, pure essential oils.
kindcode
Confused about what's kind on, in and around your body? We're here to decode some key terms and what it means when a brand declares them! If a brand doesn't have at least one of these codes, they won't be listed on kindlife! Know more
:
kindcode
Cruelty Free

"Cruelty-Free" is a PETA provided certification to brands which do not conduct product tests on animals prior to sales. Considering the vulnerability of animals and their lack of ability to give consent doesn't make it ethical to test products meant for human use on them. Hence products that are natural or plant based could be cruelty free only if they have not been tested on animals.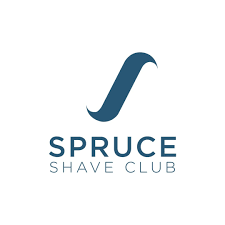 Spruce Shave Club
Founded in the year 2016 Spruce Shave Club brings you the finest shaving & grooming essentials designed specially for men All the products deliver the finest grooming experience
Shop the Brand