Details
Enriched with the goodness of nature, these seeds are rich in protein, amino acids & anti-oxidants. They are low in cholesterol, fat and sodium. A great alternative to popcorn.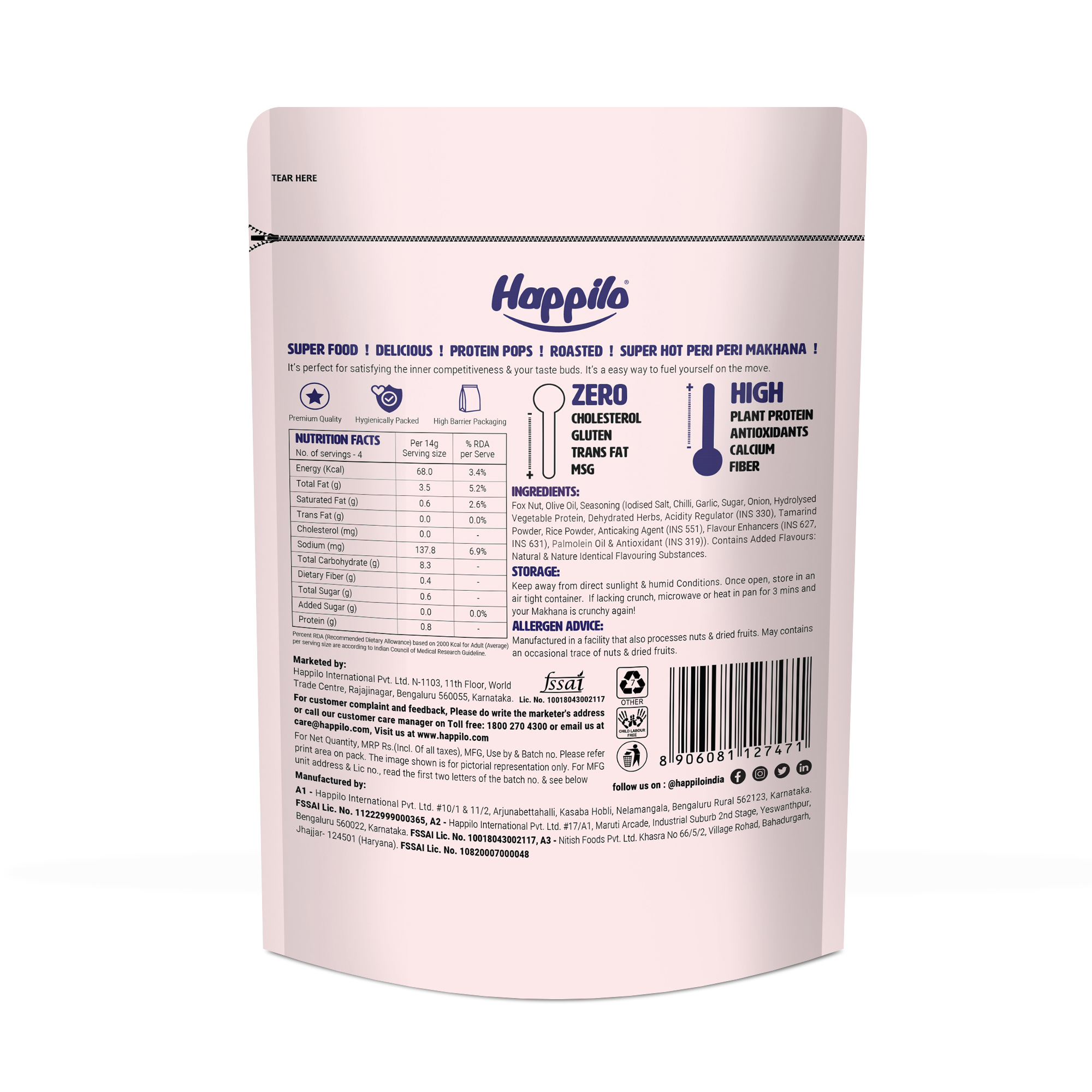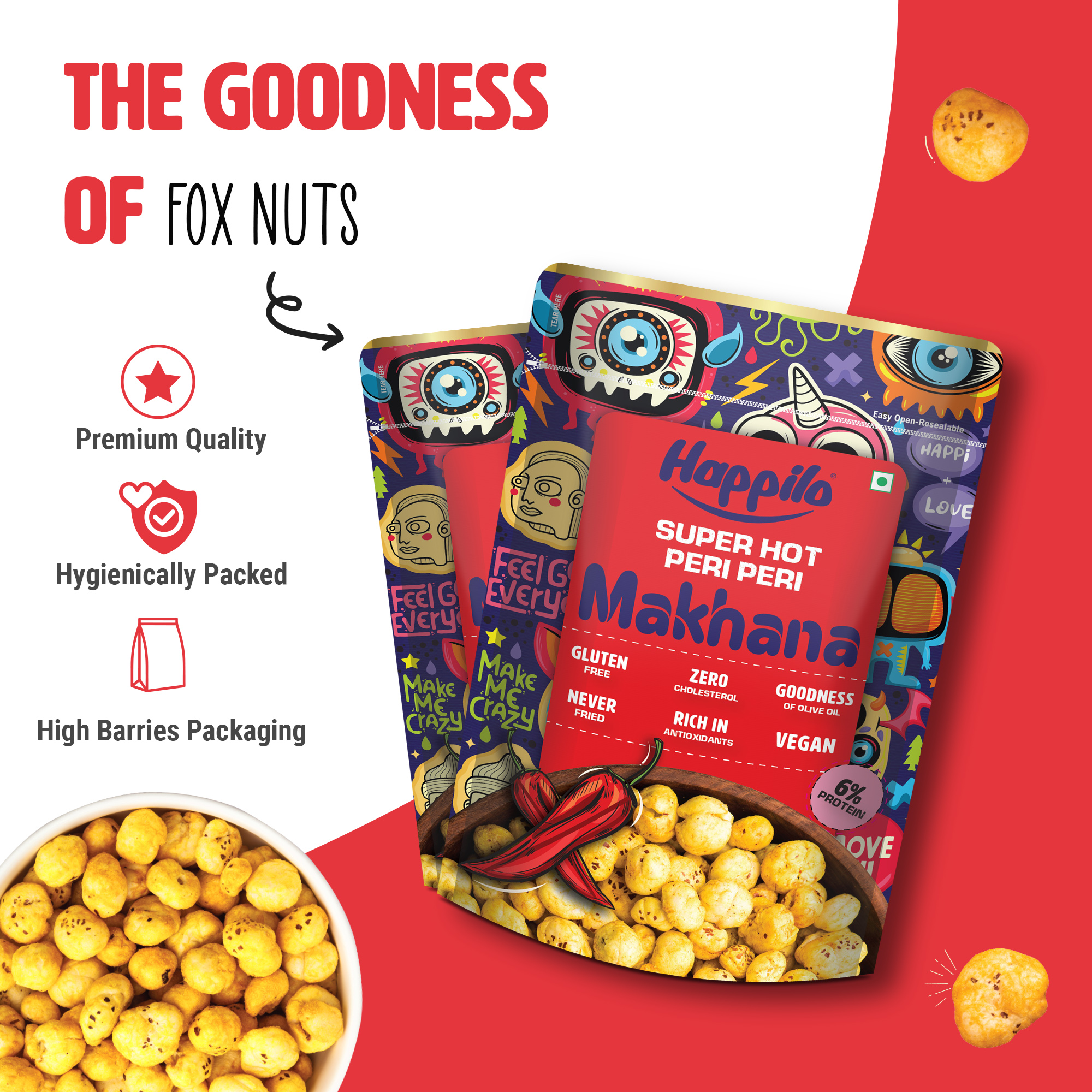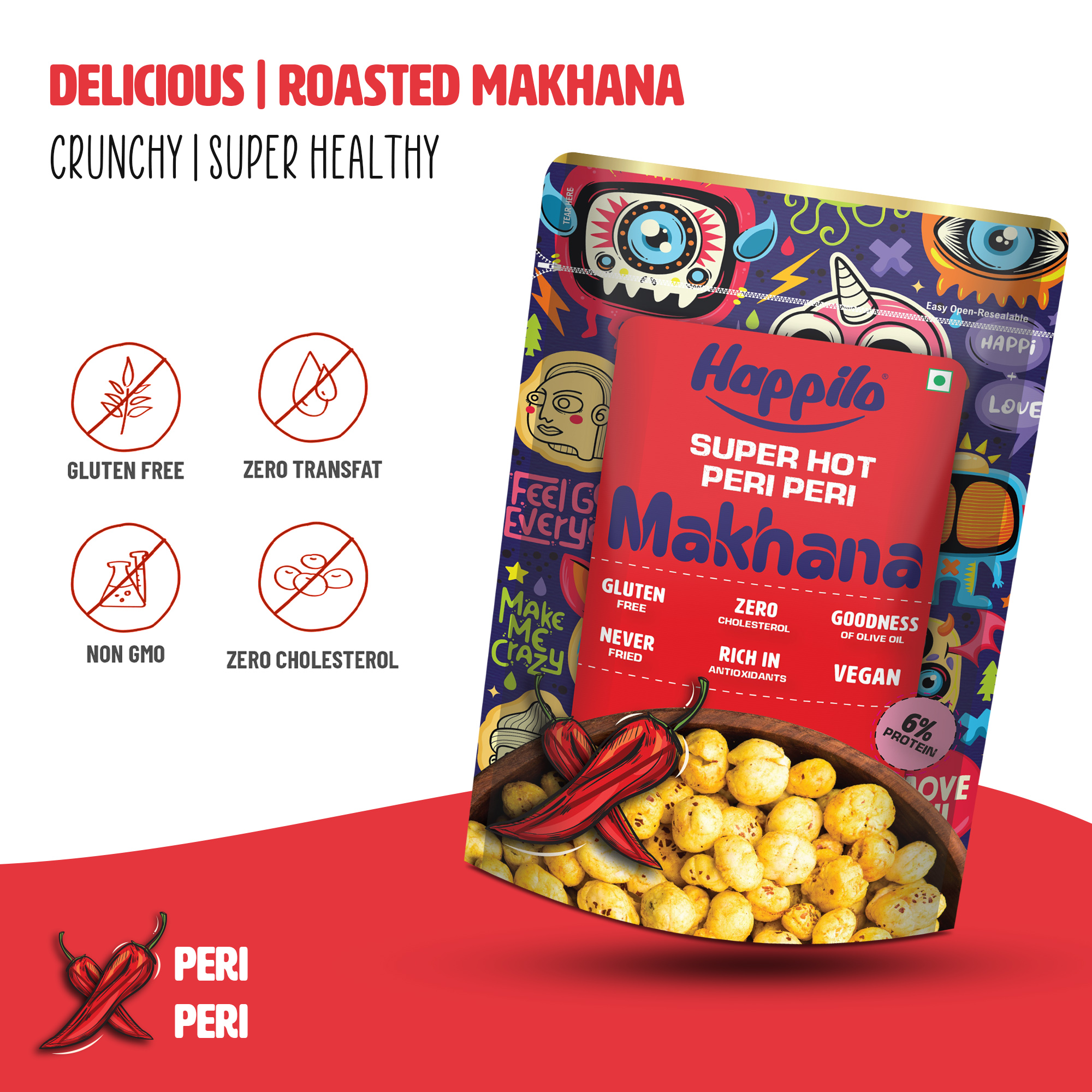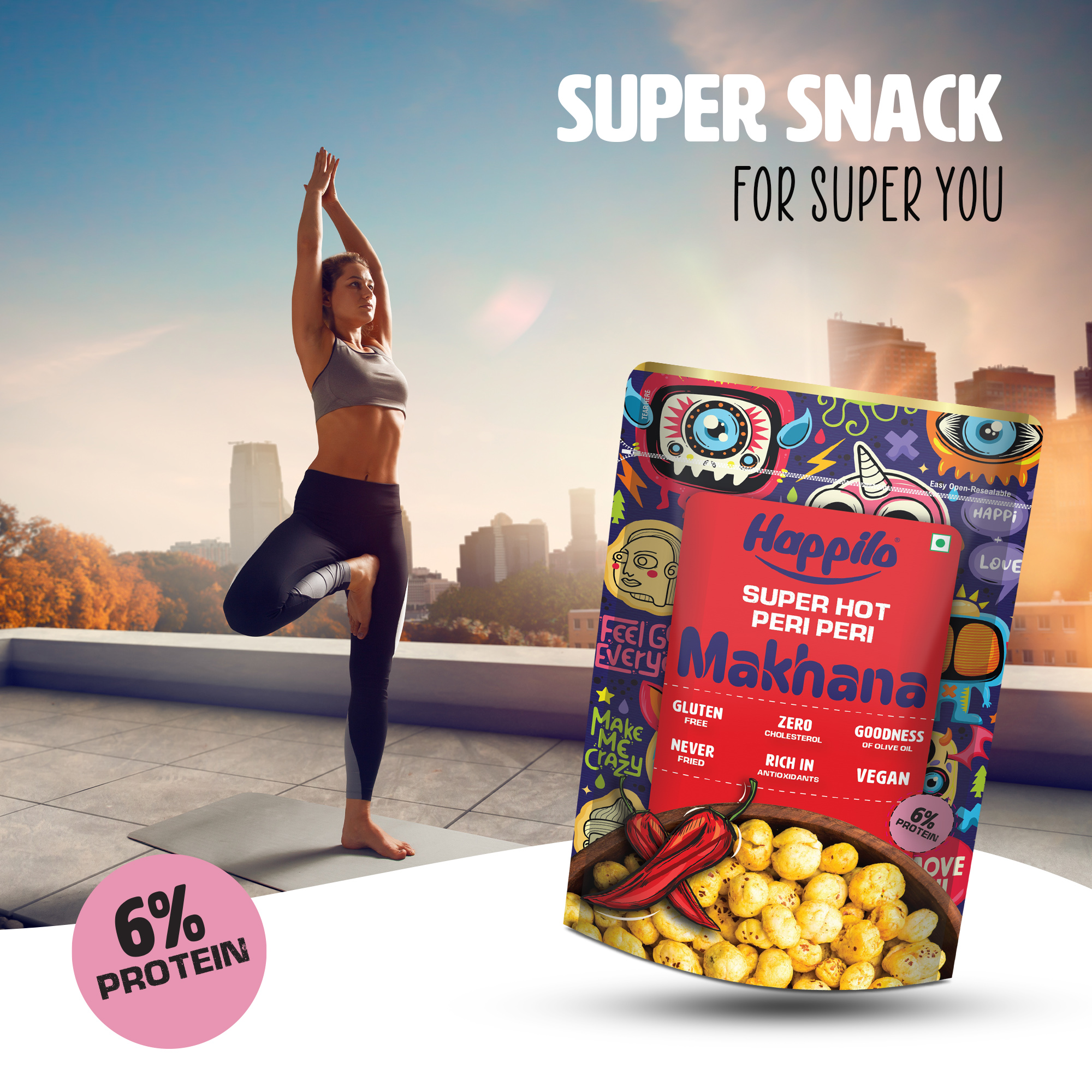 Read More
How to use
A delicious crunchy snack, an easy way to get the nutrients you need anytime and anywhere with your family and friends.
Features
Key Ingredients:
?Fox Nut

Olive oil

Peri Peri Seasoning
Ingredients:
?Fox Nut, Peri Peri Seasoning, Olive Oil
kindcode
Confused about what's kind on, in and around your body? We're here to decode some key terms and what it means when a brand declares them! If a brand doesn't have at least one of these codes, they won't be listed on kindlife! Know more
:
kindcode
Plant Based

Plant-based products are obtained strictly from plants parts only. They do not use artificially generated ingredients. These products can be sub-categorised under natural products but are different from them in the manner that no animal sources are used here.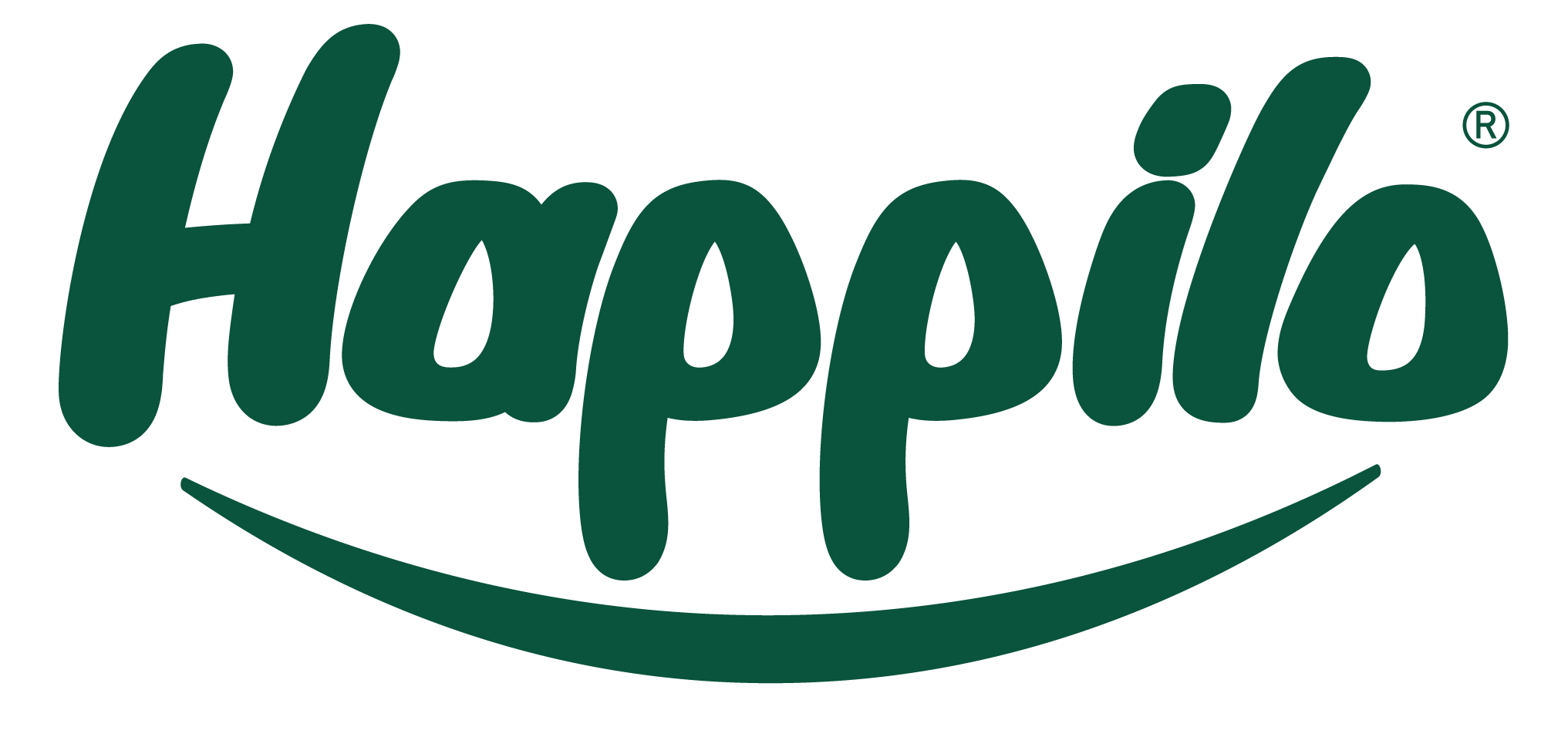 Happilo
Happilo is a health food brand founded in the year 2016 Happilo brings to you an exclusive range of Nuts Dried Fruits Organic seeds Dry Roasted snacks Trial Mixes Festive Gift Hampers and more With a wide variety products that cater to every taste and age group our best sellers have found their way into
Shop the Brand