Details
1. Pudina Party - Whats more healthy between Pudina and Makhana? Combination of both. A combination of Minty Pudina Masala in Makhana will make you snack non-stop.
3. Himalayan Salt & Pepper - Mountains calling? Well, you dont need to visit as we bring you those flavours with wholesome Makhanas combined with Himalayan Salt & Pepper for those midnight munching sessions.
3. Piri Piri Paradise - Do you dare to take up the heat of spicy Piri Piri and trigger the zestiness in your snack time? This paradise of Piri Piri flavours in Makhana just makes the right flavour for lip-smacking element.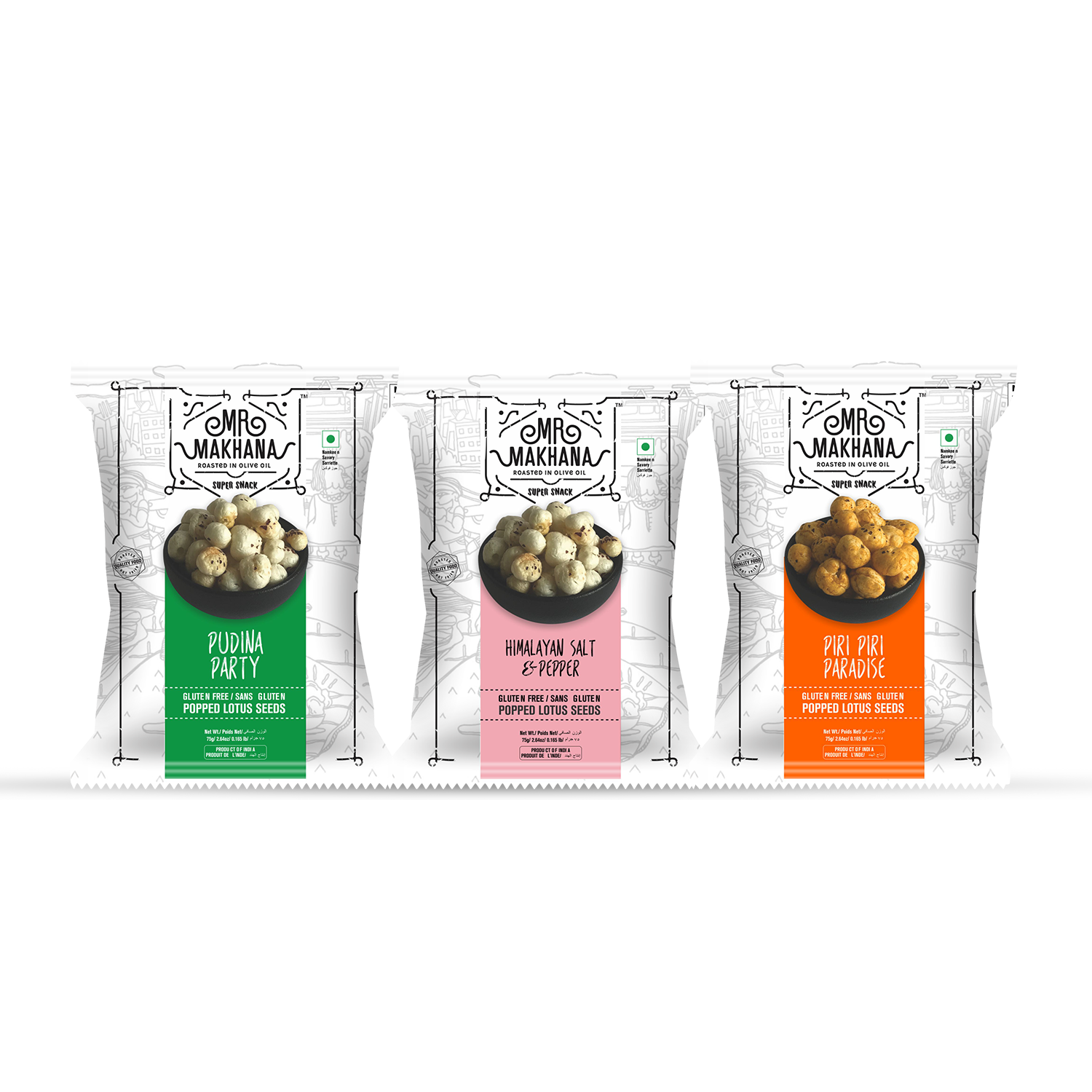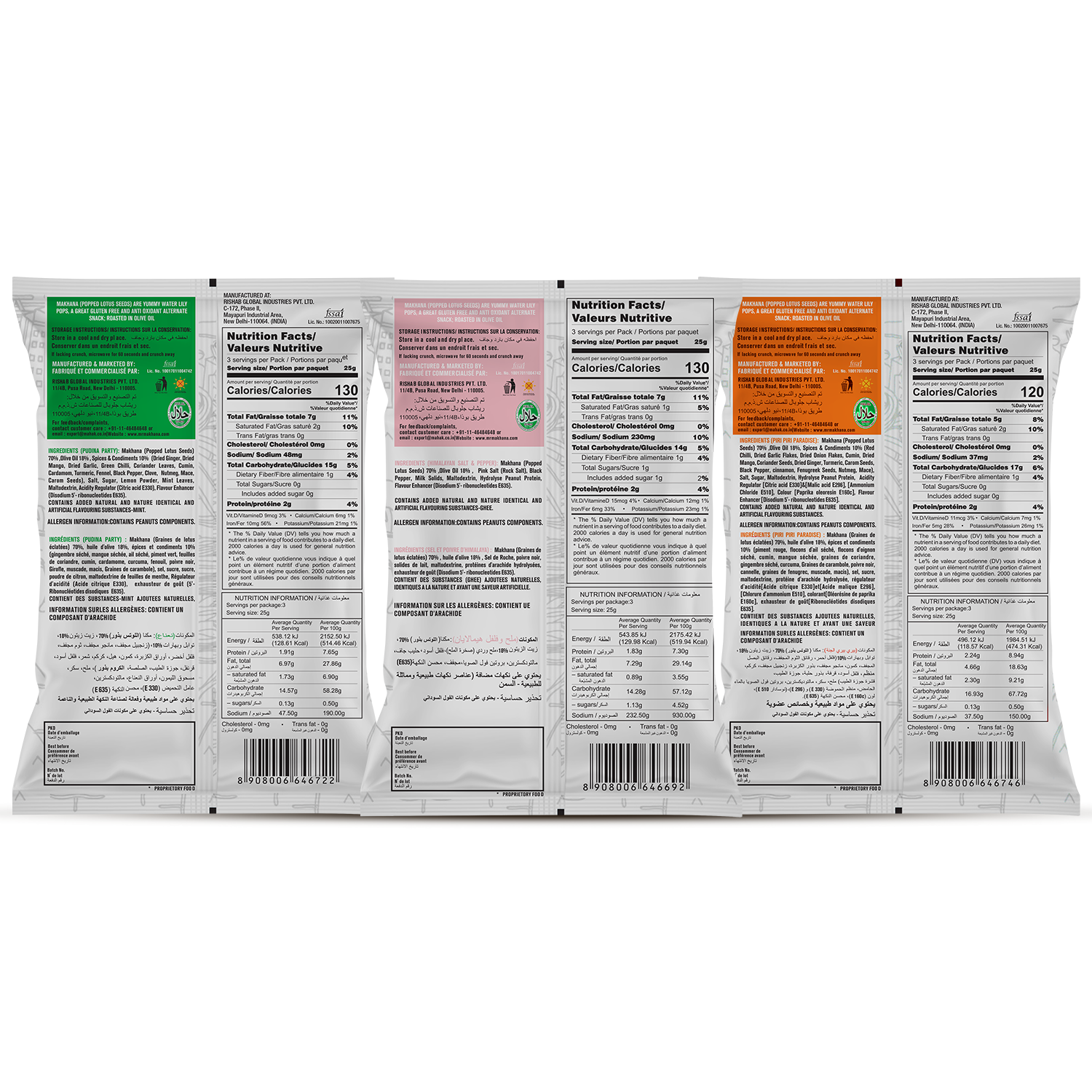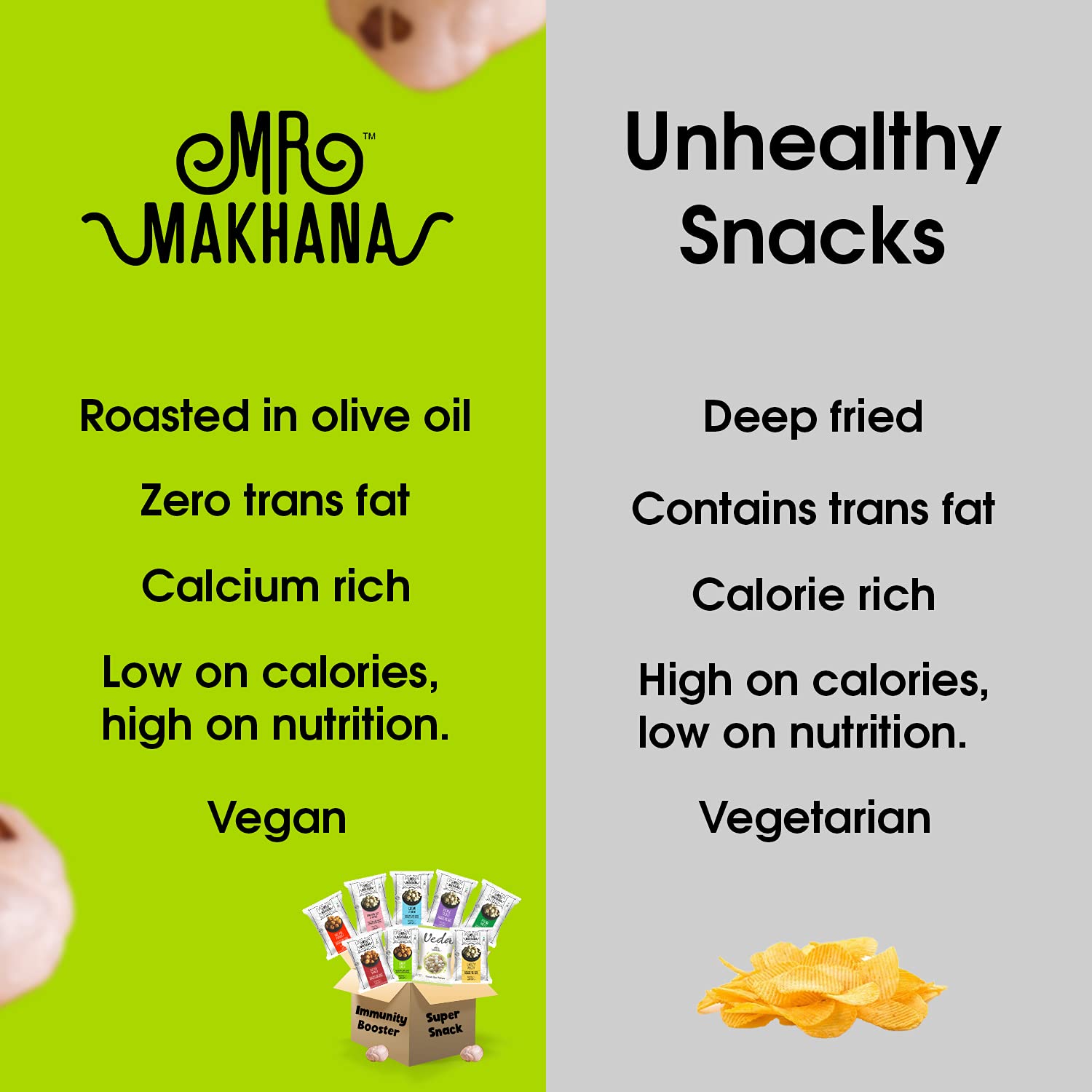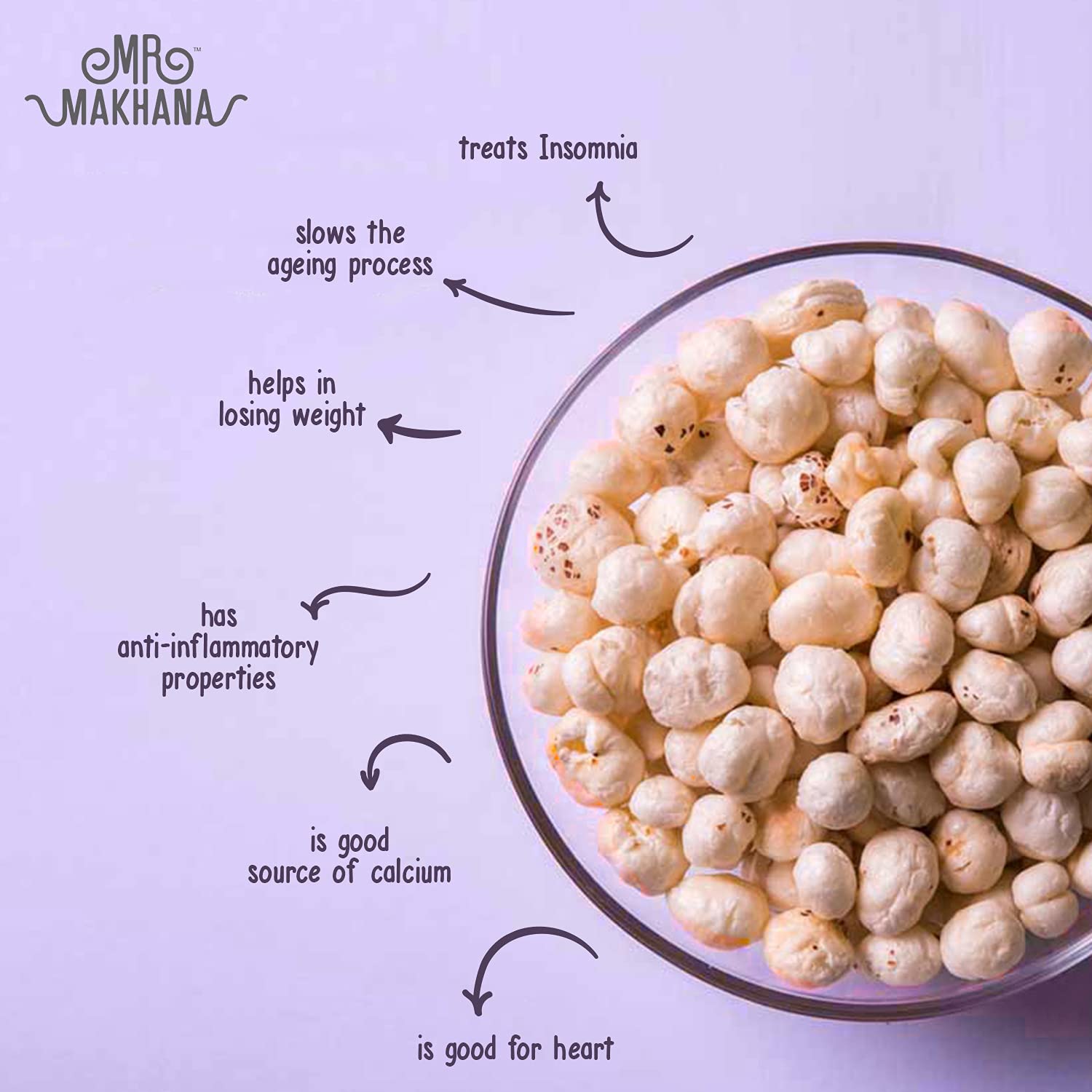 Read More
Features
Key Ingredients:
Makhanas

Olive oil

Spices & condiments
For Concerns:
Diabetes

General Wellness

Heart Health

Weight Management
Ingredients:
Makhana (Popped Lotus Seeds), Olive Oil 18% Spices & Condiments (Dried Garlic, Dried Ginger, Dreid MAngo, Dried Onion, Red Chilli, Green Chilli, Coriander Leaves, Turmeric, Cumin, Black Pepper, Nutmeg, Mace), Salt, Sugar, Maltodextrin, Acidity Regulators
kindcode
Confused about what's kind on, in and around your body? We're here to decode some key terms and what it means when a brand declares them! If a brand doesn't have at least one of these codes, they won't be listed on kindlife! Know more
:
kindcode
Plant Based

Plant-based products are obtained strictly from plants parts only. They do not use artificially generated ingredients. These products can be sub-categorised under natural products but are different from them in the manner that no animal sources are used here.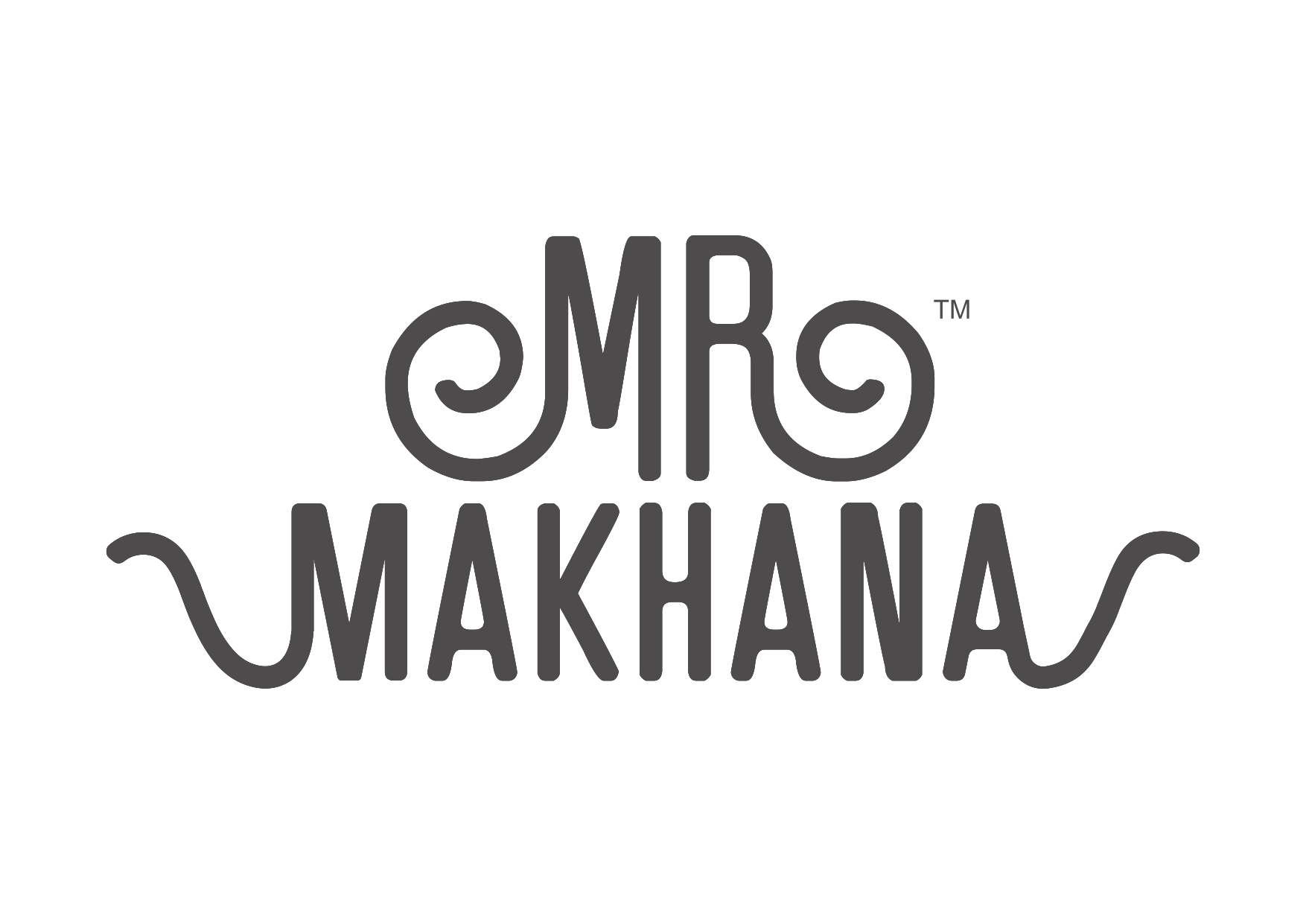 Mr. Makhana
Established in 2017 at the core of Mr Makhana they believe in guilt-free snacking Makhana acts as an anti-oxidant very light and easy to digest It is traditionally an Indian product All Mr Makhana flavours are GLUTEN FREE MSG FREE & PLANT-BASED Roasted in olive oil and its mild flavor makes them a
Shop the Brand