Details
Rash-Free: Super Soft Pad Made Of Corn And Bamboo Woven Fabric, Extremely Soft On The Skin. Antibacterial Properties Help Prevent Rashes. The Large Pores Of The Pads Quickly Distribute The Periodic Discharge To The Absorbent Core, So There Is No Longer A Wet Feeling And Are Safe For Sensitive Skin.Highly Absorbent: Be Me Pads Are 10 Times More Absorbent Than Traditional Sanitary Napkins. The Excellent Absorbency Reduces The Number Of Pads. Built-In Anion Keeps The Pad Free From Developing Bacteria And Rashes. Highly Absorbent Yet Incredibly Thin - Pad So Thin You'Ll Forget You'Re Wearing One. It Keeps You Dry And Comfortable All Day Long.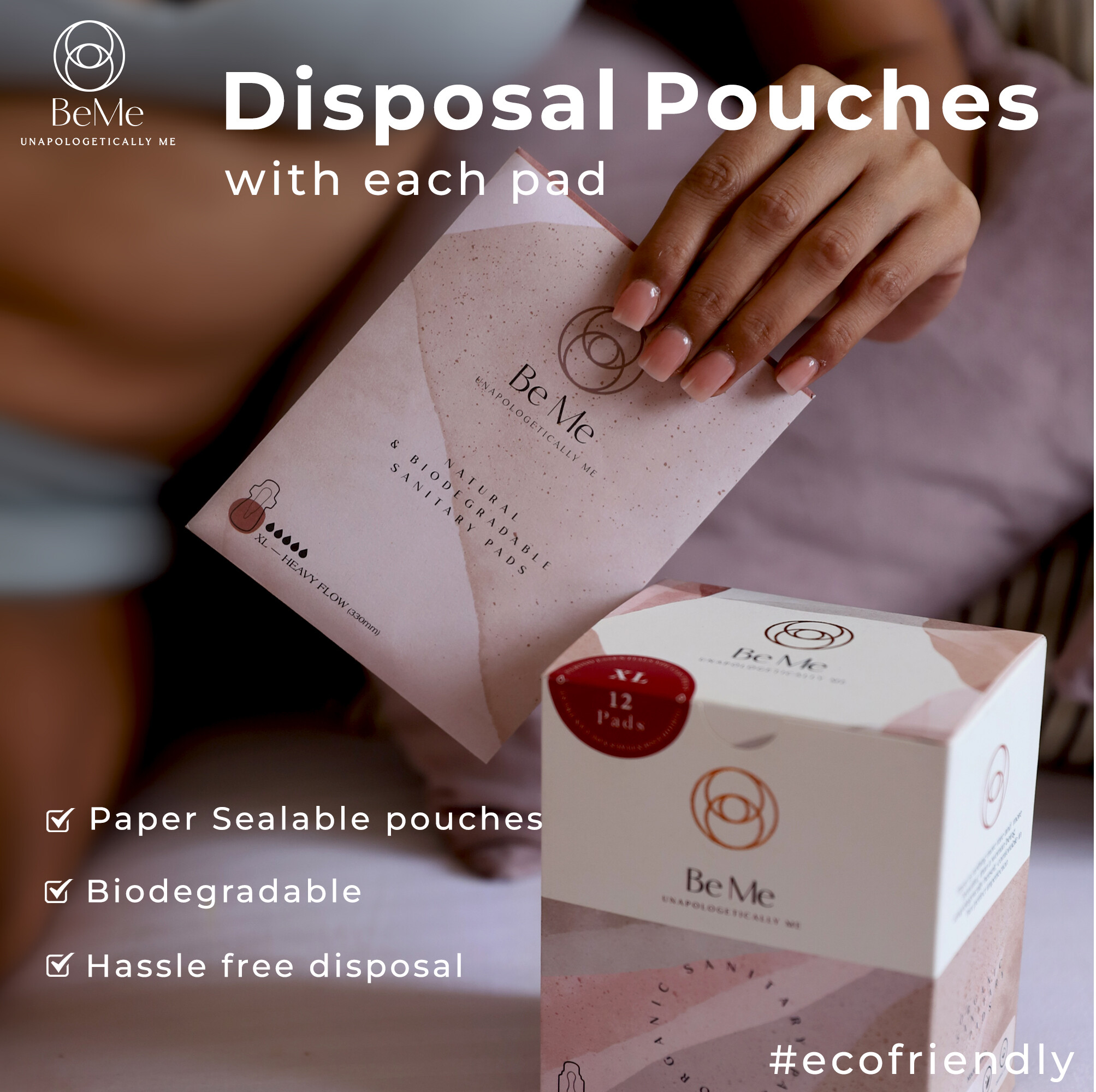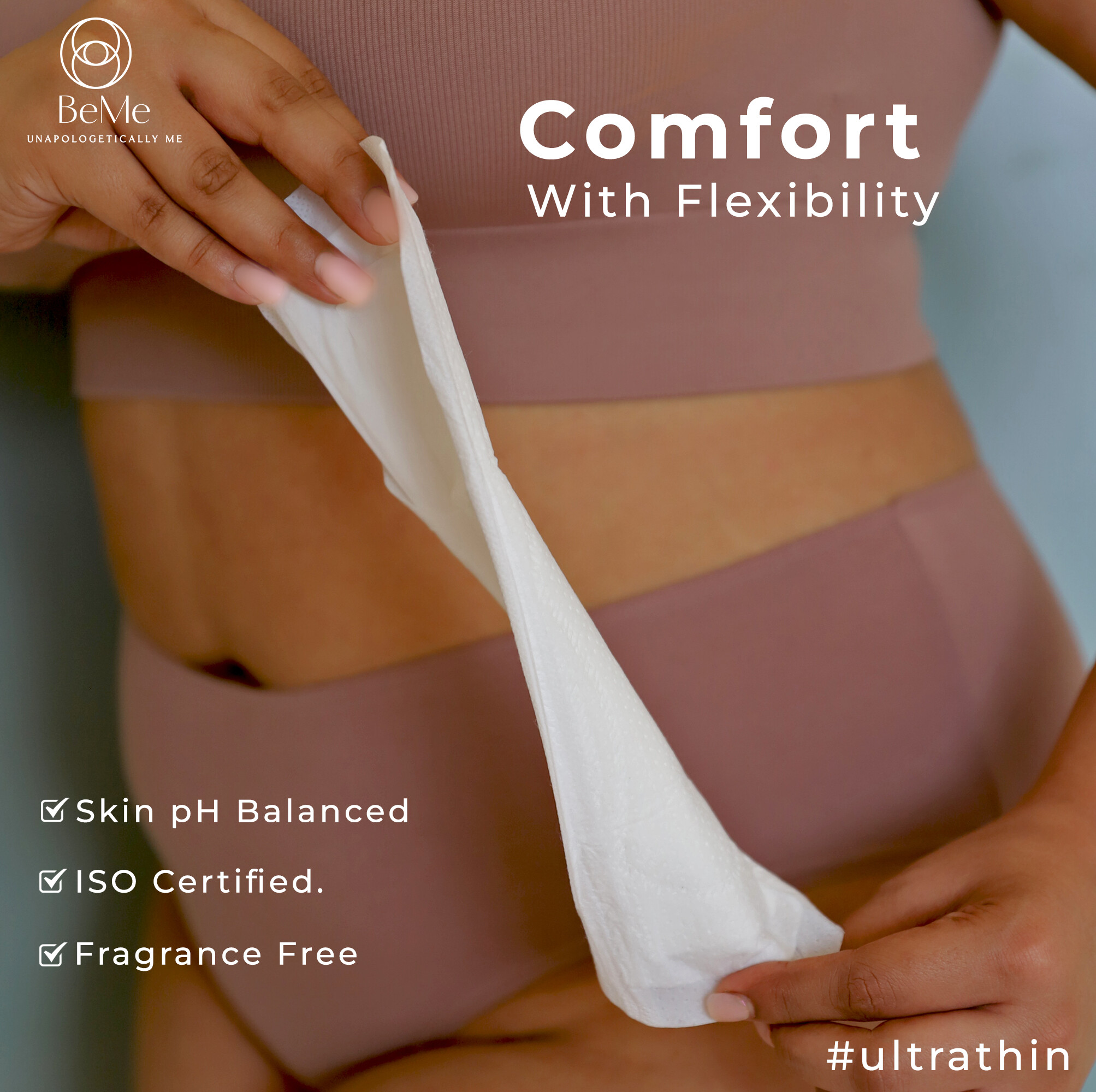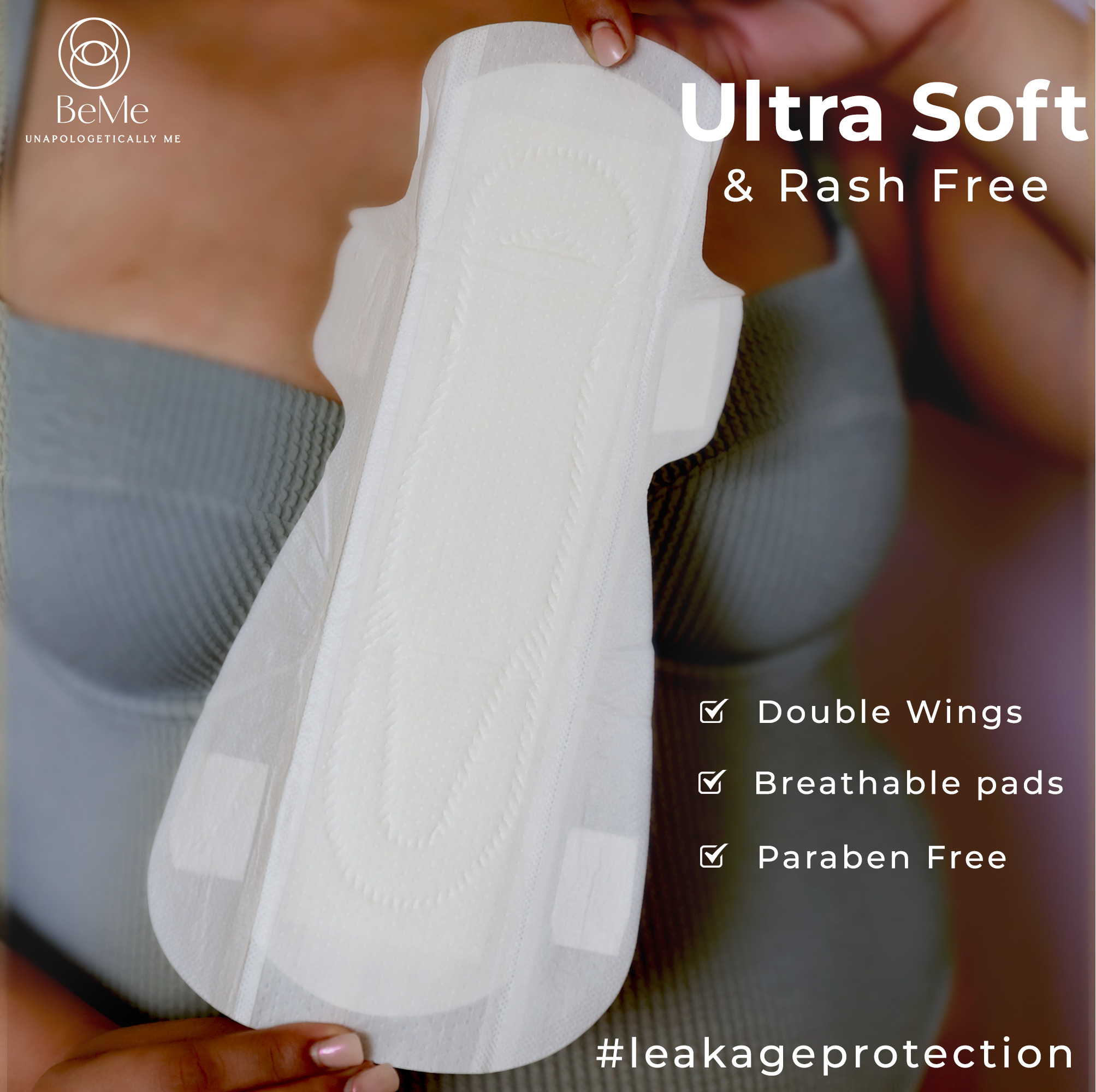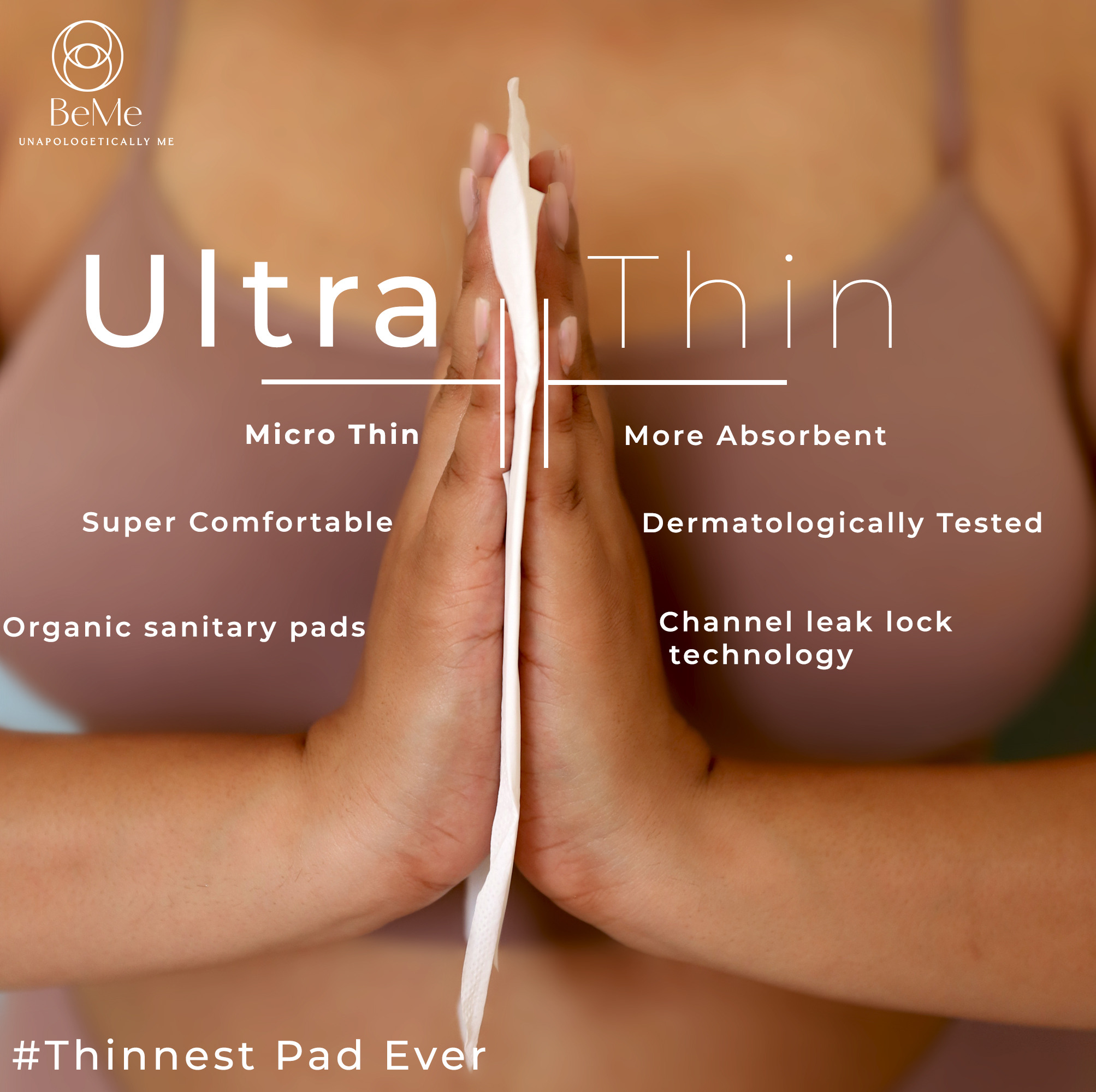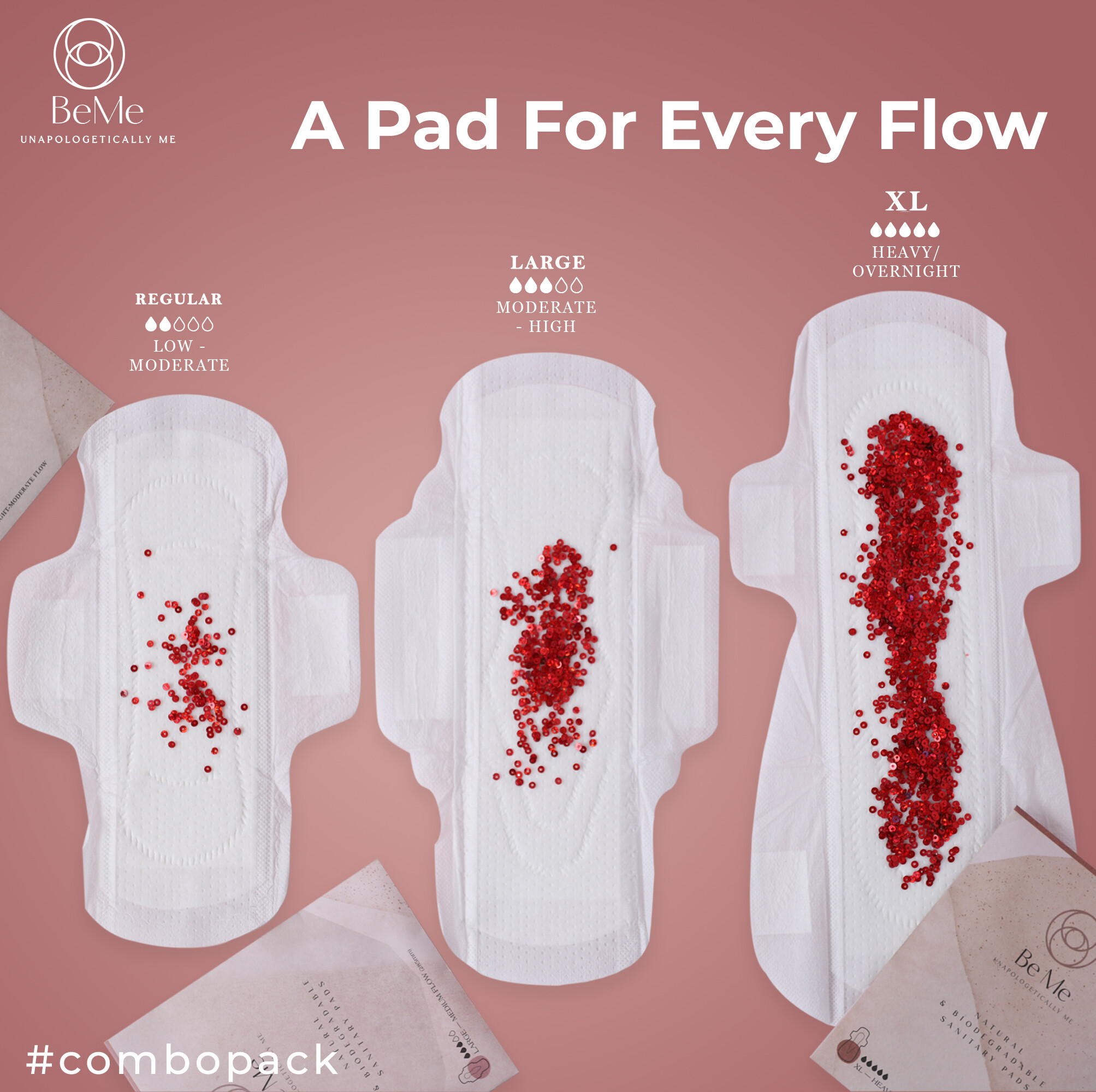 Read More
Features
Key Ingredients:
Anti Bacterial Napkins

Biodegradable

Rash Free

With Disposal Pouches
Ingredients:
With Disposal Pouches, Rash Free, Biodegradable, Anti Bacterial Napkins
kindcode
Confused about what's kind on, in and around your body? We're here to decode some key terms and what it means when a brand declares them! If a brand doesn't have at least one of these codes, they won't be listed on kindlife! Know more
:
Additional Information
Expiry or Best Before:
24
months after manufacture date
kindcode
Eco Conscious

Eco-conscious products are safe for the environment and do no harm to it when they are produced, used or disposed of. They produce no pollution and can be reused or recycled.

Toxin Free

Toxin free products indicate that the ingredients used in it do not exist in amounts that are known or proven to be harmful and affect the consumer negatively. It does not always mean that there are no chemicals in it.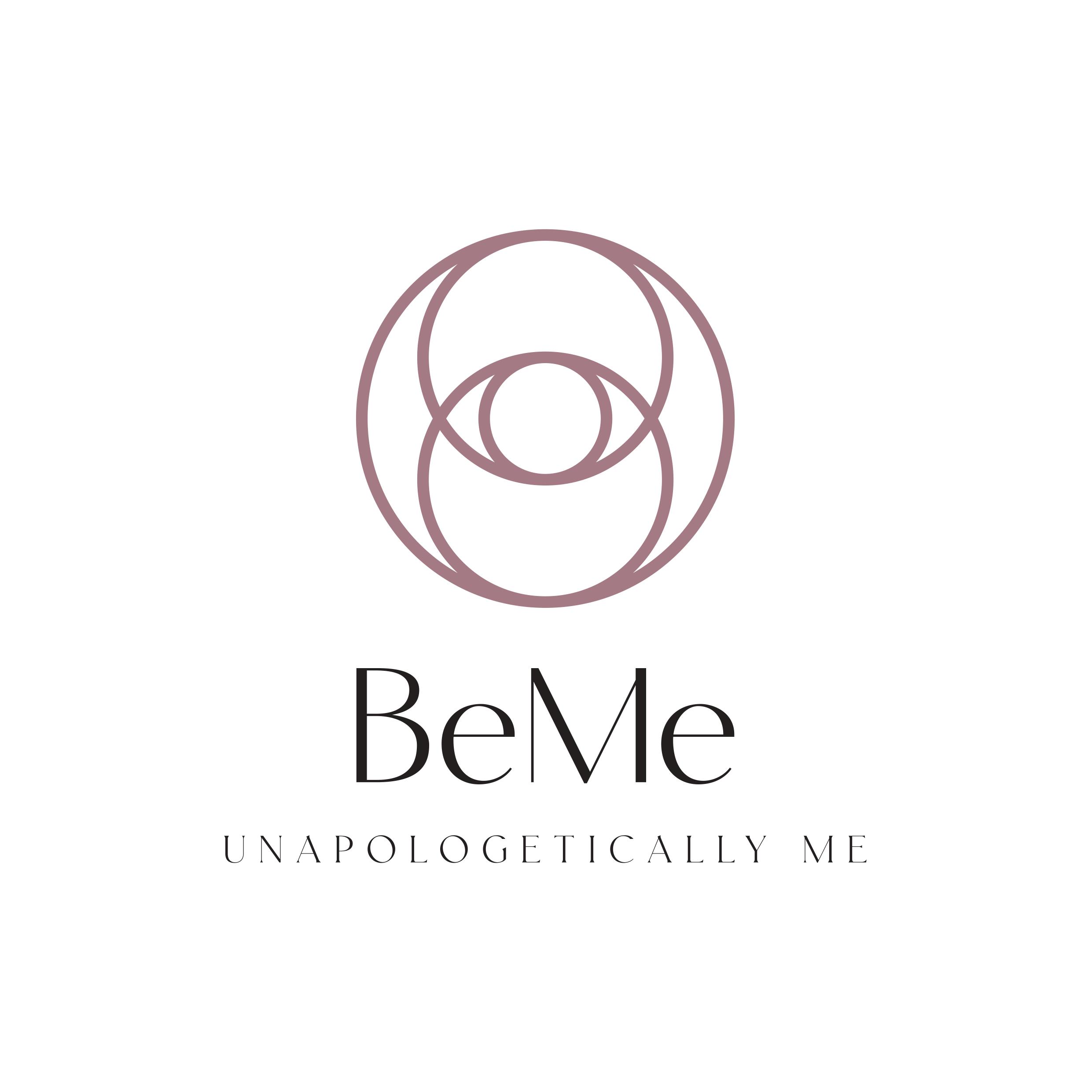 Be Me
Be Me an Indian menstrual hygiene brand that offers products composed of naturally sourced and bio-degradable materials that do not pollute the soil and decompose swiftly when disposed of Their pads have been designed to make your periods mess-free and discomfort-free Not only this but heir pads
Shop the Brand