Details
Were you the kid who used your fork in a plateful of Biryani like an excavator to dig out the delicious kaju? We understand you. The good news? Not only are cashew nuts delicious (which is stating the obvious) they are also healthy, being a source of fibre and rich in protein. These are unroasted, unprocessed, unsalted and make for the perfect healthy accompaniment to your evening cuppa!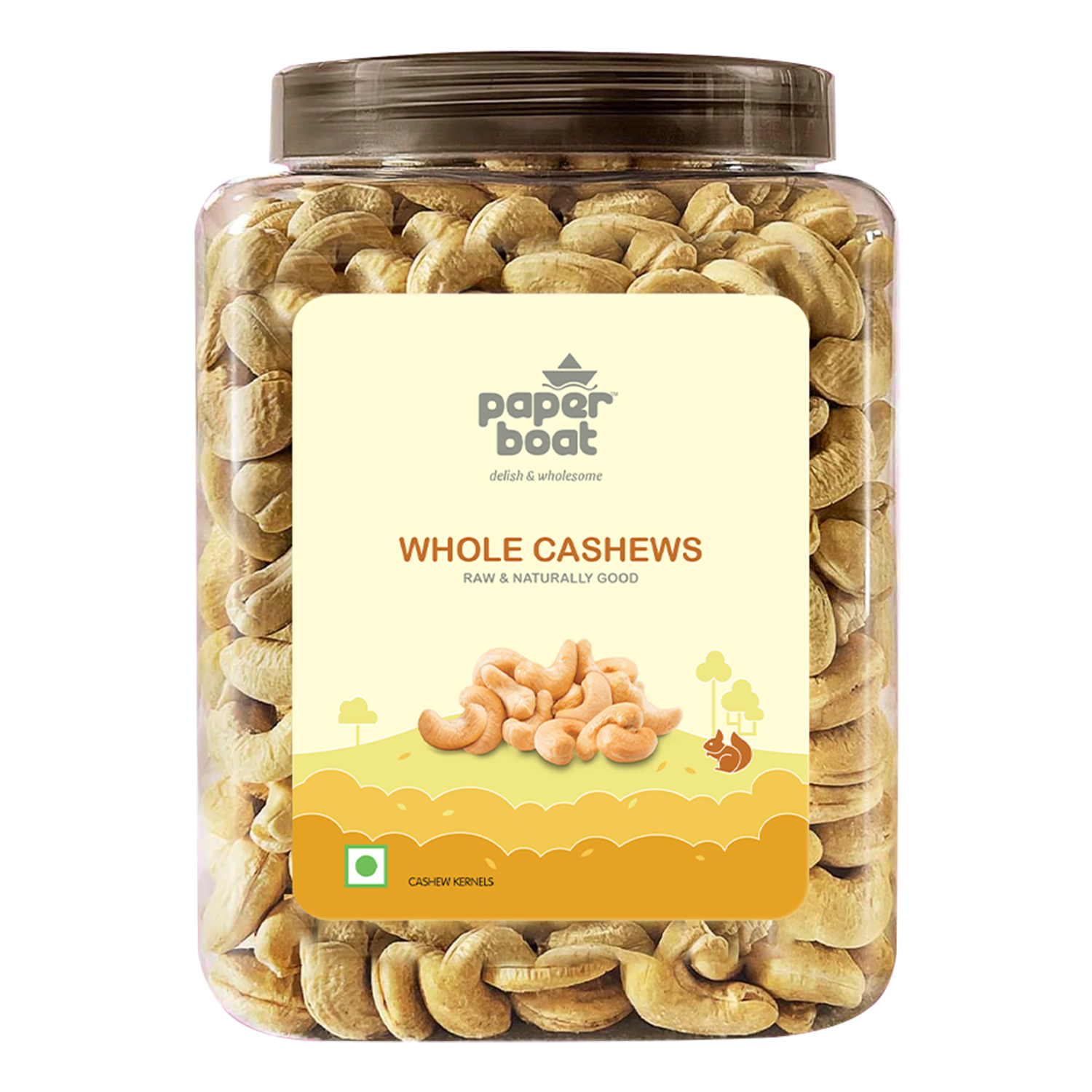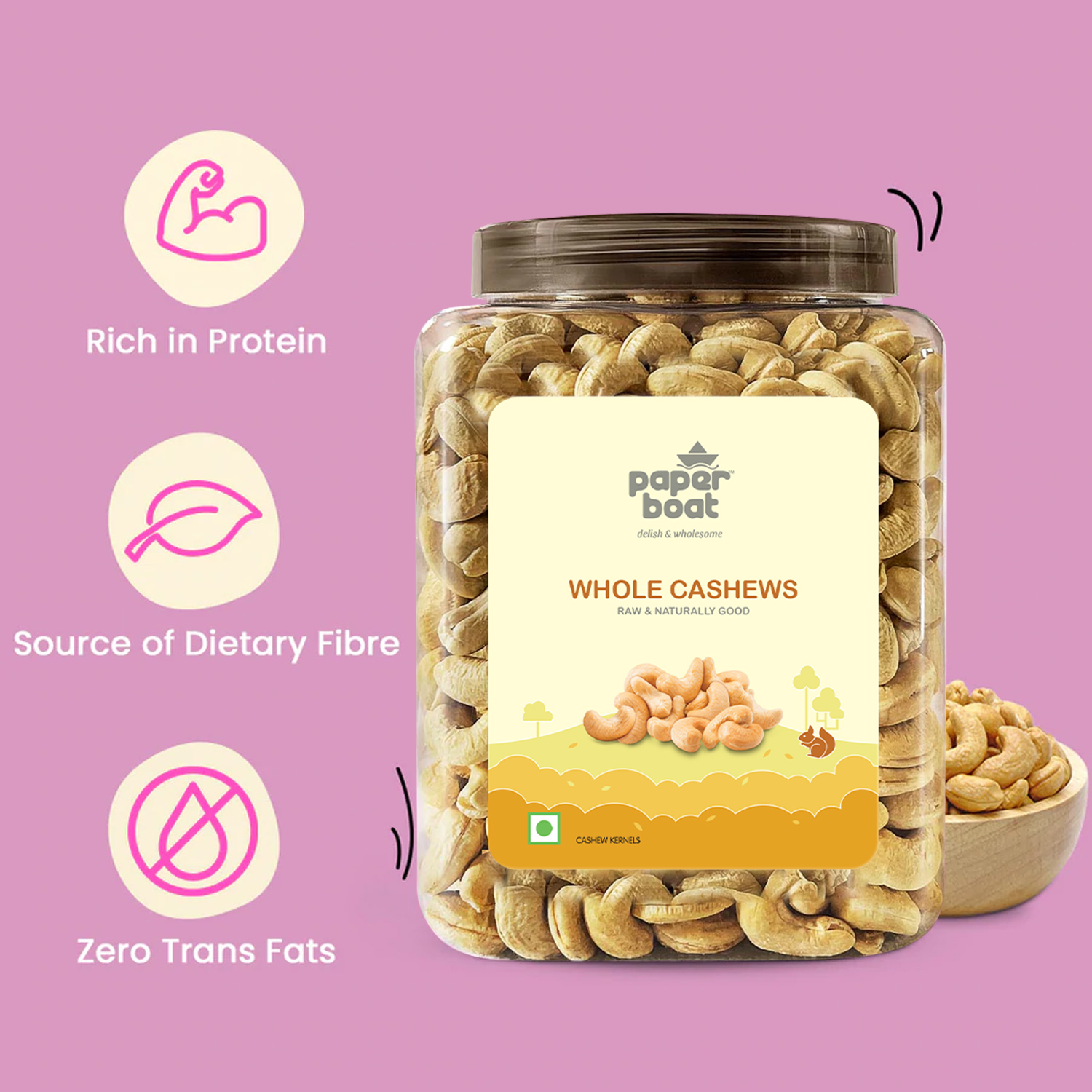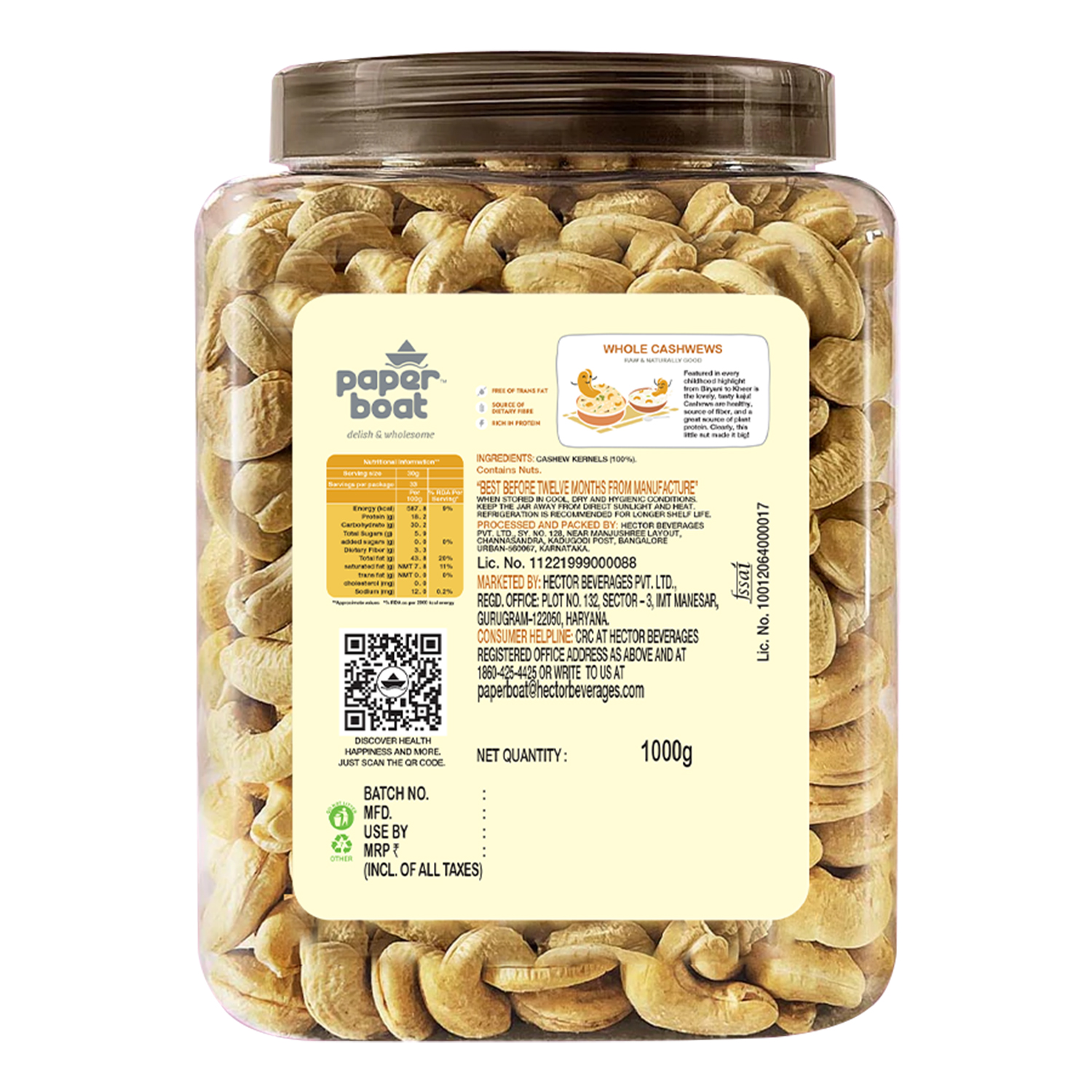 Read More
Features
Diet:
Gluten Free

Kid Friendly

Plant Based
For Concerns:
Diabetes

General Wellness

Heart Health

Weight Management
kindcode
Confused about what's kind on, in and around your body? We're here to decode some key terms and what it means when a brand declares them! If a brand doesn't have at least one of these codes, they won't be listed on kindlife! Know more
:
kindcode
Plant Based

Plant-based products are obtained strictly from plants parts only. They do not use artificially generated ingredients. These products can be sub-categorised under natural products but are different from them in the manner that no animal sources are used here.

Toxin Free

Toxin free products indicate that the ingredients used in it do not exist in amounts that are known or proven to be harmful and affect the consumer negatively. It does not always mean that there are no chemicals in it.
Paper Boat
PaperBoat is a home-grown brand Indian beverages and foods It has now established itself as a well-known brand with the goal of preserving authentic taste with the new innovations Their products are plant-based and free of toxins
Shop the Brand