Details
TNW The Natural Wash has an extensive range of face washes that gently cleanses your face. Now they have added another face wash to their range of skin care products. The Natural Wash introduces Vitamin C Face Wash, which gently cleanses your face by removing dirt and pollutants. This Vitamin C face wash gives solution to your various skin problems like tanning, pigmentation, open pores and excess oil production. It gently exfoliates your skin by removing dead skin cells and improve skins elasticity. Suitable for all skin types, this face wash drastically works to reduce early signs of ageing like fine lines and wrinkles. Also, it calms problematic skin by reducing redness, irritation and inflammation. Use this Vitamin C Face Wash regularly and witness the magic yourself!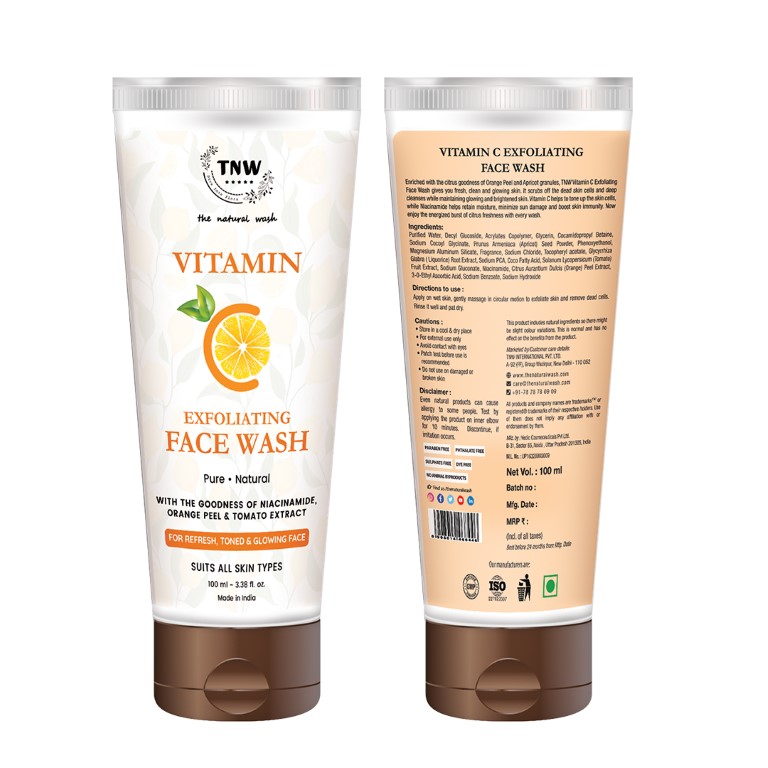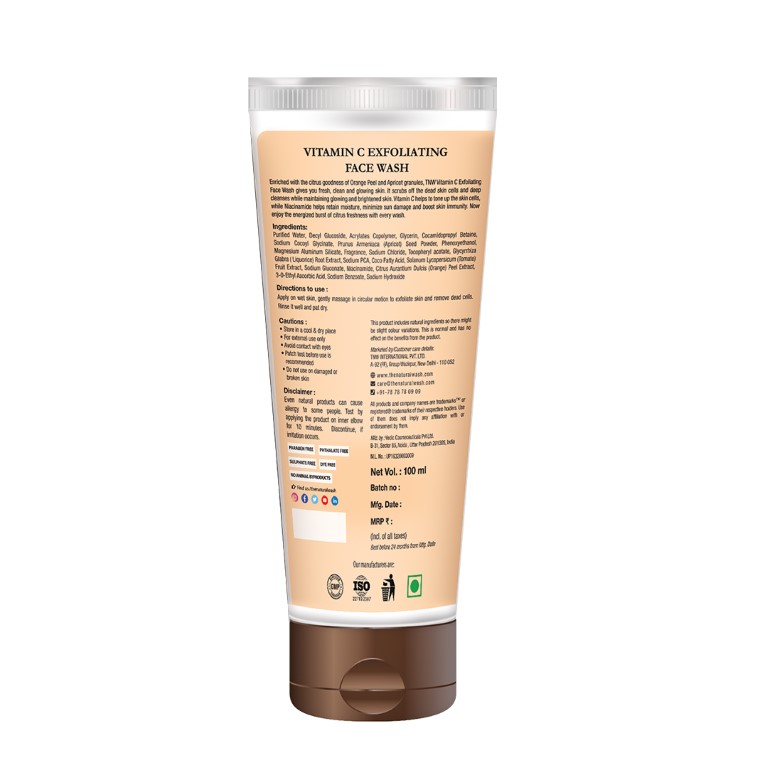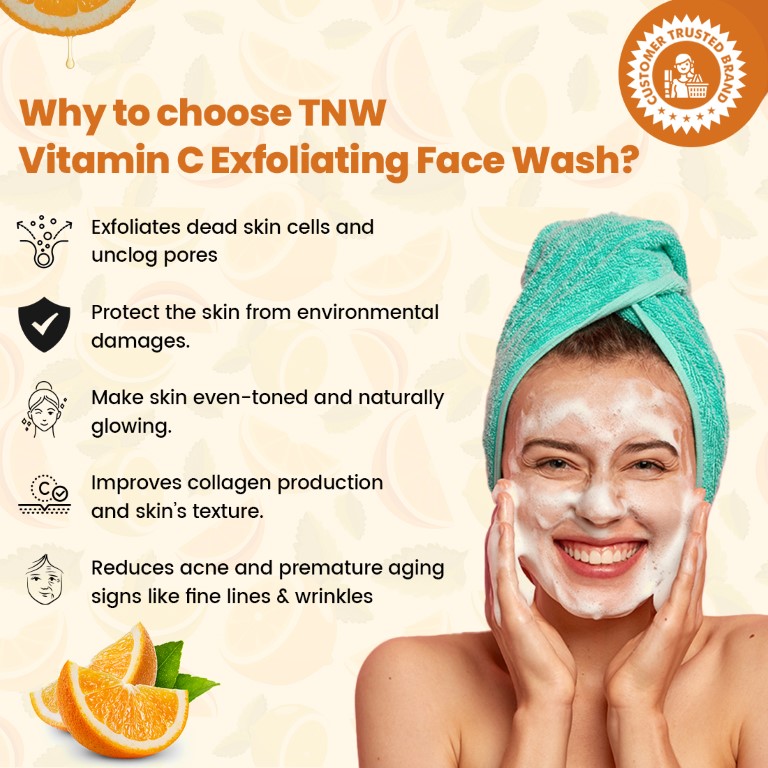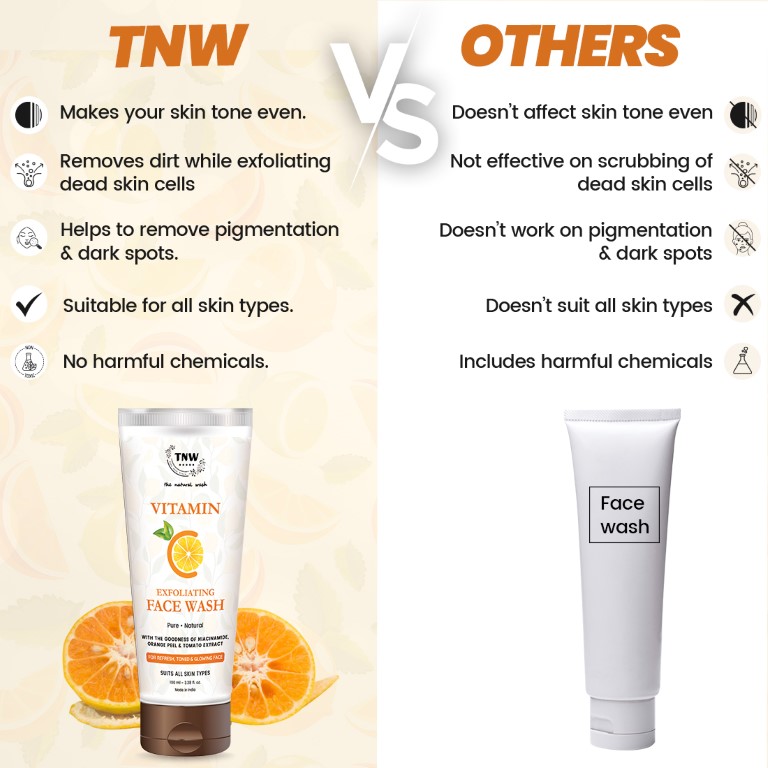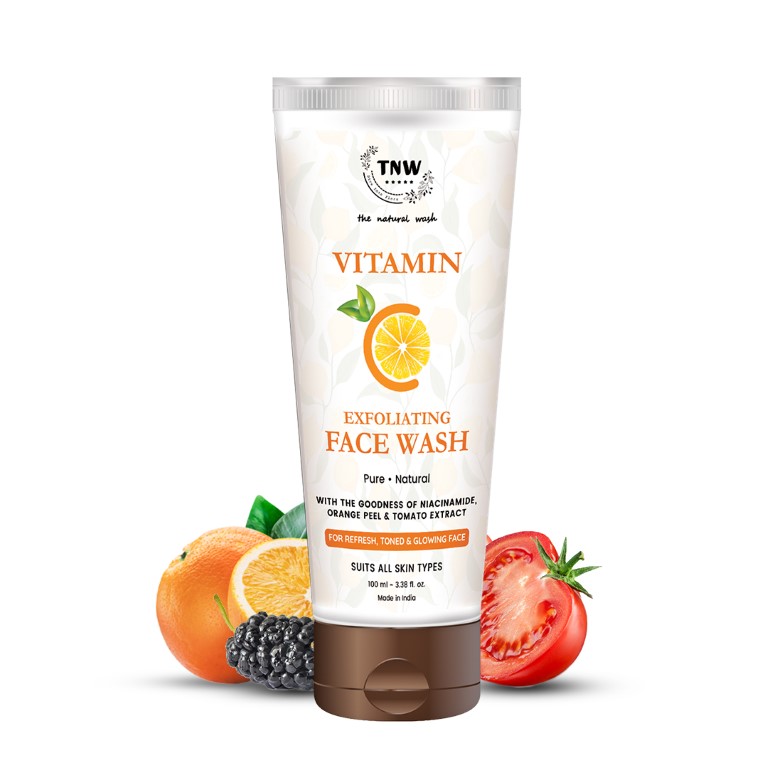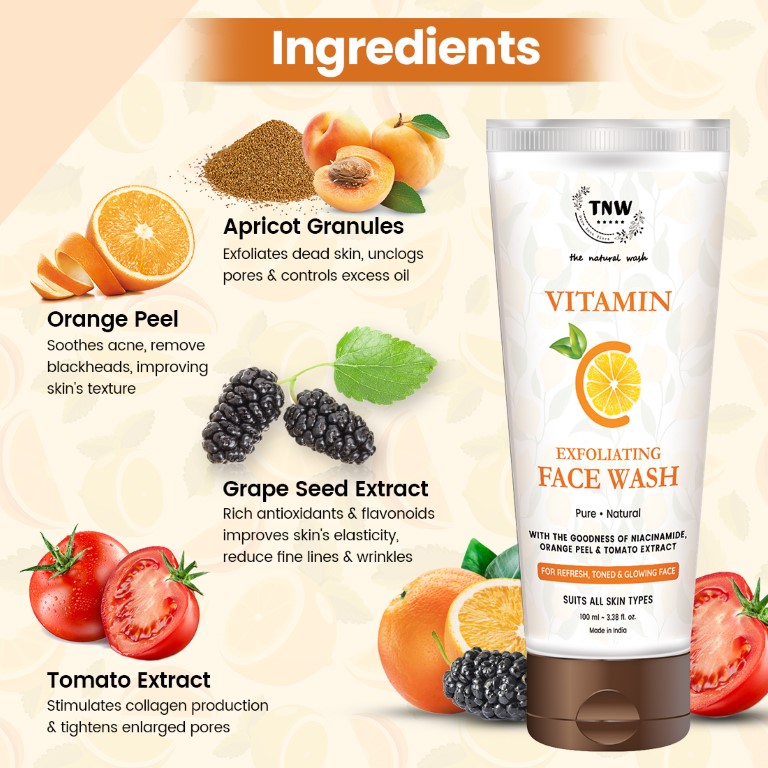 Read More
Featured Ingredient
10
Niacinamide
Fair
x
Data score key
Best
Good
Fair
Average
Limited
Data availability rating: the scope of ingredient safety data contains in the skin deep, and the number of studies available In the open scientific literature.
Niacinamide is a form of vitamin B3(niacin), a water-soluble vitamin; used in...
Functions: hair conditioning agent, skin-conditioning agent -...
How to use
1. Wet your face, take a small amount of Vitamin C face wash. 2. Gently massage in a circular motion. 3. Rinse well and pat dry.
Features
KLEEN Score
The KLEEN ingredient (Kind, Low-risk, Eco-friendly, Ethical, Nurturing) Score, rates products from 1 to 10. It reflects known and suspected hazards linked to the ingredients that make up the product. A product's hazard score is not just an average of the ingredients' hazard scores. It is calculated using a weight-of-evidence approach that factors in all of the hazards or health impacts associated with the ingredients. It also incorporates aspects like the brands transparency in divulging accurately the ingredients used, any third party certifications the products might have etc.
:
9
Brand:
TNW - The Natural Wash
Key Ingredients:
Niacinamide

Orange Peel

Tomato extract
Ingredients:
Niacinamide, Orange Peel, Tomato Extract, and Grape Seed Extract.
kindcode
Confused about what's kind on, in and around your body? We're here to decode some key terms and what it means when a brand declares them! If a brand doesn't have at least one of these codes, they won't be listed on kindlife! Know more
:
Cruelty Free

Organic

Toxin Free
Additional Information
Expiry or Best Before Date:
Jun-24
kindcode
Cruelty Free

"Cruelty-Free" is a PETA provided certification to brands which do not conduct product tests on animals prior to sales. Considering the vulnerability of animals and their lack of ability to give consent doesn't make it ethical to test products meant for human use on them. Hence products that are natural or plant based could be cruelty free only if they have not been tested on animals.

Organic

Organic brands provide products that are derived from plants that were grown in organic soil. Organic soil can be defined as the soil free of pesticides, fertilizers, genetically modified seeds and any such artificial sources for a time period of 3 years.

Toxin Free

Toxin free products indicate that the ingredients used in it do not exist in amounts that are known or proven to be harmful and affect the consumer negatively. It does not always mean that there are no chemicals in it.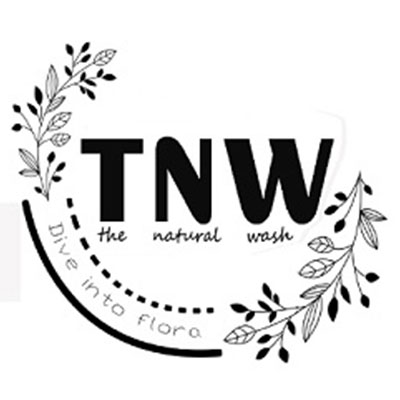 TNW - The Natural Wash
TNW-The Natural Wash presents to you the skin care products in the modern envelope They are a pioneering skincare producer known for our natural products which are formulated with the ingredients taken directly from Mother Nature Essentially everyone wishes to have a pampered healthy and
Shop the Brand