Details
1. 100% Pure U.S. Cotton - Our All Natural, Ultra-Soft Cotton Topsheet Is Dermatoligically Tested To Keep You Dry And Comfortable All Day Long. Feather-Like Soft With A Barely There Feeling, Our Pads Moves With Your Body And Stays In Place No Matter What You Are Doing.
2. 25 Xl Soft Pads With Liners - This Box Contains 25 Xl Sanitary Pads And 2 Panty Liners, Crafted To Cater To All Your Flows Throughout Your Cycle. All Naturally Absorbent And Safe For Sensitive Skin
3. Rash-Free Comfort - Our Breathable, Oh-So-Soft Cotton Top Sheet Ensures You Stay Rash Free! No Nasty Dryness, Panty Rashes, Or Itchiness From Everyday Wear-And-Tear. Did You Know More Than 90% Of Women Face Rashes During Their Cycle? Hence, We Pride Ourselves In Plush Offering A Safer Alternative With A No-Rash Product
4. Kinder To The Skin - Pads Now That Are All Chlorine Free, Paraben Free And Fragrance Free Because You Deserve The Best. All Our Periodcare Products Are Built Keeping You In Mind.
5. We'Re Pro-Planet - We Strive To Build A Supplychain That'S High On Comfort And Low On Environmental Impact. Our Product Is Cotton Usa And Seal Of Cotton Certified Making Is The Most Reliable And Ethically-Sourced Periodcare Product You Can Use In Addition To Being Peta And Cruelty-Free Certifed. Our Packaging Is Fsc Approved.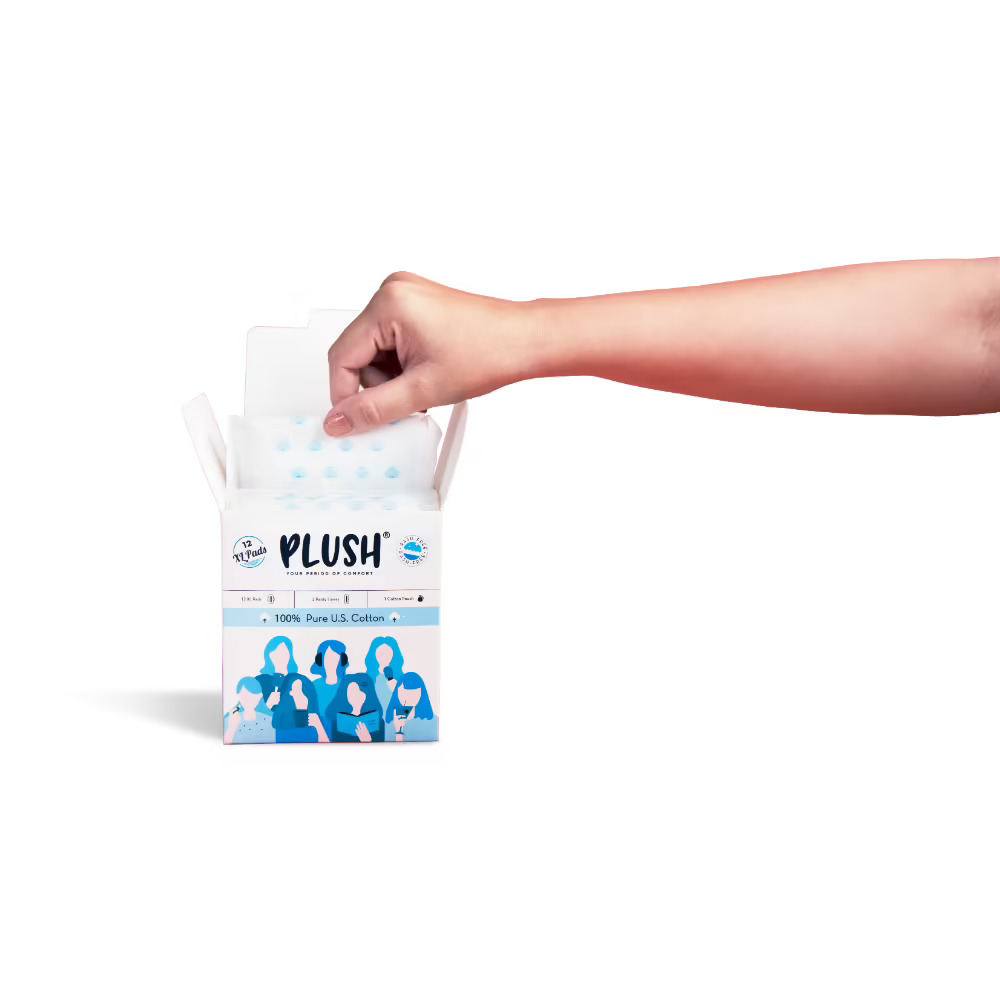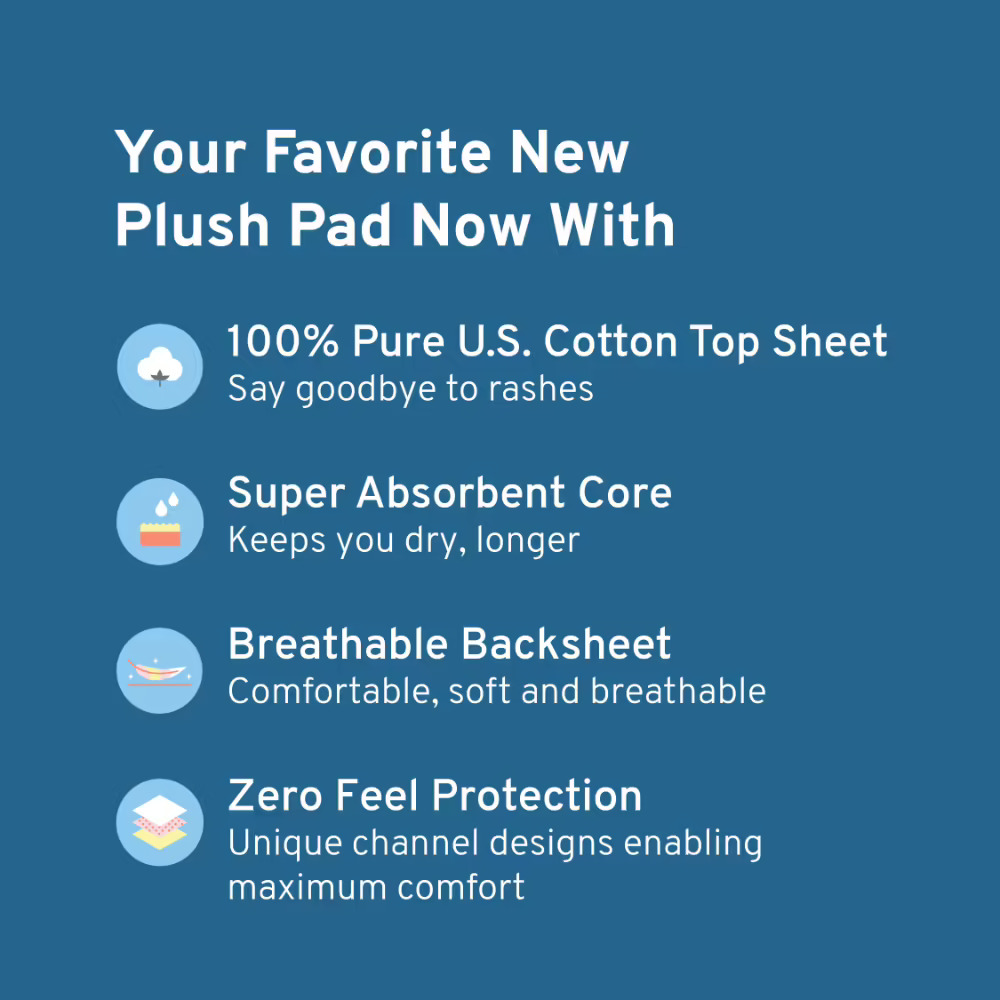 Read More
Features
kindcode
Confused about what's kind on, in and around your body? We're here to decode some key terms and what it means when a brand declares them! If a brand doesn't have at least one of these codes, they won't be listed on kindlife! Know more
:
Additional Information
Expiry or Best Before:
24
months after manufacture date
kindcode
Cruelty Free

"Cruelty-Free" is a PETA provided certification to brands which do not conduct product tests on animals prior to sales. Considering the vulnerability of animals and their lack of ability to give consent doesn't make it ethical to test products meant for human use on them. Hence products that are natural or plant based could be cruelty free only if they have not been tested on animals.
Plush
Plush believes in utmost comfort and the highest standard of feminine care Plush products have been designed by adding a little extra effort in the right places & they aim to change the way women approach comfort in their periods Make your period days oh-so-comfy with Plush
Shop the Brand