Delivery
Your box of happiness will be shipped in 2-4 business days.
Cash on delivery available order above ₹499
100% recyclable packaging
10 Days Return Policy
Use code FIT500 & get extra Rs.500 off on orders above Rs.1,499
Use code KIND200 & get Rs.200 off on orders above Rs.1,299.
Details
Wellbeing Nutrition Probiotic + Prebiotic supplement supports intestinal health with a blend of 6 Probiotic strains, to support a healthy digestive tract, & Prebiotic Fiber Ð Apple Pomace and Chicory root (Inulin) that nourishes your gut's good bacteria, to keep things balanced and offer optimal digestive balance. 36 Billion Active Live cultures improve GUT micribiome that aid digestion , nutralize toxins, improve metabolism, skin radiance and build stronger immunity. Clincally studed , Organic , Shelf stable and Acid resistant strains for digestive health , Gas, Constipation, Bloating , Acidity , Indigestion , Colon support and constipation relief.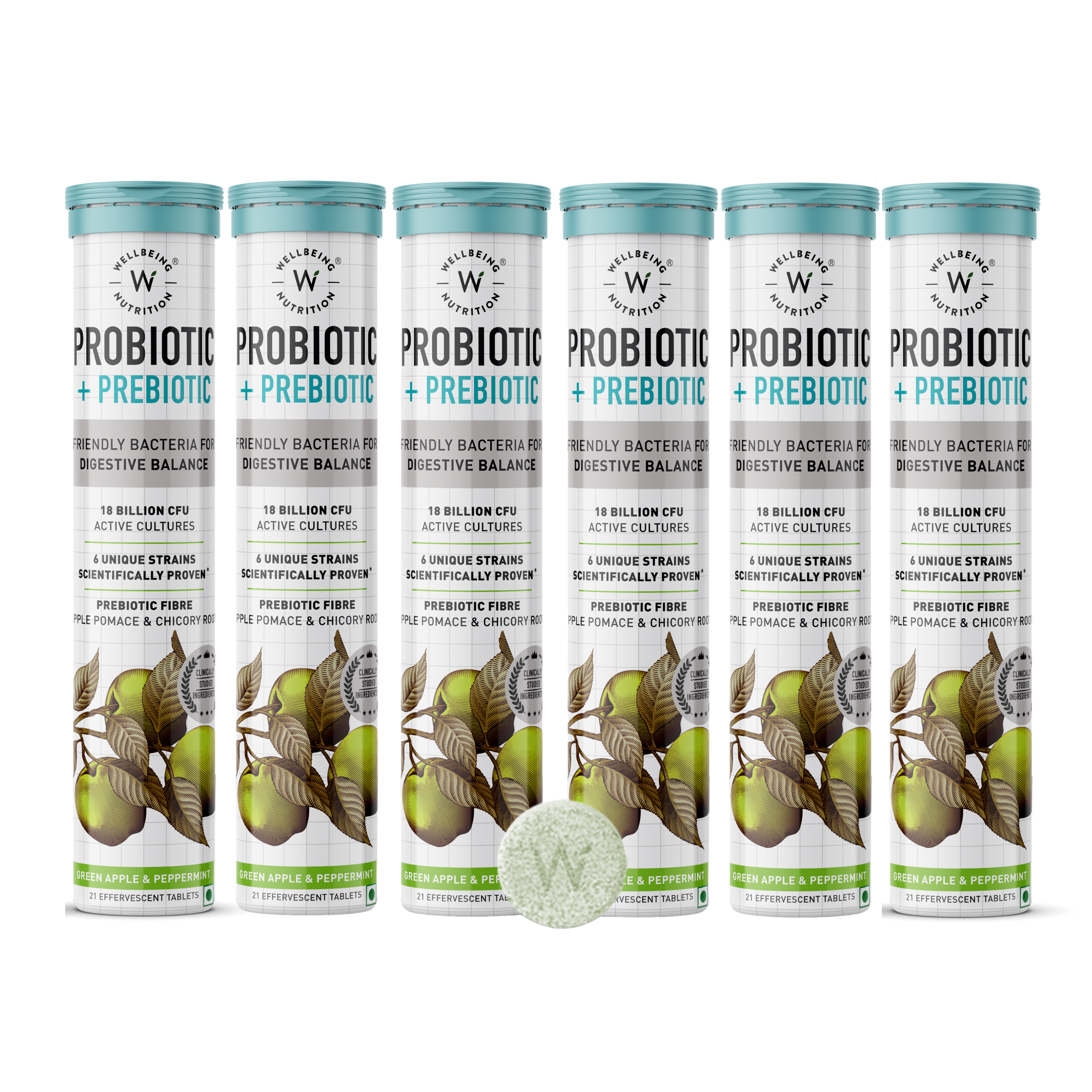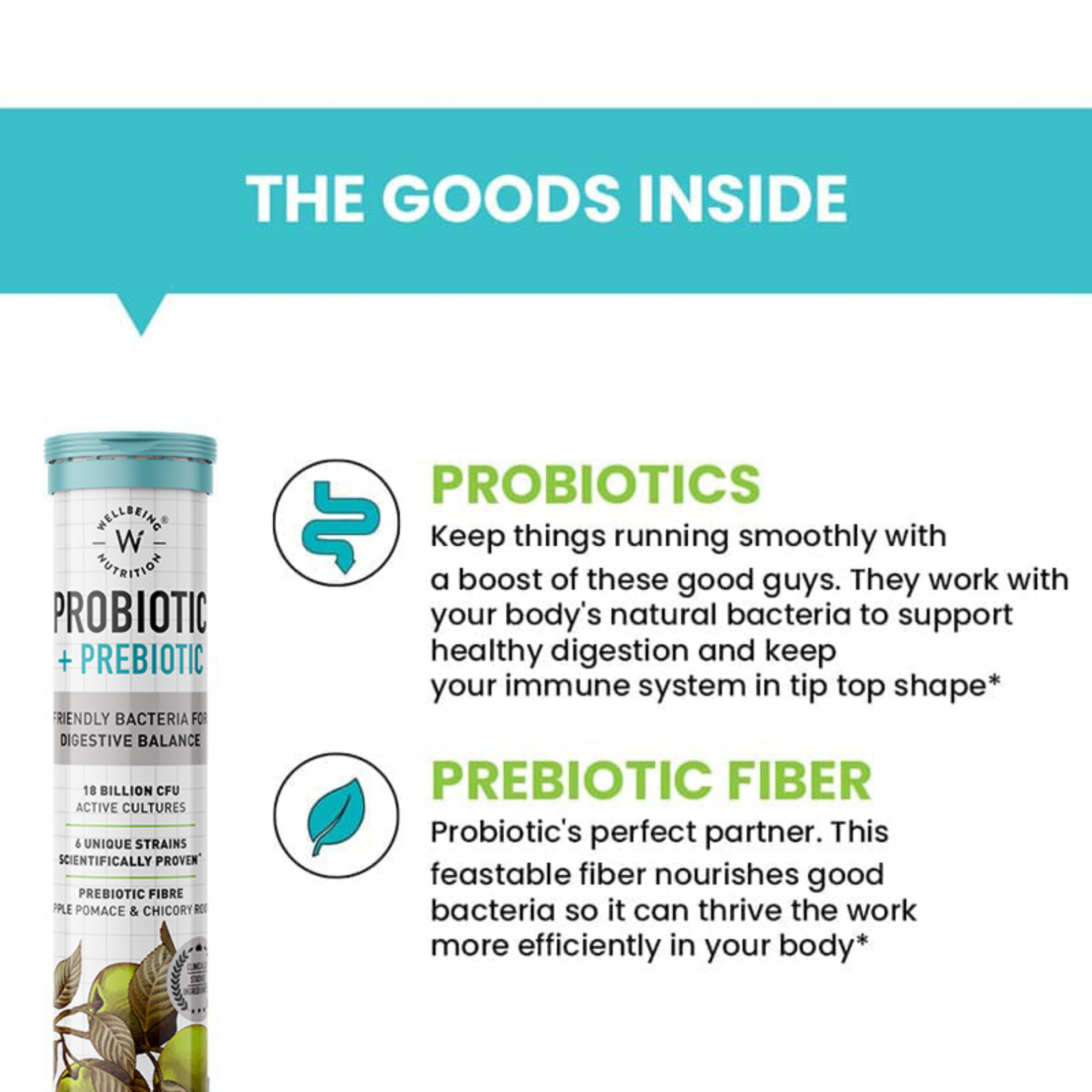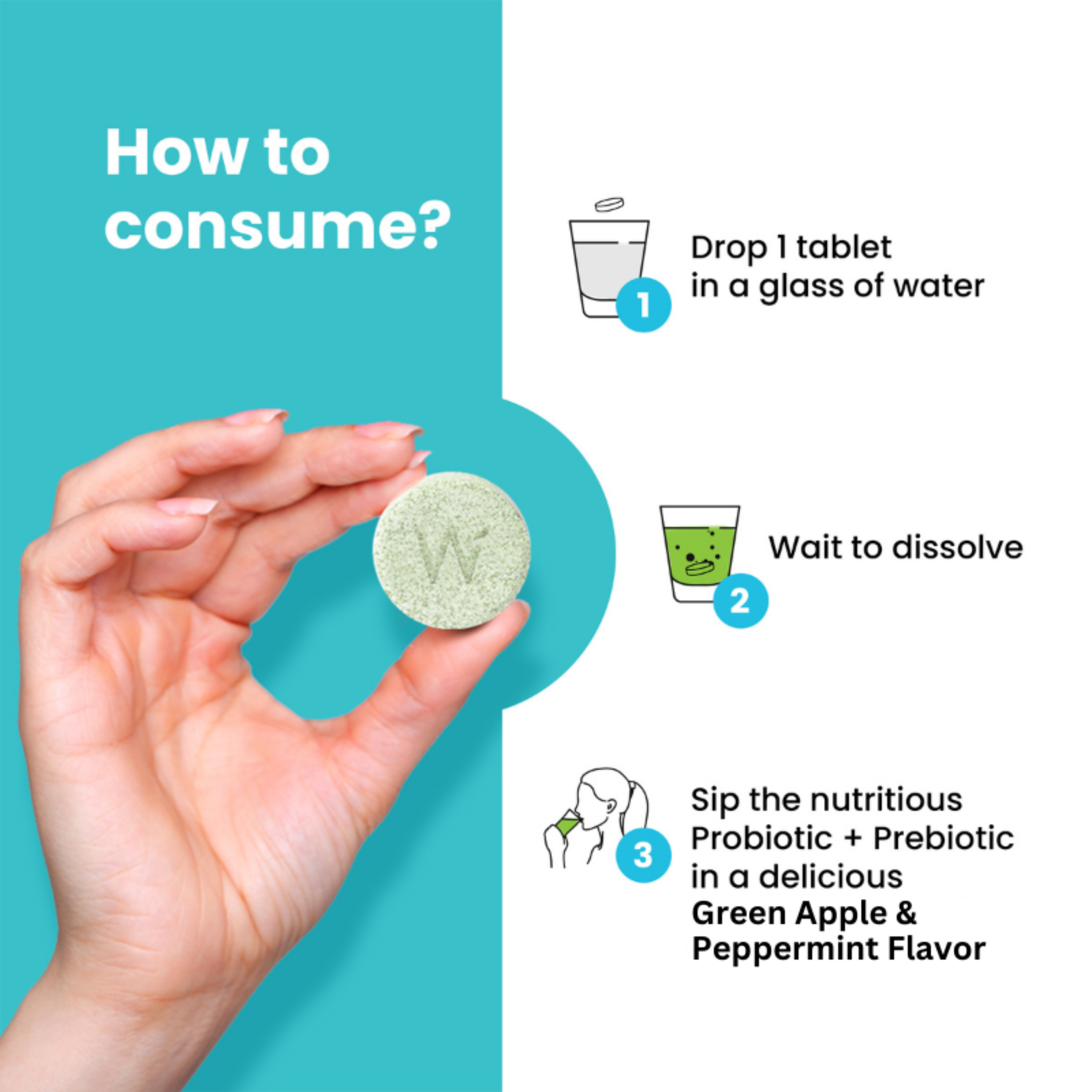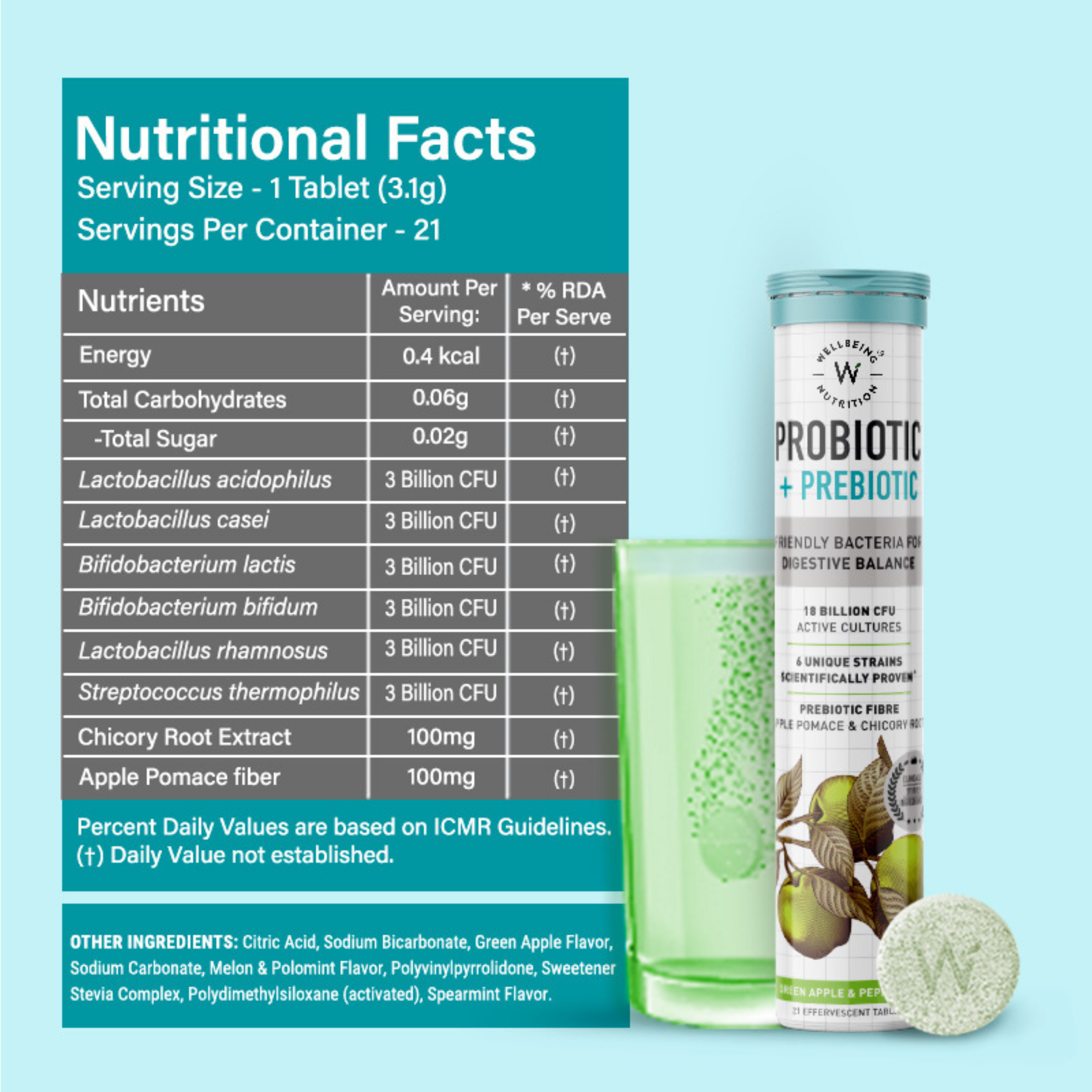 Read More
How to use
1-2 Tablets daily or as recommended by a healthcare professional
Features
Brand:
Wellbeing Nutrition
Diet:
Gluten Free

Organic

Plant Based

Sugar Free
For Concerns:
Digestive Wellness

General Immunity

General Wellness
kindcode
Confused about what's kind on, in and around your body? We're here to decode some key terms and what it means when a brand declares them! If a brand doesn't have at least one of these codes, they won't be listed on kindlife! Know more
:
kindcode
Organic

Organic brands provide products that are derived from plants that were grown in organic soil. Organic soil can be defined as the soil free of pesticides, fertilizers, genetically modified seeds and any such artificial sources for a time period of 3 years.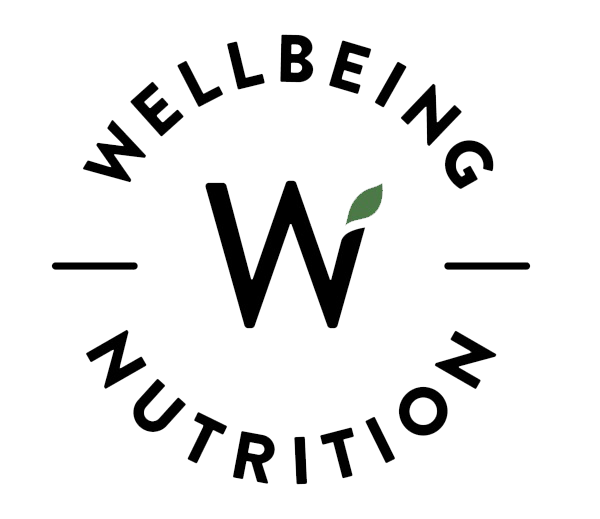 Wellbeing Nutrition
Live the good life with good food Say hello to a new generation of life supplements Wellbeing Nutrition creates organic whole food nutrition to keep up with the pace at which we live They source fresh pure ingredients to make sure the right nutrition stays locked in Science-driven active
Shop the Brand