Details
Bring an extreme delay your climax with extreme+ Delay Spray! The spray has been specially designed & formulated in a way so that it doesn't transfer from one person to another. It is blended with an exquisite strawberry flavor which adds extra fruity & fun punch to your life. The spray is safe with no side effects, and is also non-transferable keeping everyone's health and safety in mind. To use the spray hold the container 10cm apart. Spray 1-4 times run in circular motion on the area, let it stay for 10-15 minutes. Our ingredients are sourced using an advanced process. Our products are FSSAI and ISO 9001:2015 certified with 100% naturally sourced ingredients that are free from toxins. Kindly health products are carefully crafted with the best quality ingredients and specially curated for your wellness need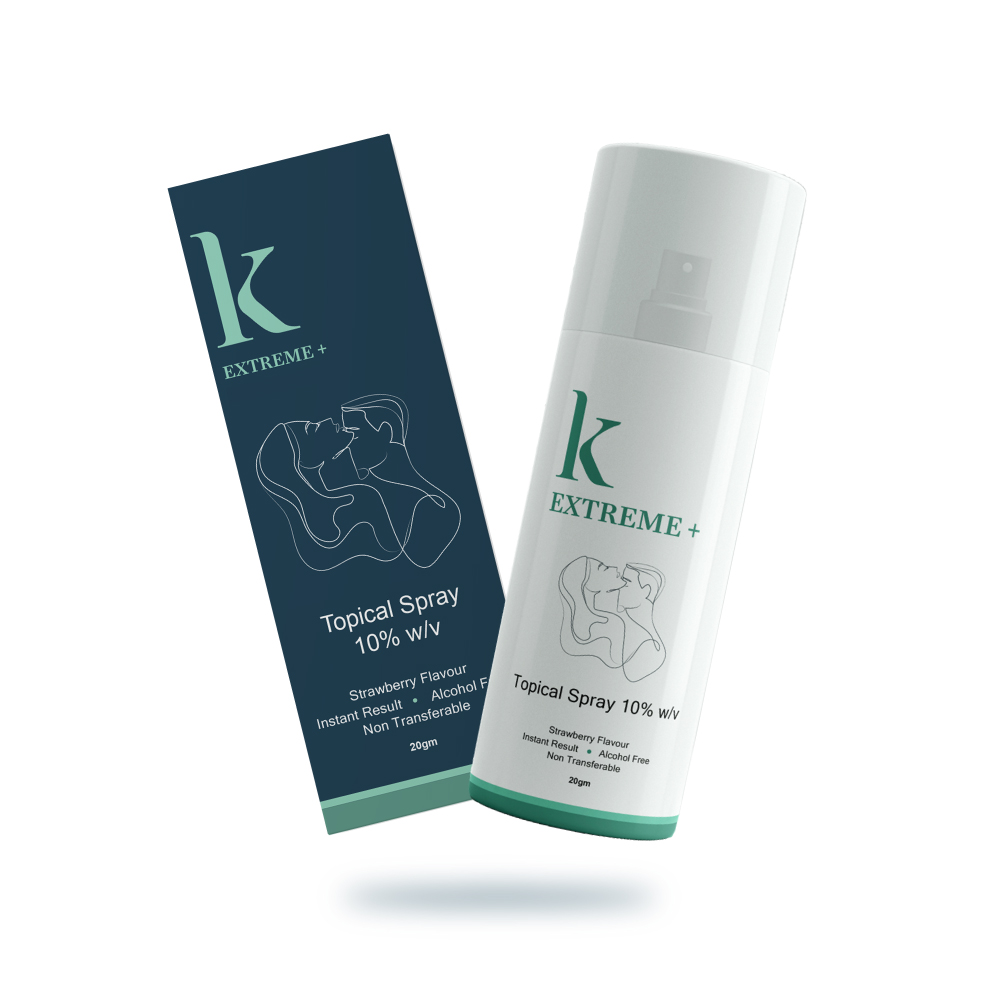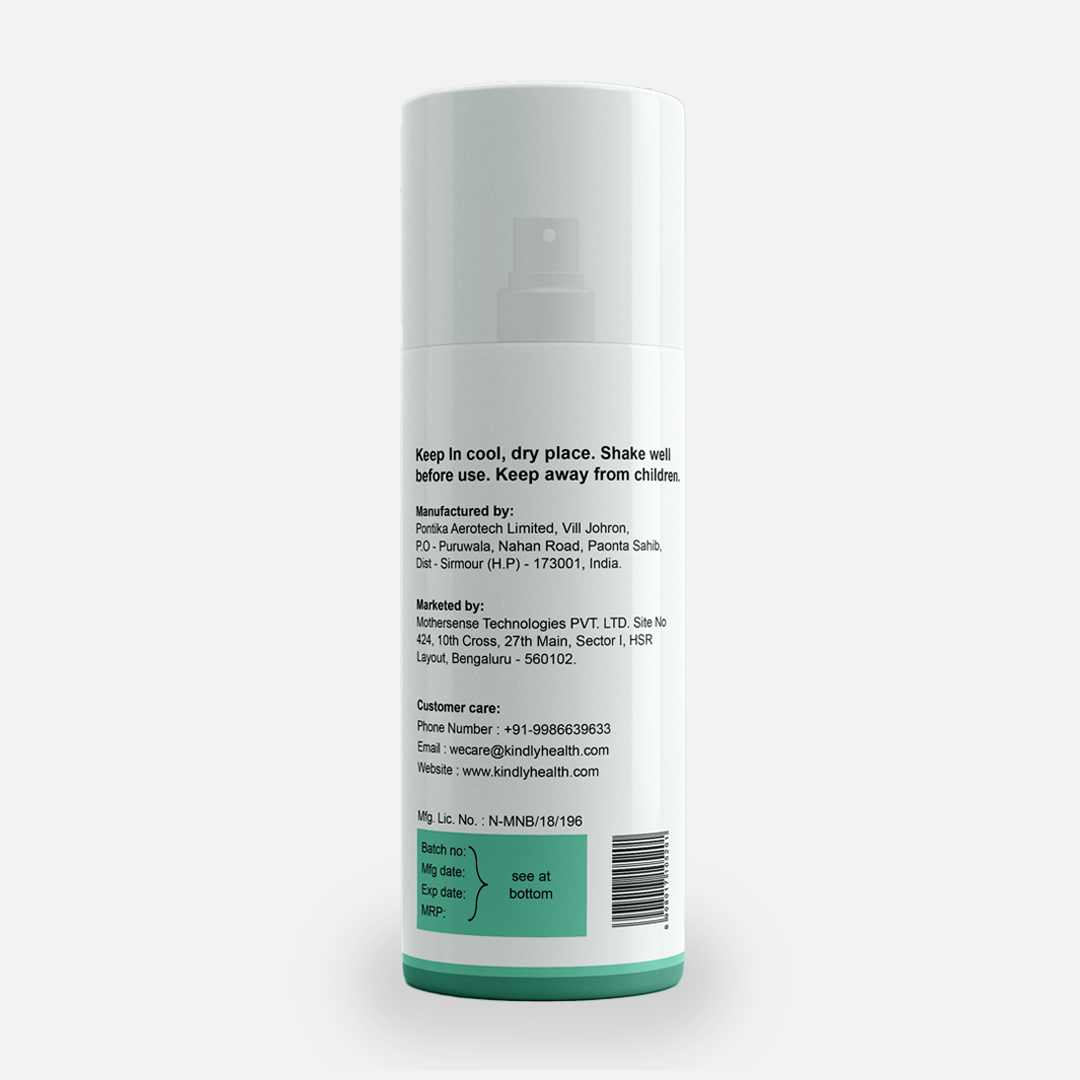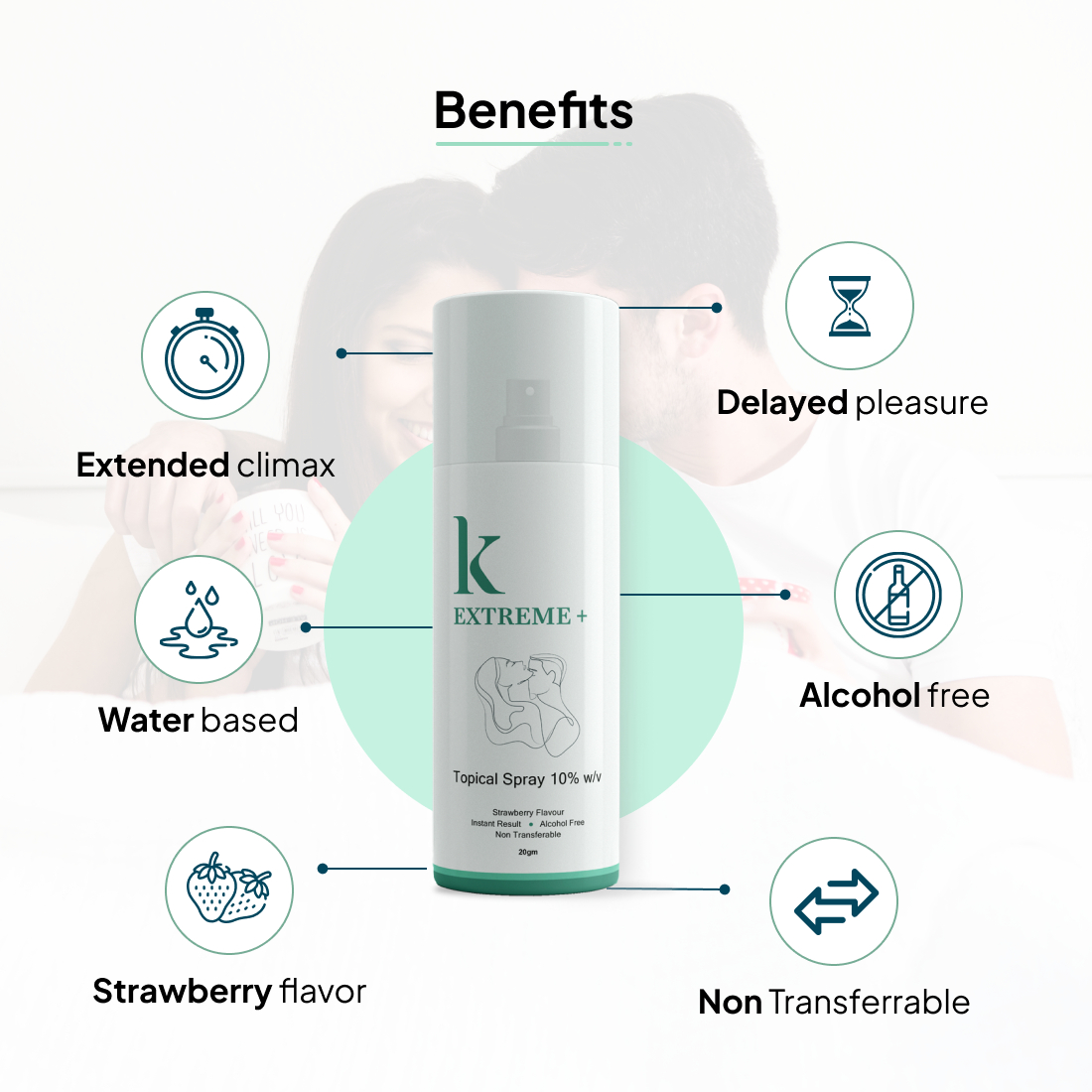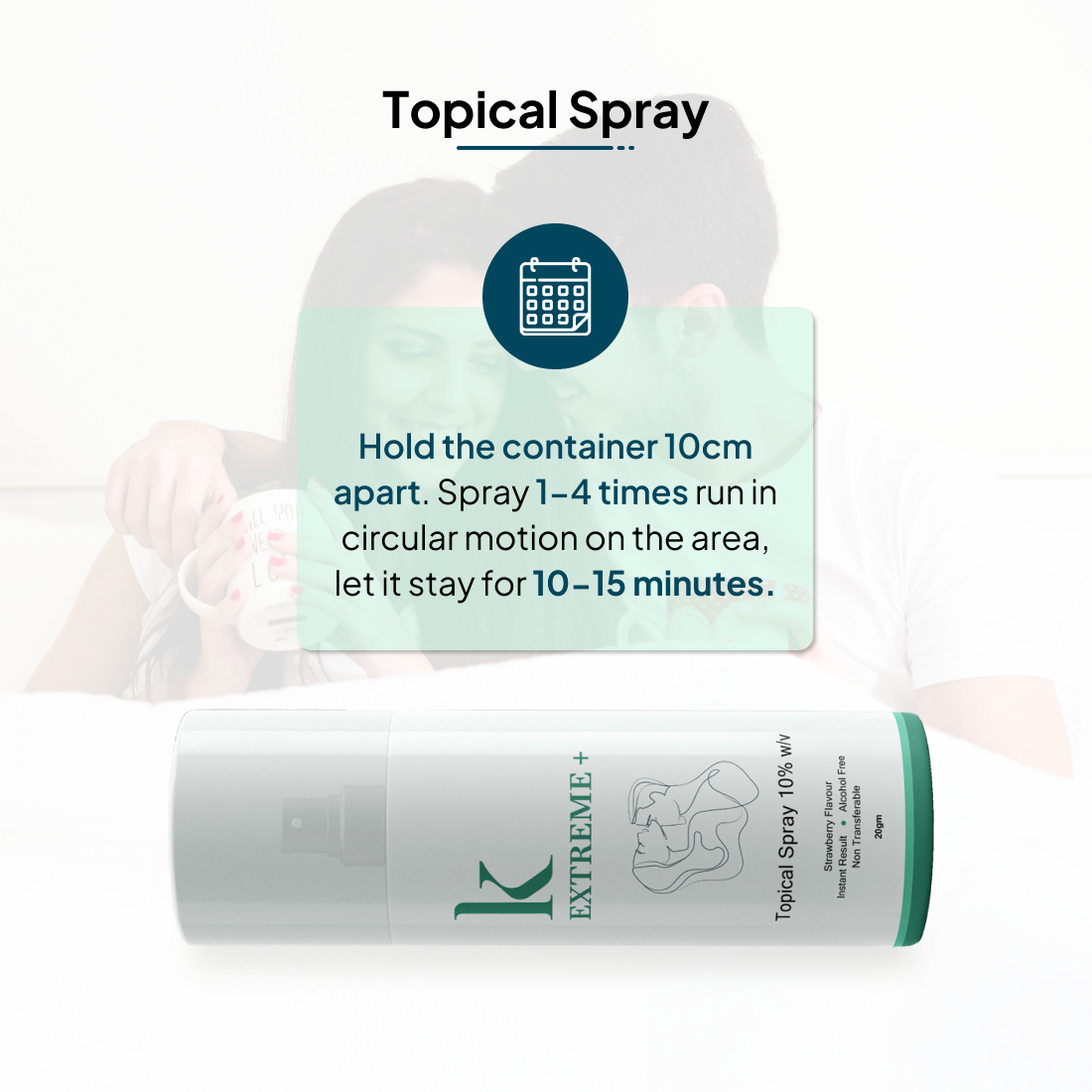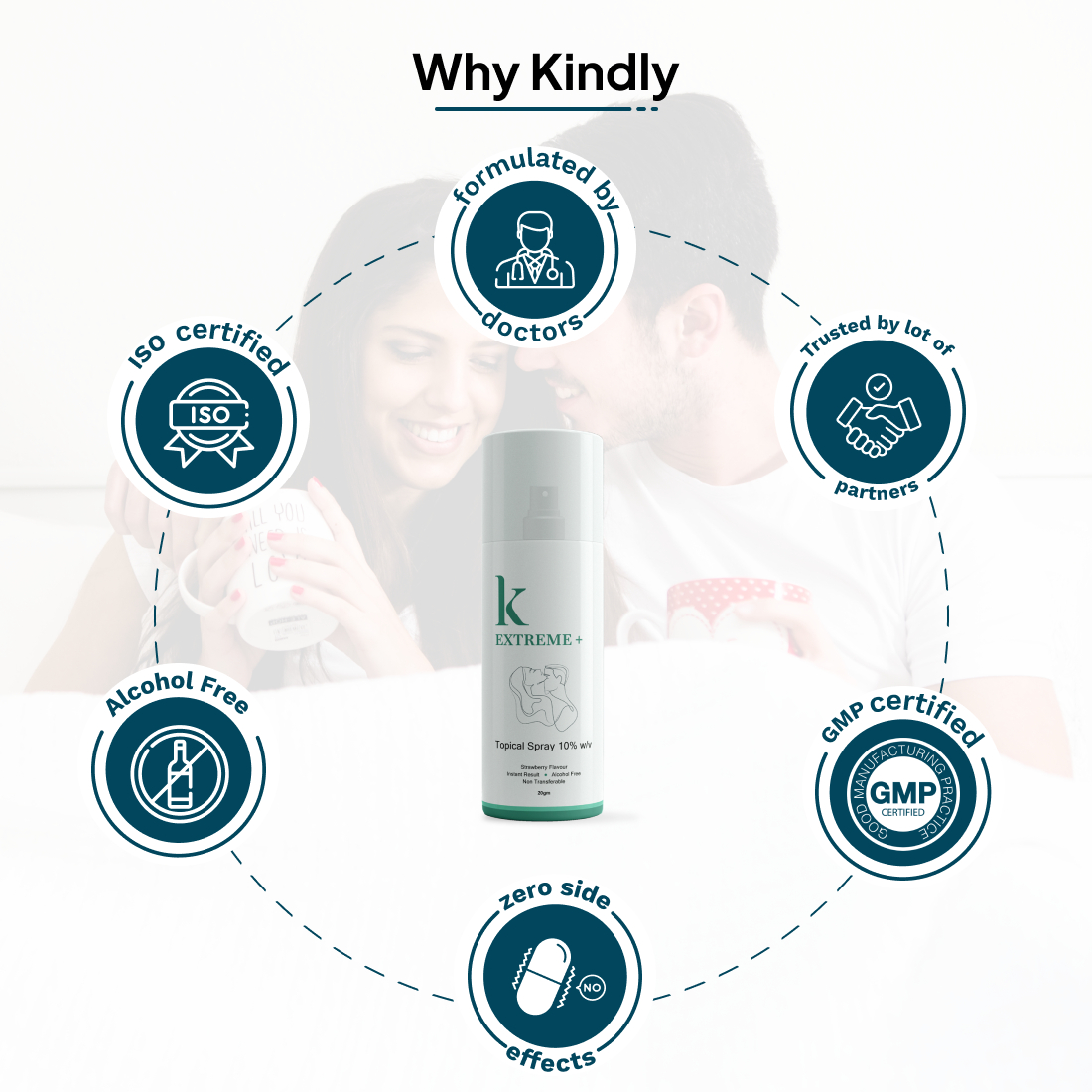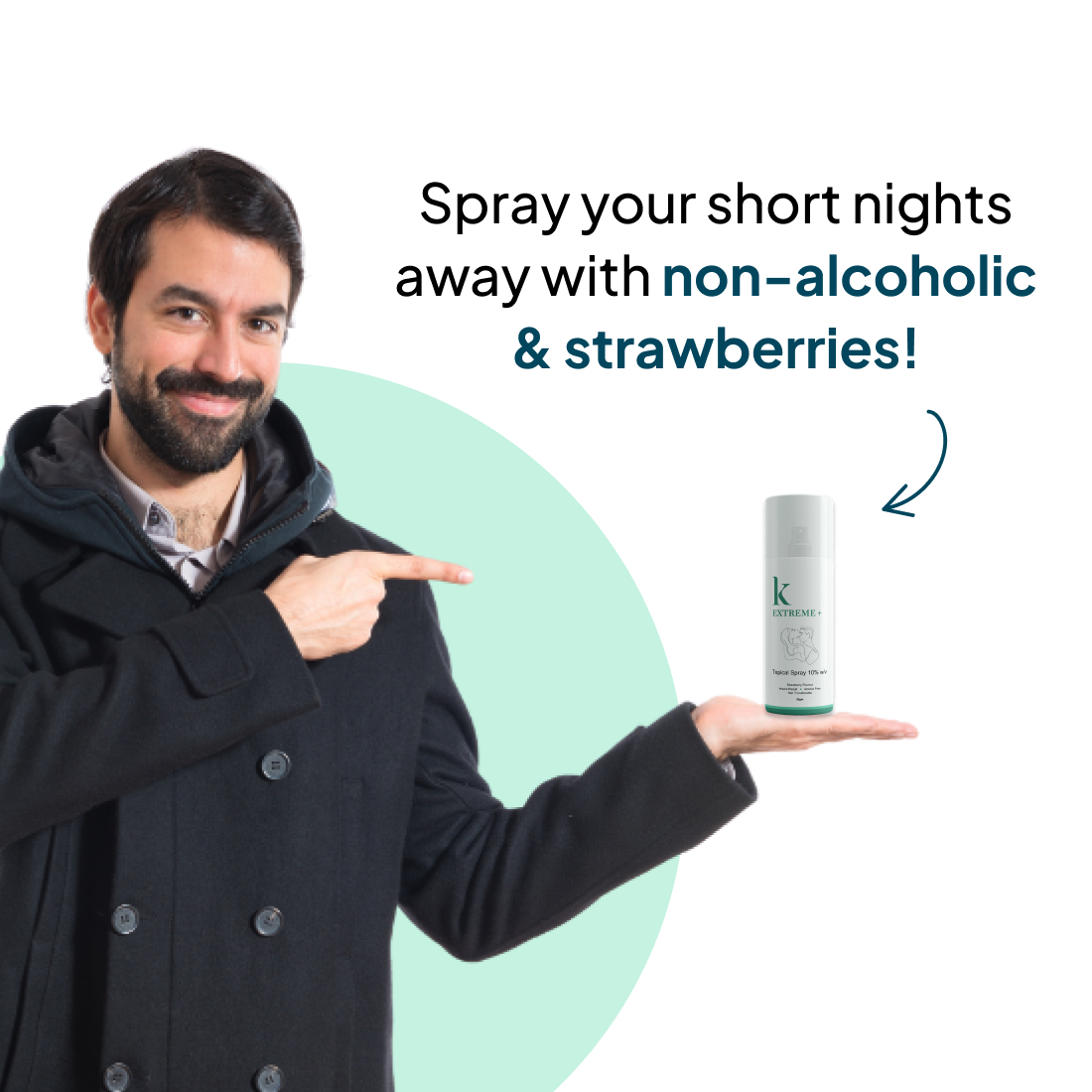 Read More
How to use
Hold the container 10cm apart. Spray 1-4 times run in circular motion on the area, let it stay for 10-15 minutes.
Features
Key Ingredients:
Lidocaine Topical Spray 10% w/v
Ingredients:
Lidocaine Topical Spray 10% w/v
kindcode
Confused about what's kind on, in and around your body? We're here to decode some key terms and what it means when a brand declares them! If a brand doesn't have at least one of these codes, they won't be listed on kindlife! Know more
:
kindcode
Cruelty Free

"Cruelty-Free" is a PETA provided certification to brands which do not conduct product tests on animals prior to sales. Considering the vulnerability of animals and their lack of ability to give consent doesn't make it ethical to test products meant for human use on them. Hence products that are natural or plant based could be cruelty free only if they have not been tested on animals.

Toxin Free

Toxin free products indicate that the ingredients used in it do not exist in amounts that are known or proven to be harmful and affect the consumer negatively. It does not always mean that there are no chemicals in it.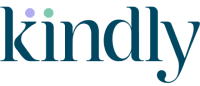 Kindly Health
Kindly health is revolutionizing sexual health Solutions are best when they are customised for your needs and they bring you the best of science by reinventing the wheel of personalized healthcare and well-being their reformed products cater to any and all female and male sexual health needs and
Shop the Brand