Details
Extracted in true traditional stone mills at temperatures under 50 deg C to preserve all the natural nutrients. Made from sun-dried, non-roasted seeds for the best flavour & aroma. Contains Zero Trans Fats (Bad LDL cholesterol). Rich in anti-inflammatory omega 9 fatty acids. Contains plant sterols which reduce cholesterol levels. Suitable for a wide range of cooking, from sauteing to deep frying.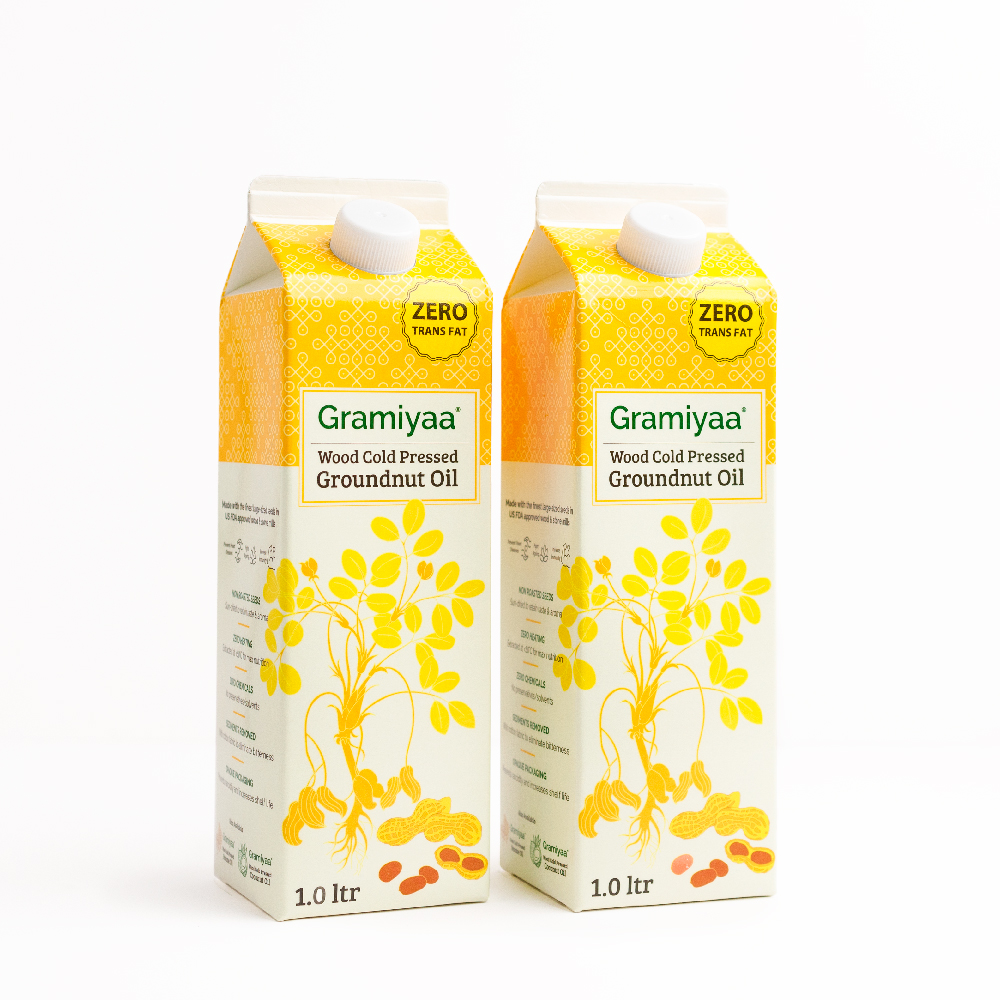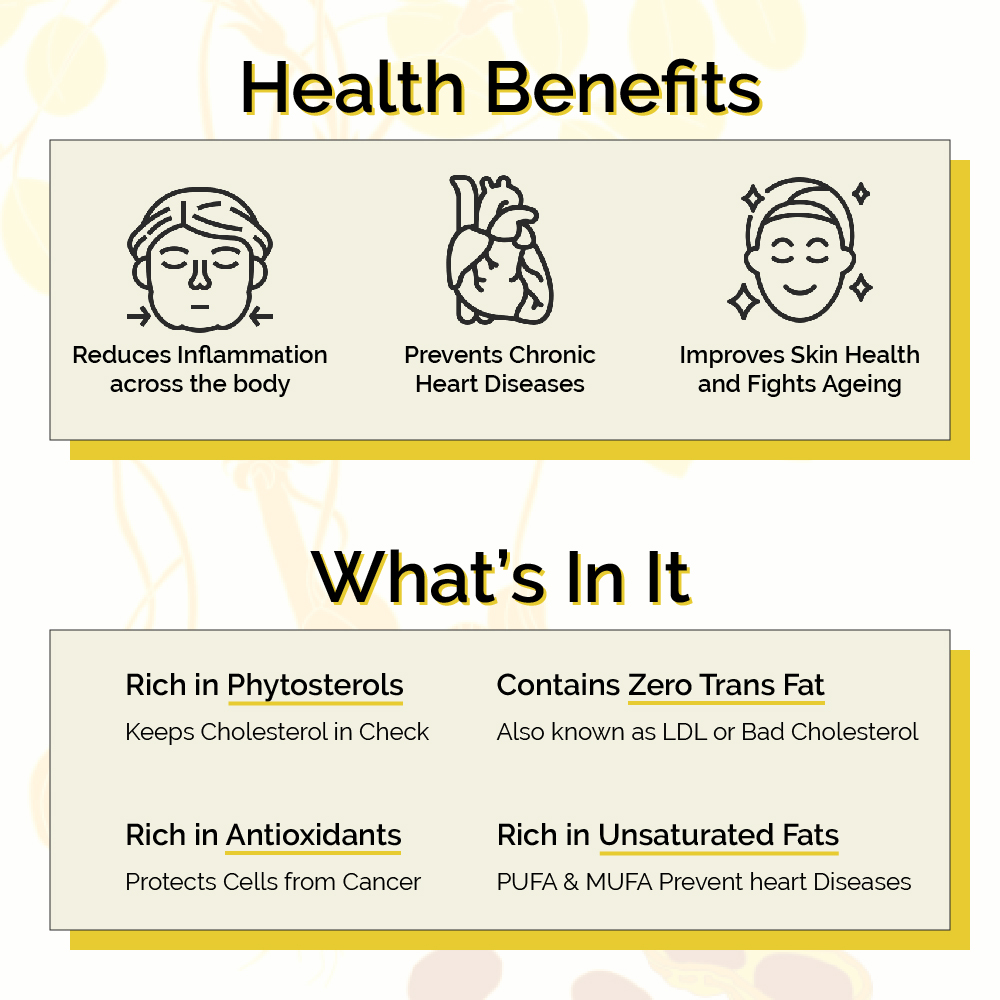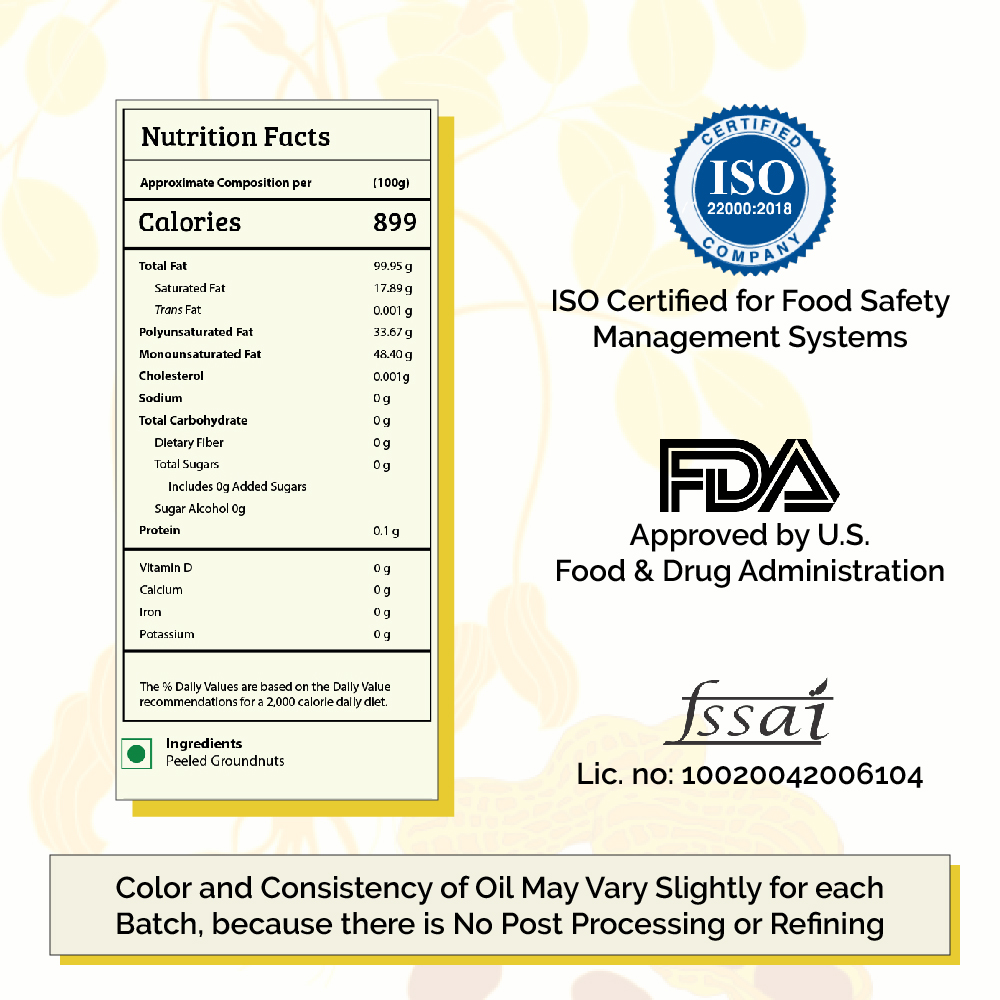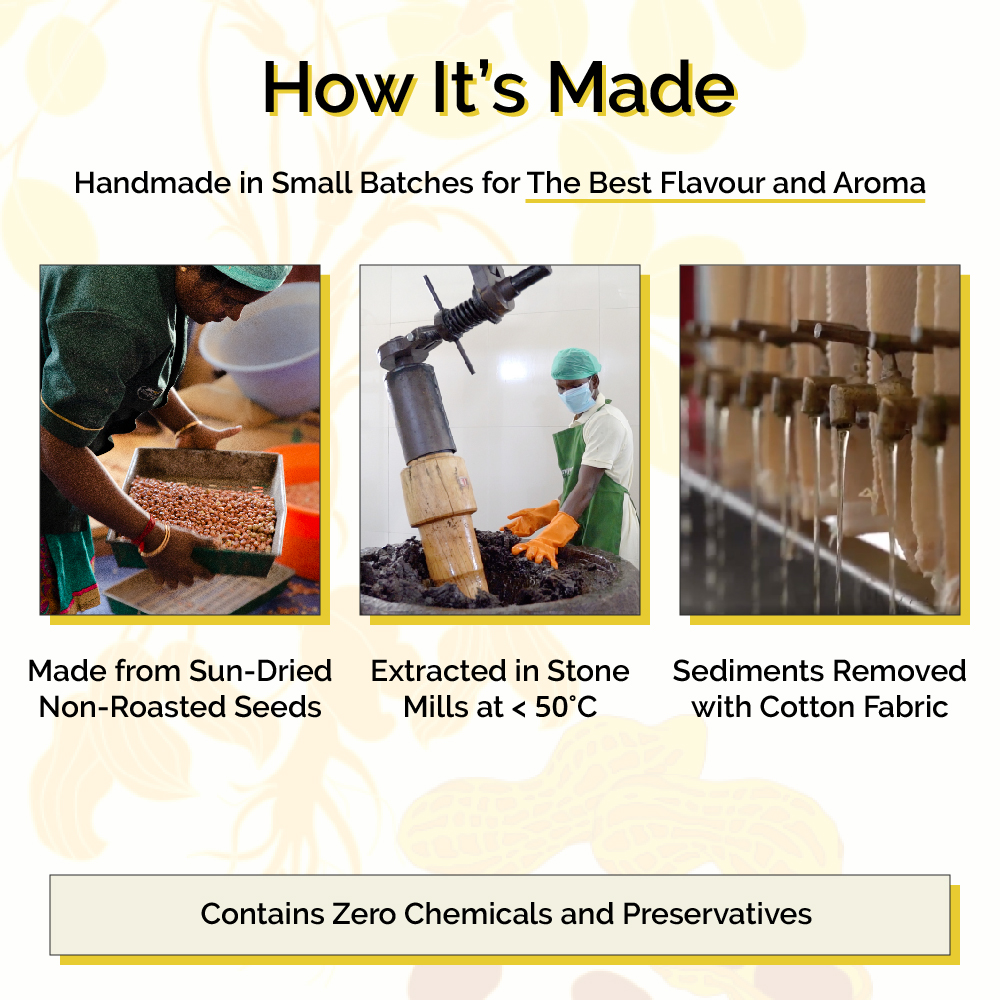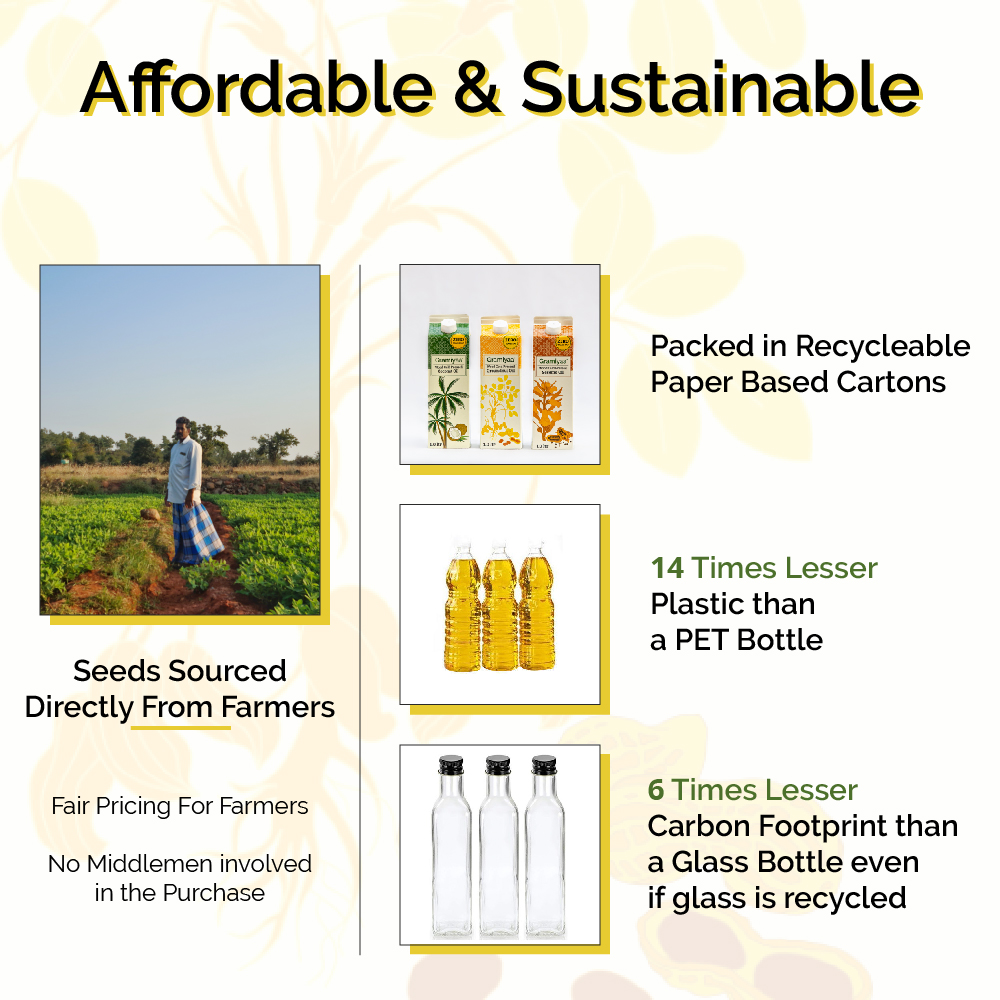 Read More
How to use
As per the required quantities
Features
Diet:
Gluten Free

Keto

Sugar Free
For Concerns:
Heart Health

Skin Health

Weight Management
kindcode
Confused about what's kind on, in and around your body? We're here to decode some key terms and what it means when a brand declares them! If a brand doesn't have at least one of these codes, they won't be listed on kindlife! Know more
:
kindcode
Cruelty Free

"Cruelty-Free" is a PETA provided certification to brands which do not conduct product tests on animals prior to sales. Considering the vulnerability of animals and their lack of ability to give consent doesn't make it ethical to test products meant for human use on them. Hence products that are natural or plant based could be cruelty free only if they have not been tested on animals.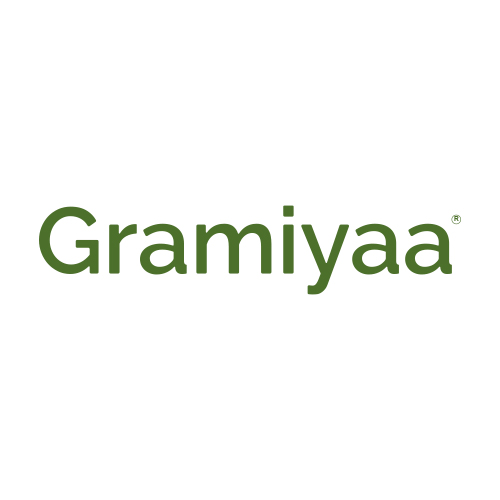 Gramiyaa
Gramiyaa oils are made from the finest quality food grade seeds sourced from farms in Southern India They take utmost care to preserve their true nutrition flavor and aroma Their products are toxin free cruelty free and eco conscious
Shop the Brand