Details
An all natural, water-based, pH balanced sexual lubricant that avoids any UTIs or yeast infections and makes sex more comfortable and pleasurable whic is dermatologically tested safe. Lube your V with our all natural, non-sticky and non-irritant water-based lubricant. Your lady parts deserve care. Our lube's pH is between a healthy 3.8 and 4.5.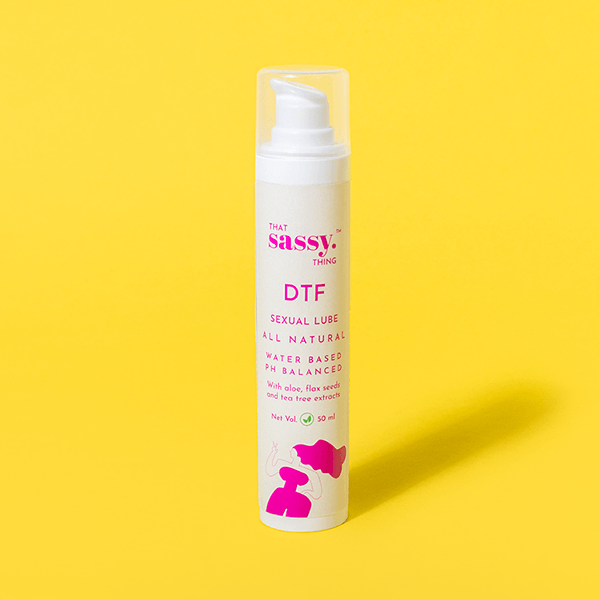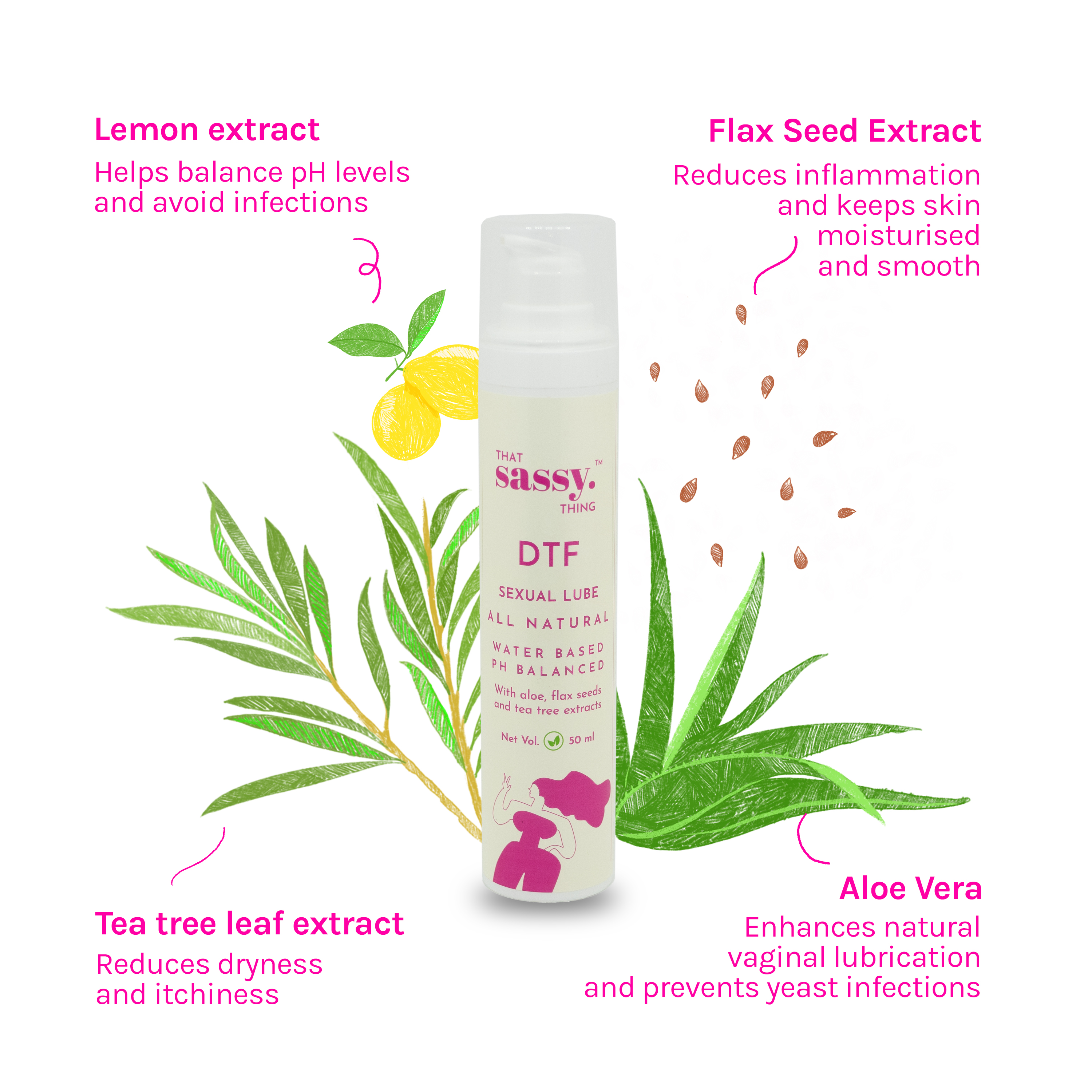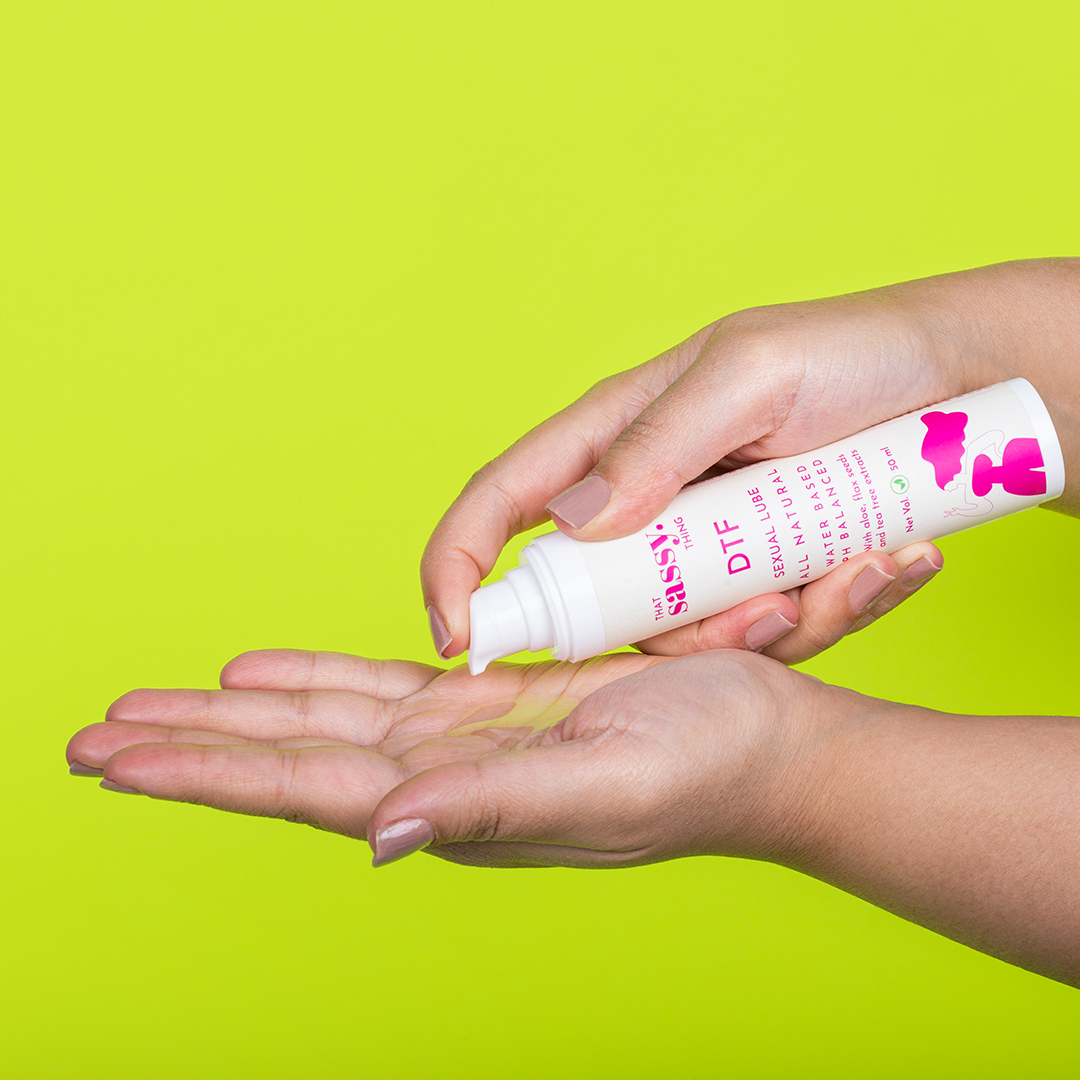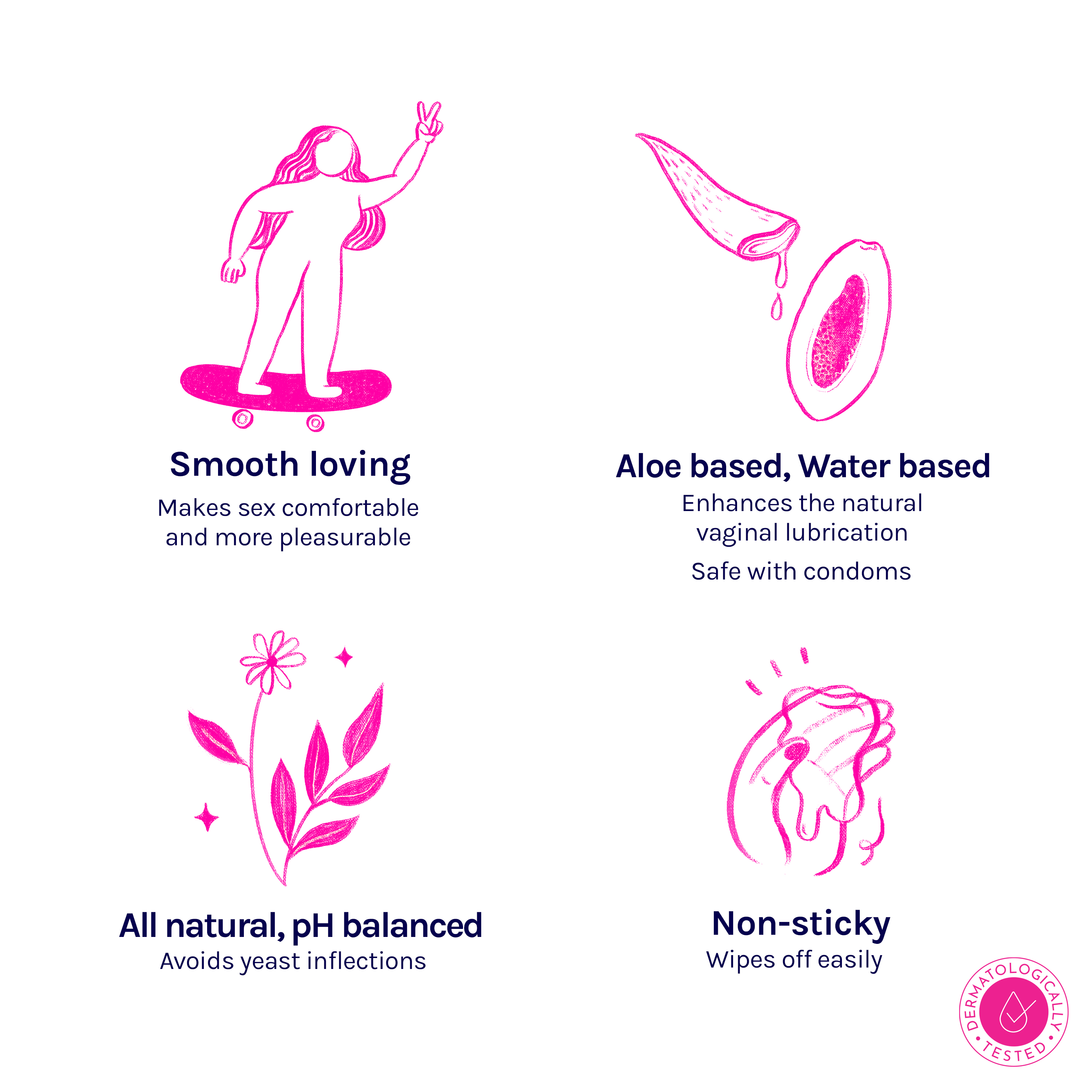 Read More
Features
For Concerns:
Sensitive Skin

Sexual Wellness

Uninary Track Health
Ingredients:
Aloe Vera, Flax Seed Extract, Tea Tree Extract, Lemon Extract.
kindcode
Confused about what's kind on, in and around your body? We're here to decode some key terms and what it means when a brand declares them! If a brand doesn't have at least one of these codes, they won't be listed on kindlife! Know more
:
kindcode
Toxin Free

Toxin free products indicate that the ingredients used in it do not exist in amounts that are known or proven to be harmful and affect the consumer negatively. It does not always mean that there are no chemicals in it.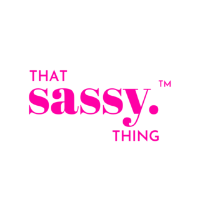 That Sassy Thing
Founded with a vision to normalise periods and all the tabooos related to sexual welless That Sassy Thing is a woman owned brand for the women of today that offers menstrual and sexual wellness products All the products are dermatologically tested chemical free and vagina friendly
Shop the Brand