Details
Perfora Electric Toothbrush is thoughtfully designed to elevate the everyday brushing experience. It comes with a built in 2 minute timer and 30 second pulse guide which ensures that you brush consistently for 30 seconds in each of the 4 quadrants inside your mouth. The toothbrush is light weight and is the ideal size that your toothbrush should be. It comes with 2 modes - Clean (24000 strokes/min) & Massage (18000 strokes/min) - to suit gums & teeth of all types. The sonic vibrations ensure efficient removal of debris while brushing and the super soft smart bristles give your teeth a gentle clean while also indicating by colour change when it is time to change. The truthbrush has one of the longest lasting battery life with one AAA battery lasting 90 days on a usage of 2 mins twice everyday. It also comes with a 1 year warranty and is FDA & ROHS certified. Please refer to the manual inside the package for detailed instructions on usage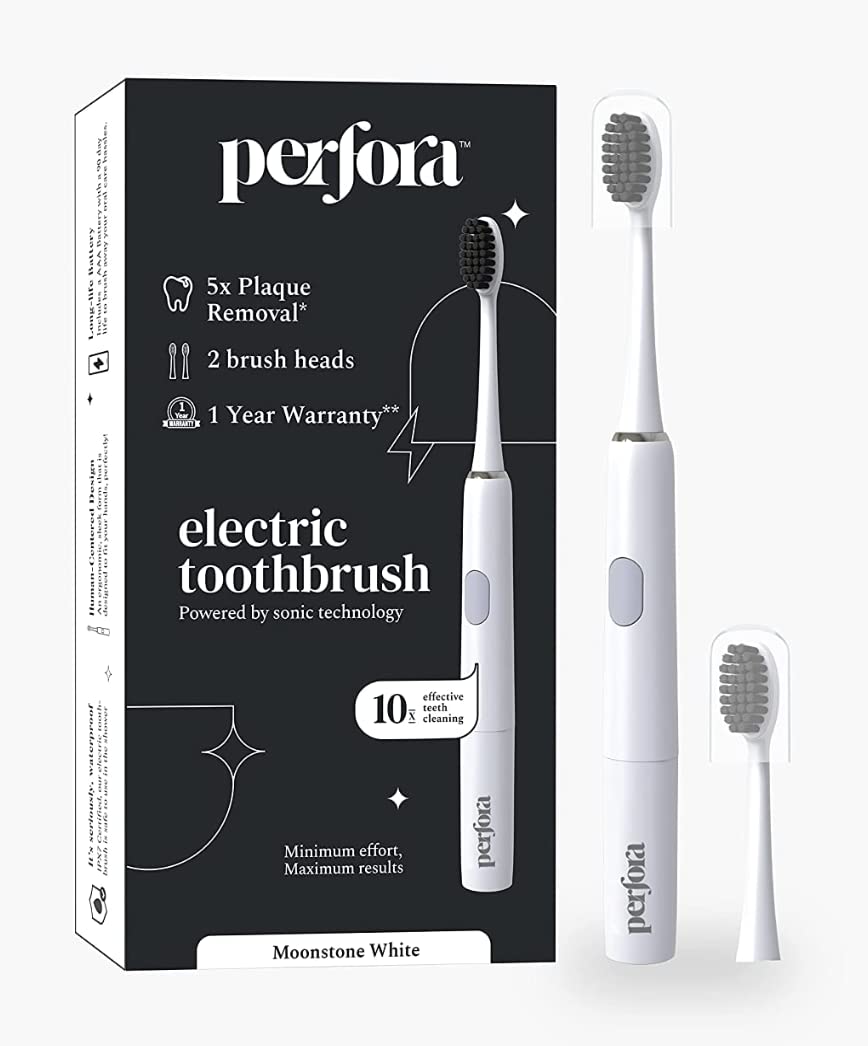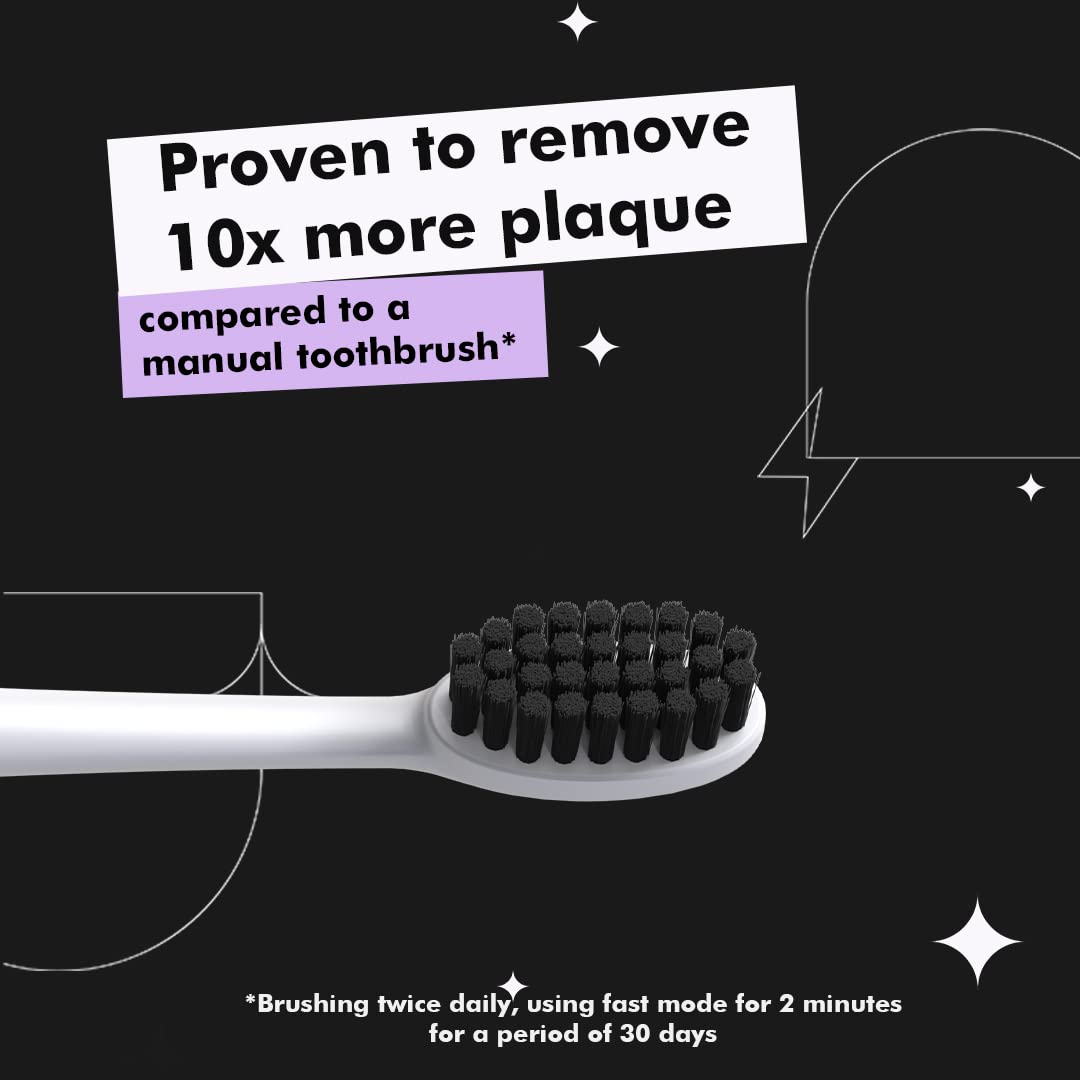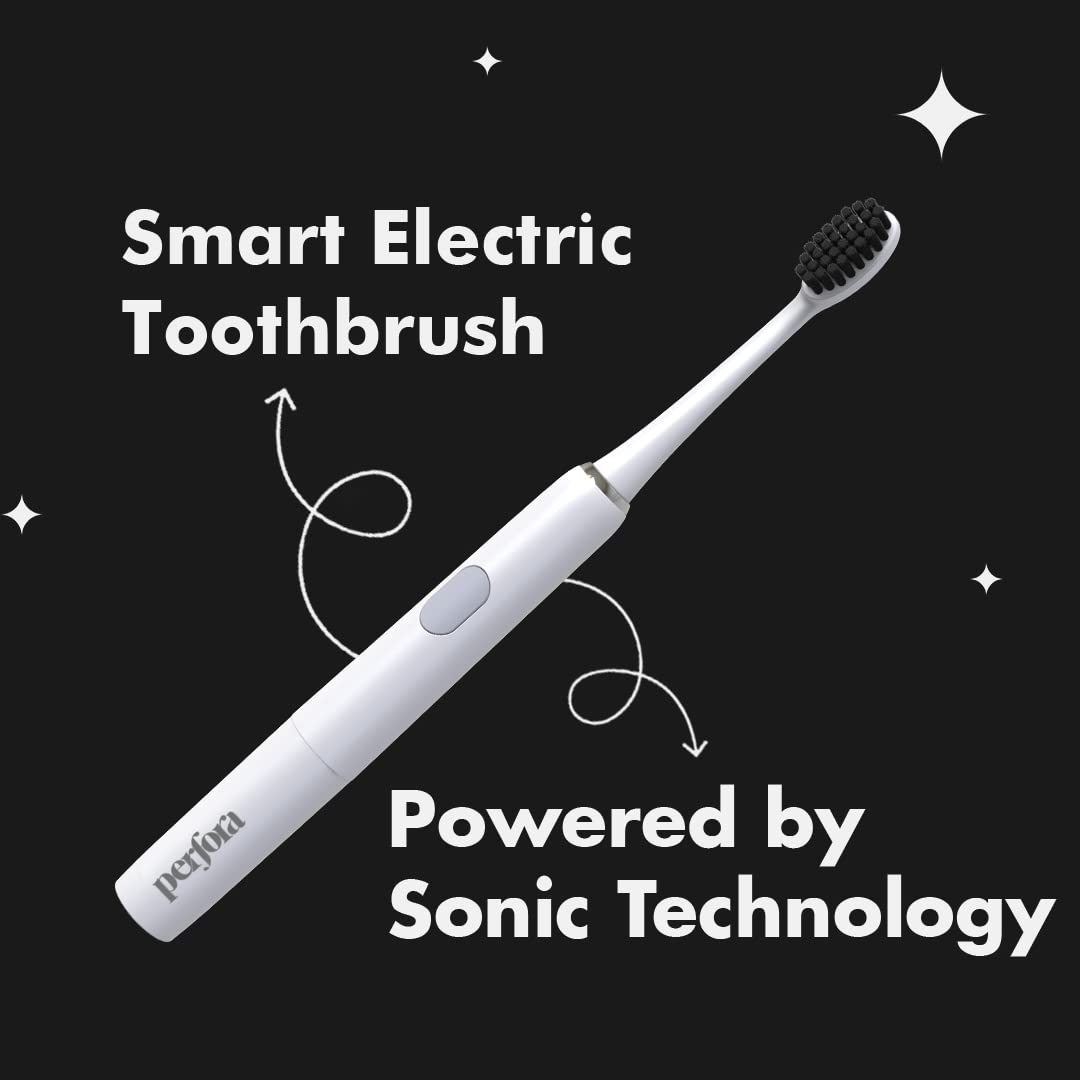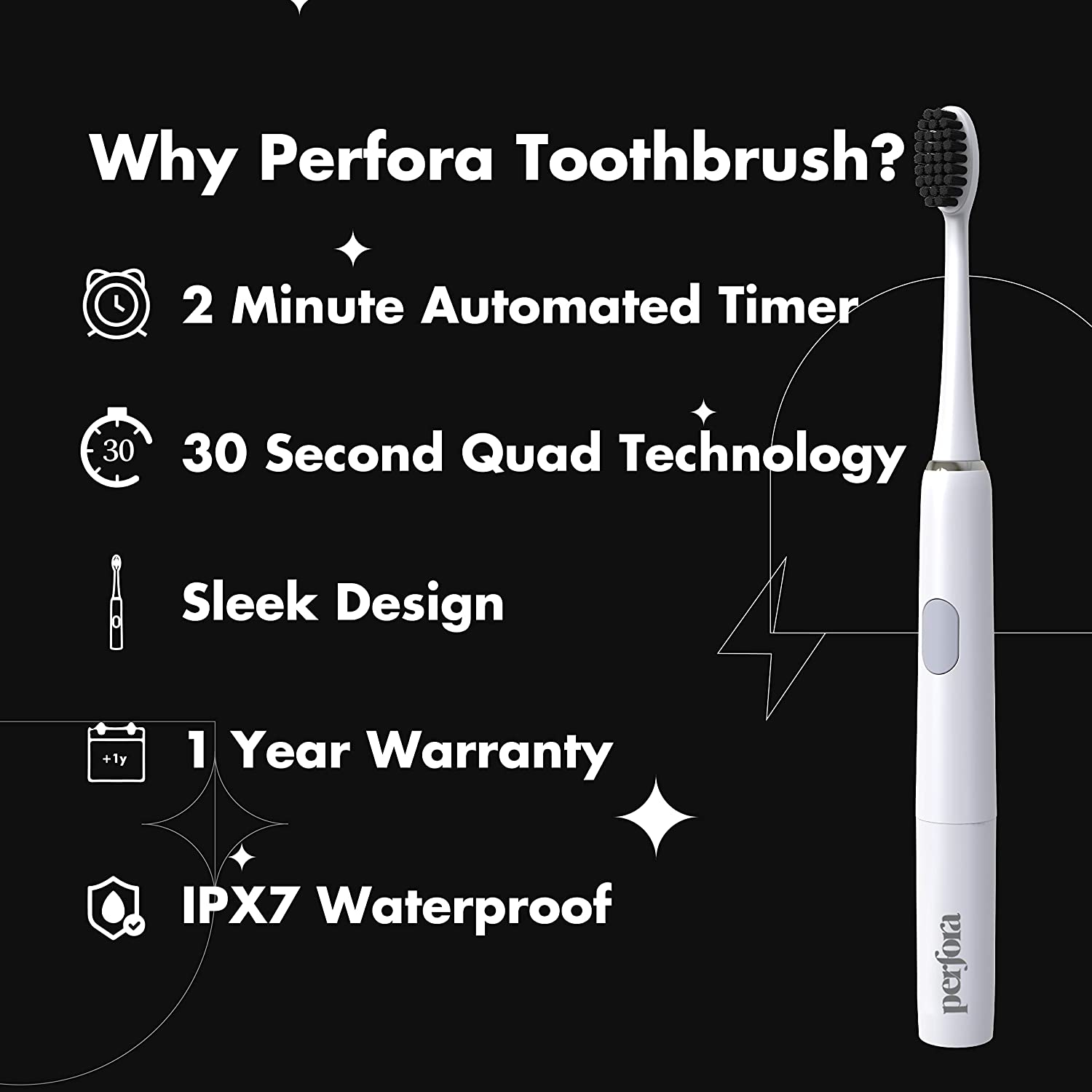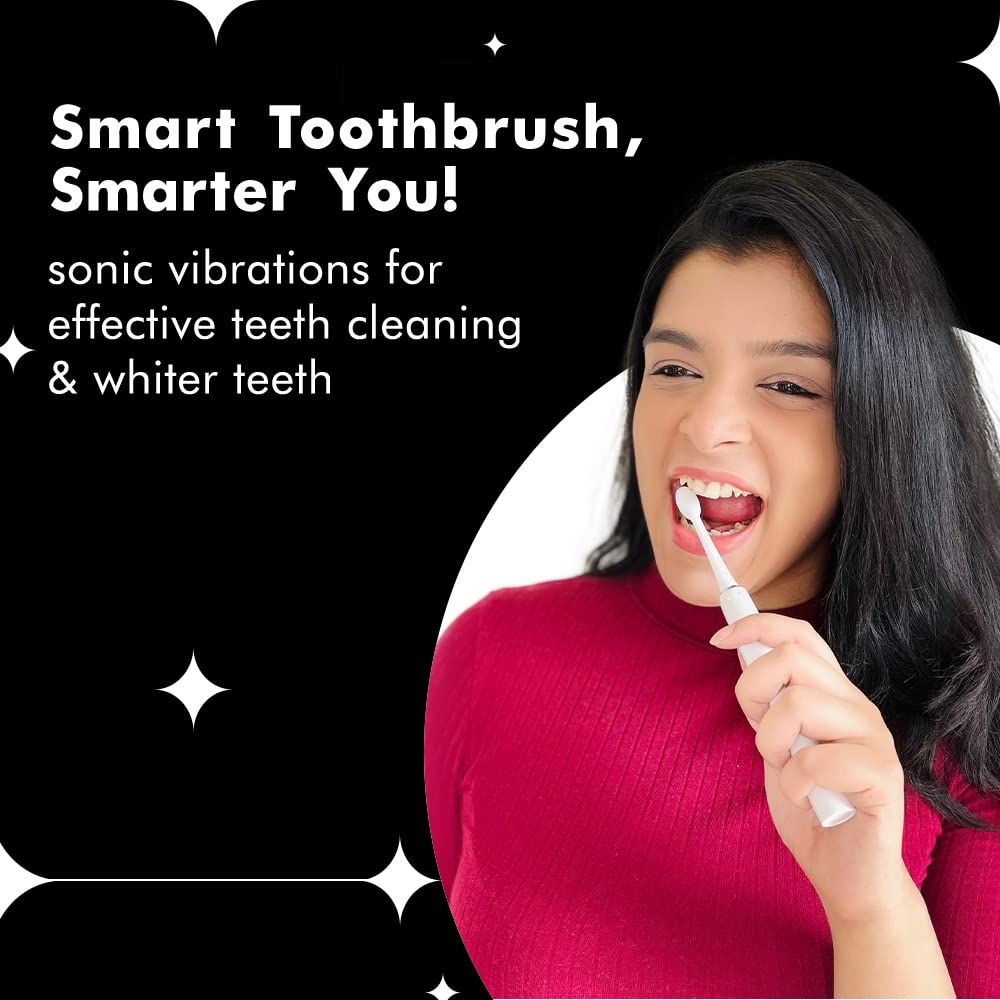 Read More
How to use
1. Place the AAA battery in the handle. 2. Adjust the brush head as per directions on the box 3. Apply a pea sized portion of toothpaste and brush softly with the 2 min smart timer.
Features
For Concerns:
Gum Problem

Teeth Whitening
Ingredients:
1 Brush Handle + 2 Brush Heads + 1 AAA battery
kindcode
Confused about what's kind on, in and around your body? We're here to decode some key terms and what it means when a brand declares them! If a brand doesn't have at least one of these codes, they won't be listed on kindlife! Know more
:
kindcode
Cruelty Free

"Cruelty-Free" is a PETA provided certification to brands which do not conduct product tests on animals prior to sales. Considering the vulnerability of animals and their lack of ability to give consent doesn't make it ethical to test products meant for human use on them. Hence products that are natural or plant based could be cruelty free only if they have not been tested on animals.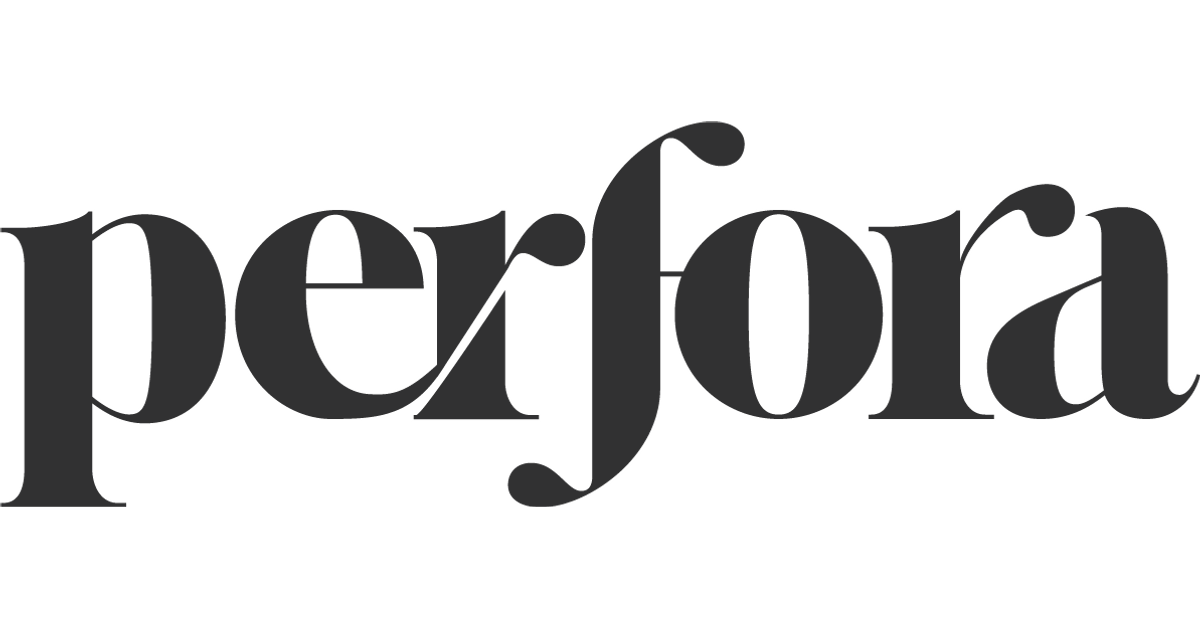 Perfora
Perfora is an innovative oral care brand with products that will make oral care easy inviting and enjoyable! It is a practical promising and precisely developed solution that will improve your daily oral hygiene routine They collaborated with experts to develop effective and safe solutions that
Shop the Brand