Details
Mancode soap has some amazing ingredients to make you feel fresh throughout the day. With excellent skin care ingredients, this soap moisturizes your skin and soothes itchiness, redness, and irritation. With the right moisturization, you can prevent dry skin issues and further avoid rashes and itchiness.
Mancode soap also features ingredients that has anti-inflammatory properties to soothe your skin gently. Also, it contains natural compounds that treat acne and make sure you never have to see them again.
It consists of green french clay that dries up the excess sebum in your skin. If you are not aware, excess sebum can sometimes lead to acne and blemishes on your skin. So, if the mancode refreshing cool soap is taking care of it, you have one less thing to worry about in your grooming routine.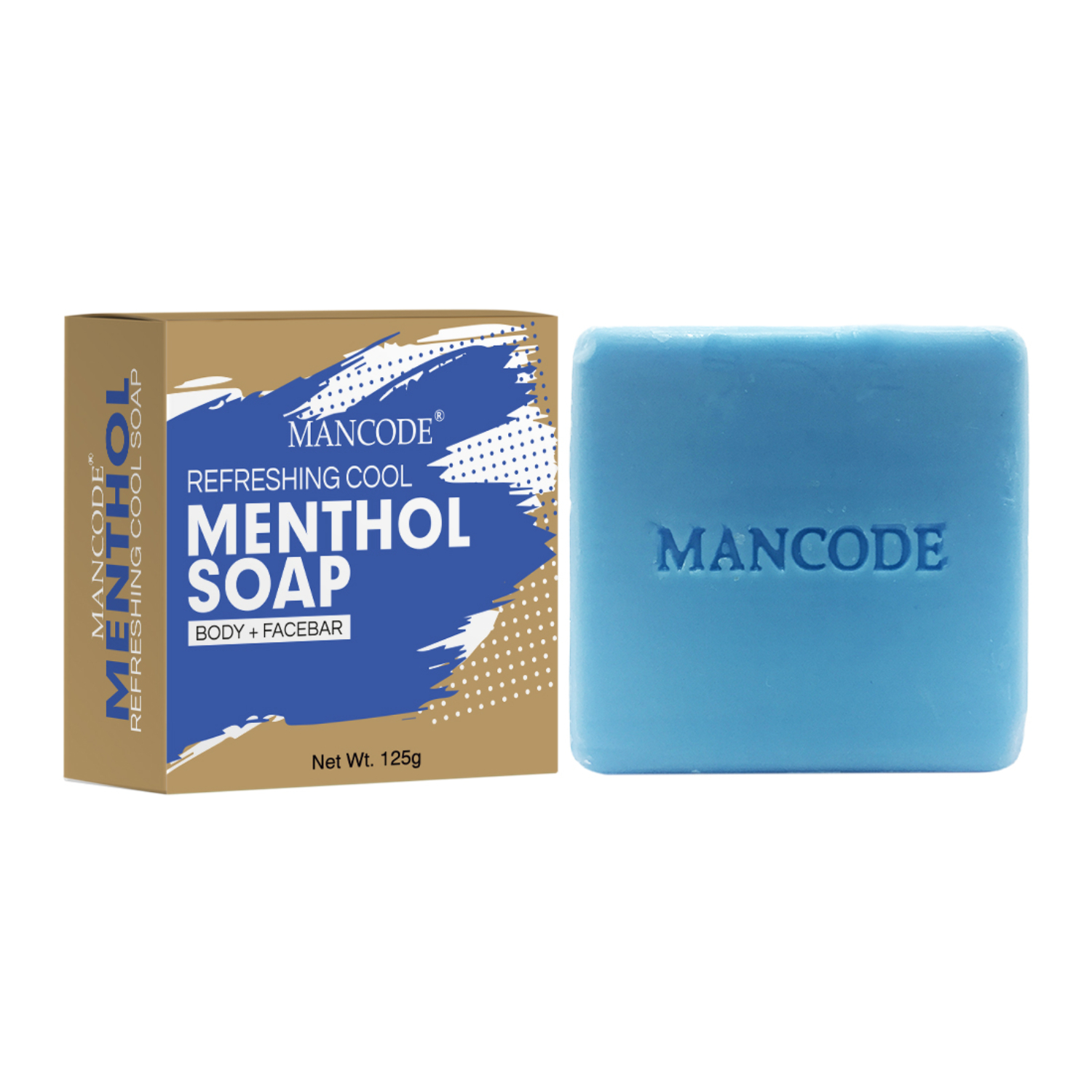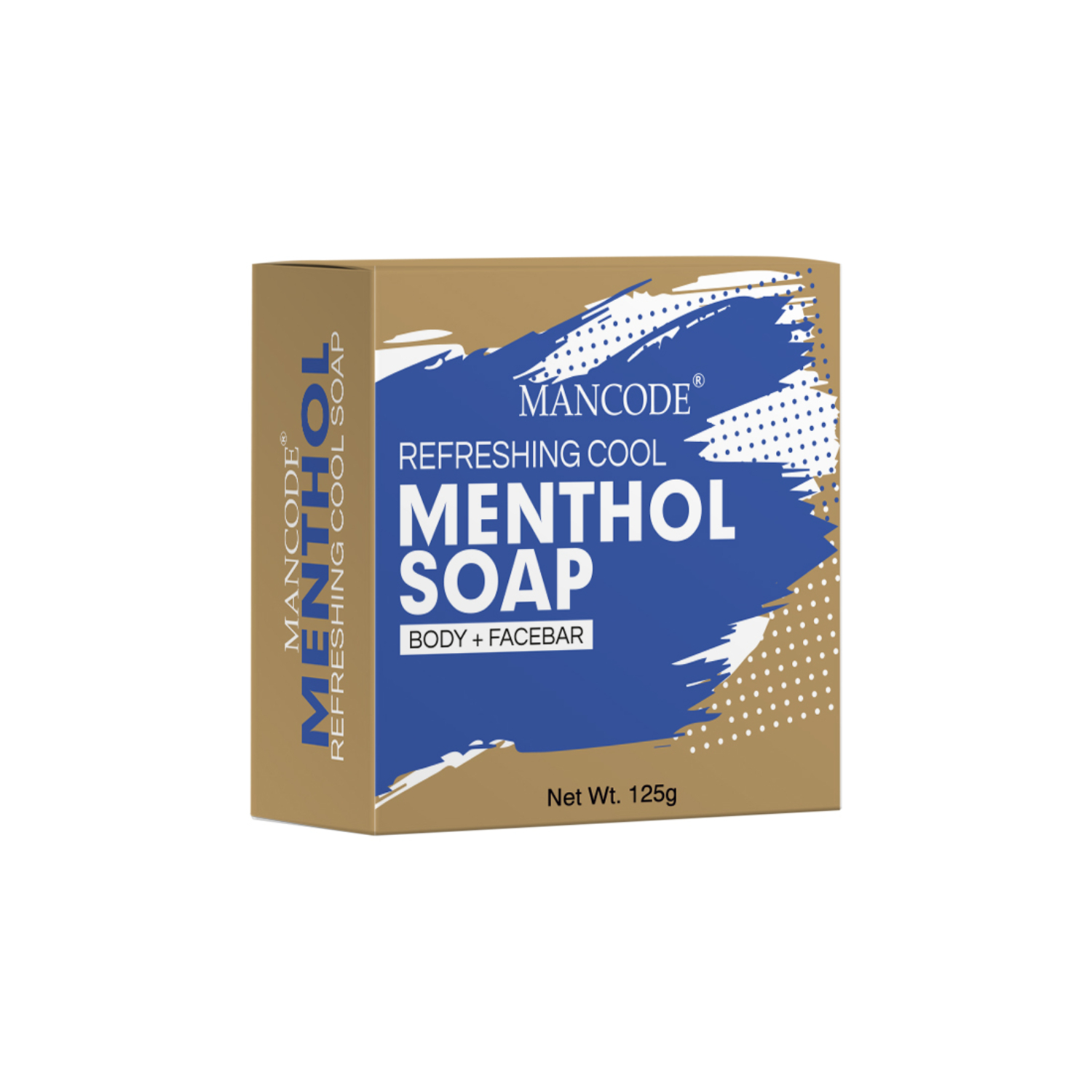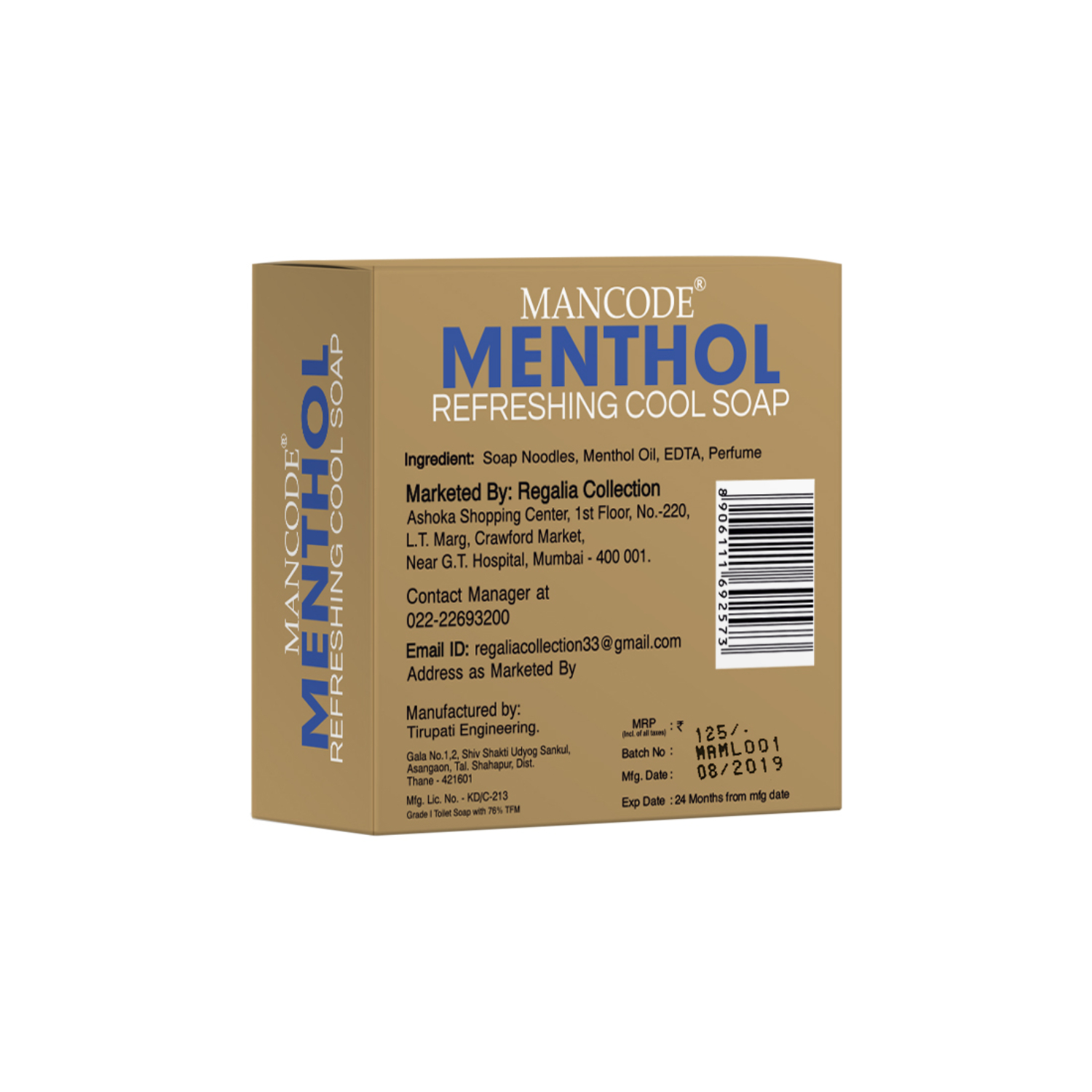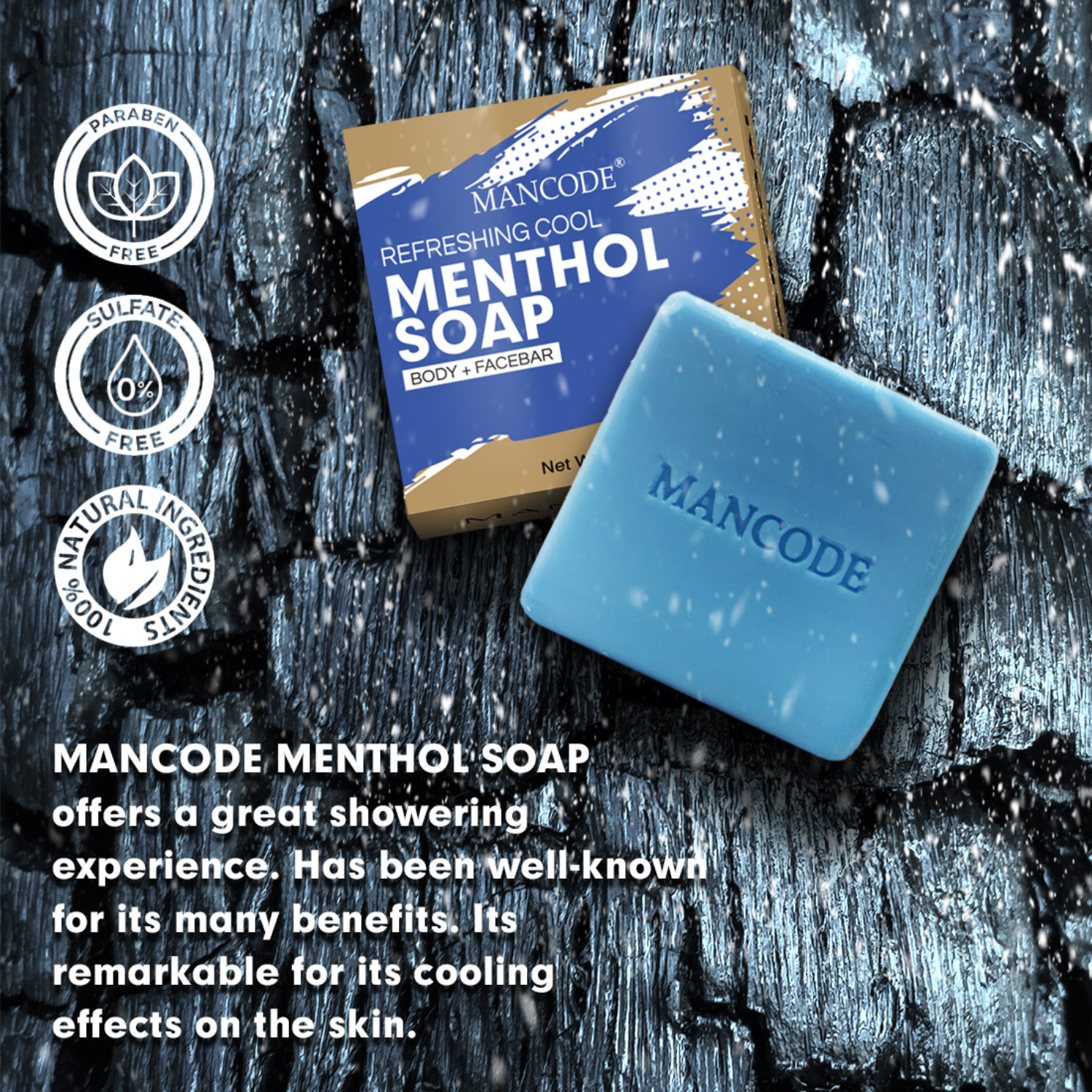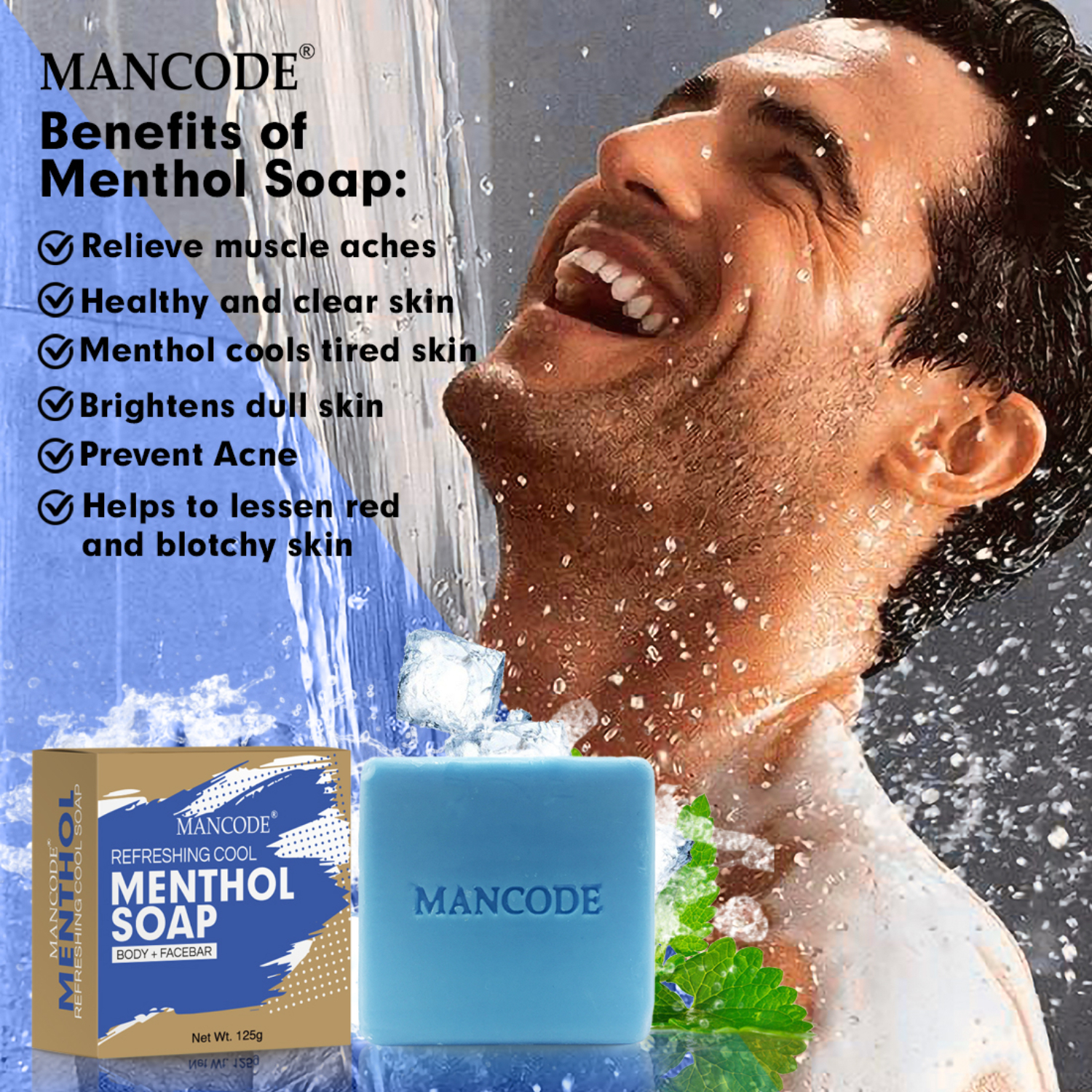 Read More
How to use
Wet the soap, lather it between your hands, apply the lather to your skin, and rinse thoroughly with water.
Features
Key Ingredients:
EDTA

Menthol Oil

Soap Noodles
For Concerns:
Dull Skin

Skin Acne & Pimples
Ingredients:
Soap noodles, Menthol oil, EDTA and perfume.
kindcode
Confused about what's kind on, in and around your body? We're here to decode some key terms and what it means when a brand declares them! If a brand doesn't have at least one of these codes, they won't be listed on kindlife! Know more
:
Additional Information
Expiry or Best Before:
24
months after manufacture date
kindcode
Cruelty Free

"Cruelty-Free" is a PETA provided certification to brands which do not conduct product tests on animals prior to sales. Considering the vulnerability of animals and their lack of ability to give consent doesn't make it ethical to test products meant for human use on them. Hence products that are natural or plant based could be cruelty free only if they have not been tested on animals.

Toxin Free

Toxin free products indicate that the ingredients used in it do not exist in amounts that are known or proven to be harmful and affect the consumer negatively. It does not always mean that there are no chemicals in it.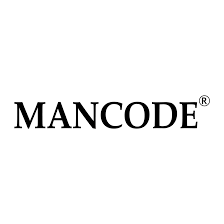 Mancode
Mancode is a brand specially made to cater to the complete need of a man They deliver all the grooming essentials for men which are completely chemical-free made with natural ingredients and safe to use Their motive is to provide the best in class and premium products so that every man can groom
Shop the Brand