Details
This 0% Aluminium deodorant is made with Sensidin, Isopropyl Myristate, plant-based alcohol, no sulphate and no harmful chemicals. It helps reduce unpleasant odour, prevents pore-clogging, and keeps your underarms soft and smooth. It has a dark, woody, musky smelling.
What makes it kind?

0% Aluminium: Aluminium clogs our pores, and this produces some unwanted side effects on our bodies. Aluminium stops the sweat, and when you prevent your body from sweating, you're withholding the many necessary sweating benefits from it as well.
No nasty toxins: No harmful chemicals or nasties such as Triclosan which may irritate your skin. Packed with Sensidin which reduces unpleasant odour and plant-based alcohol, it's safe for the skin and environment.
Suitable for your skin: Isopropyl Myristate or IPM has hydrating and moisturising properties. The unique formulation keeps your underarms soft & smooth and suitable for daily use.
Long-lasting: Lasts up to 48 hours.
Smells great: This ocean-smelling fragrance is straight from France and IFRA compliant.
Not sticky or icky: Suits all skin types with a light texture.
Cruelty-free & Sulphate-free.
Good Manufacturing Practices compliant.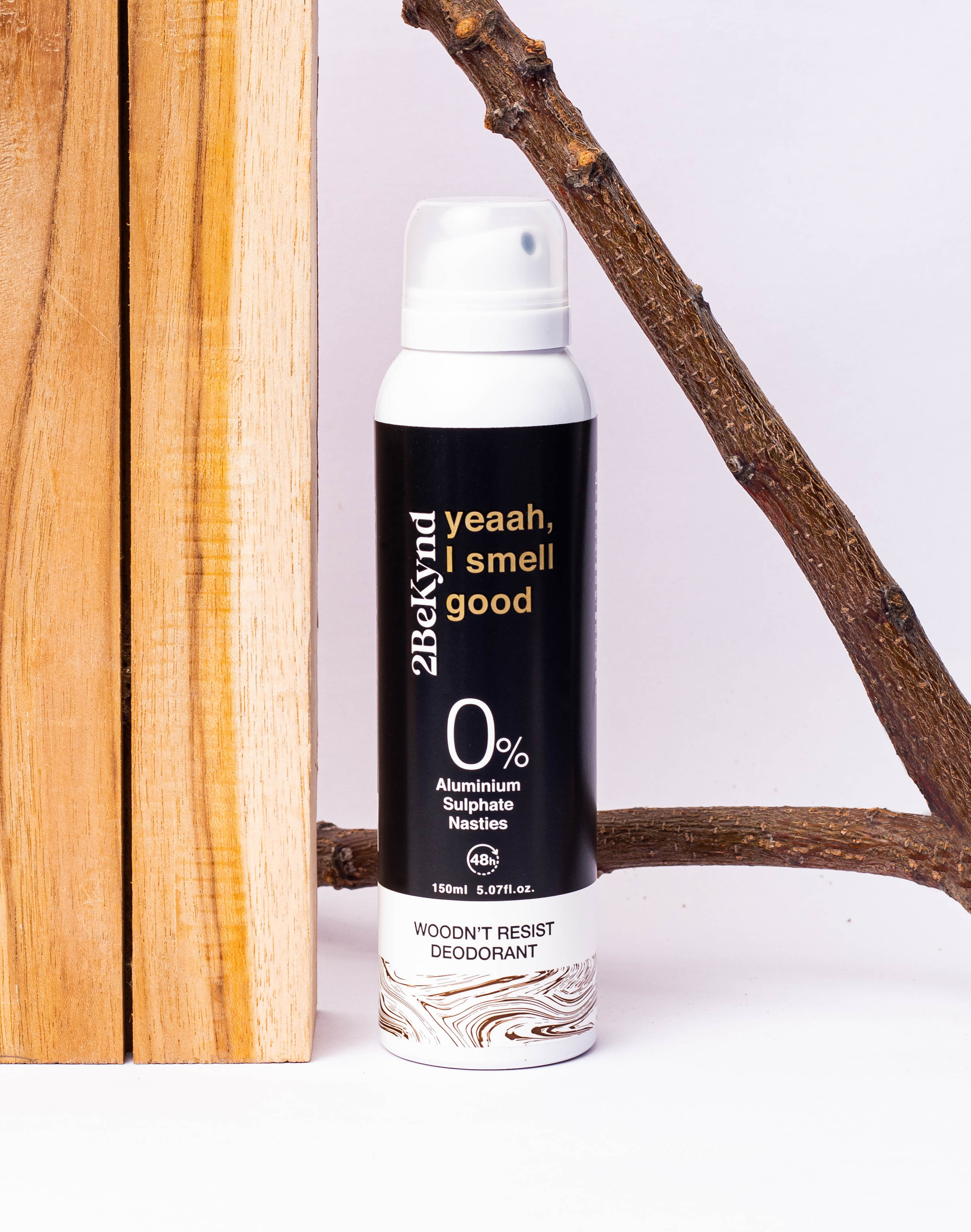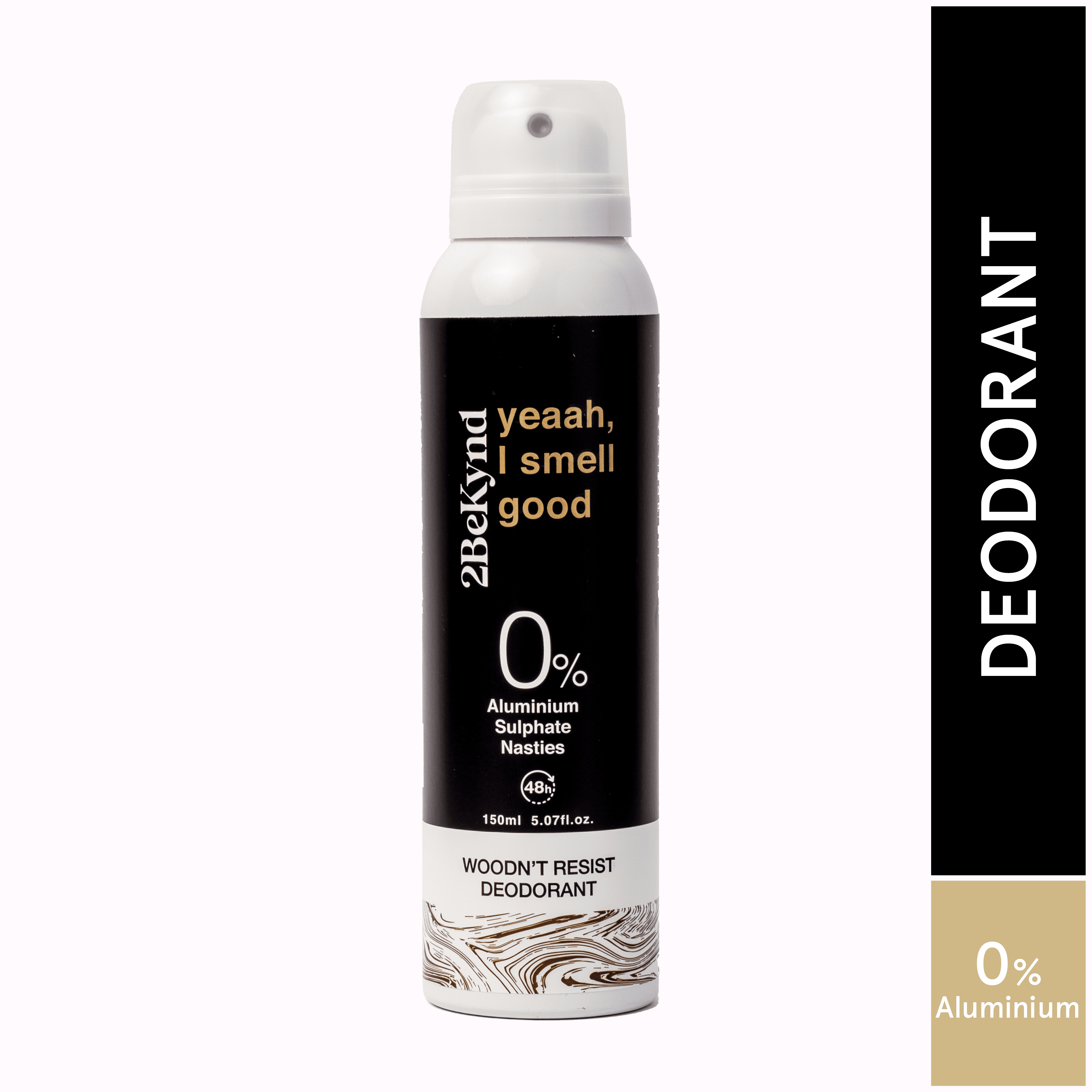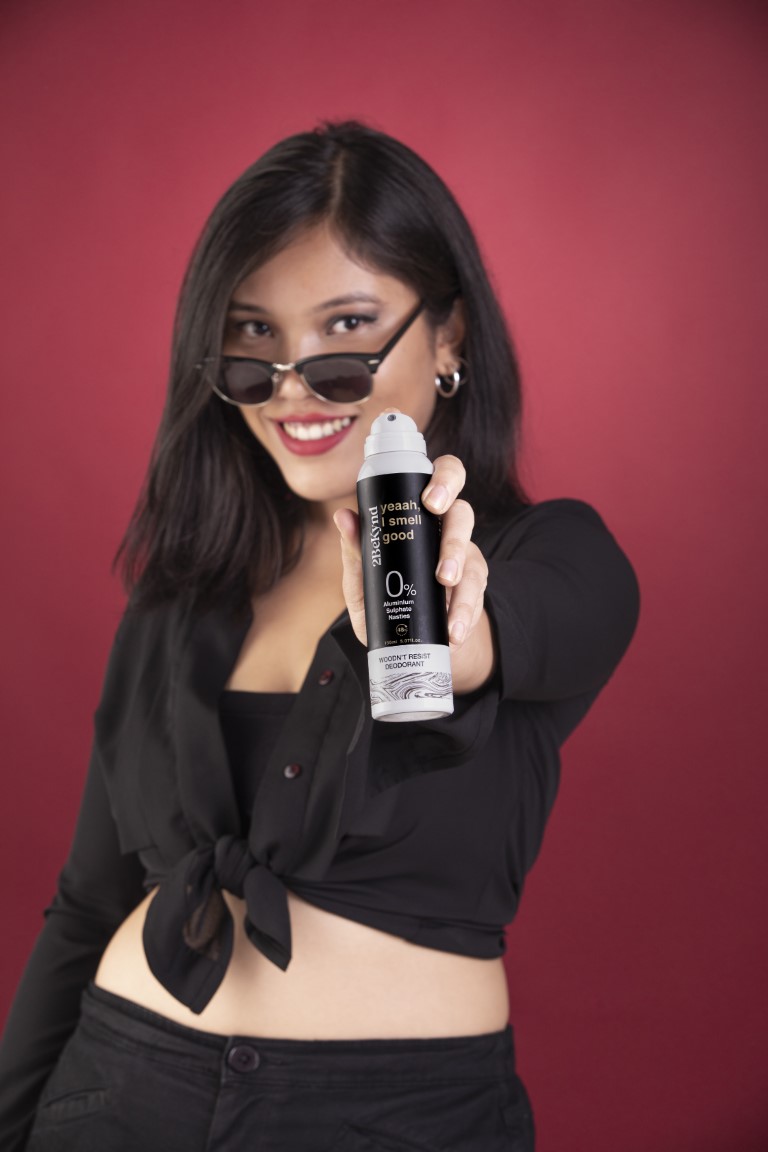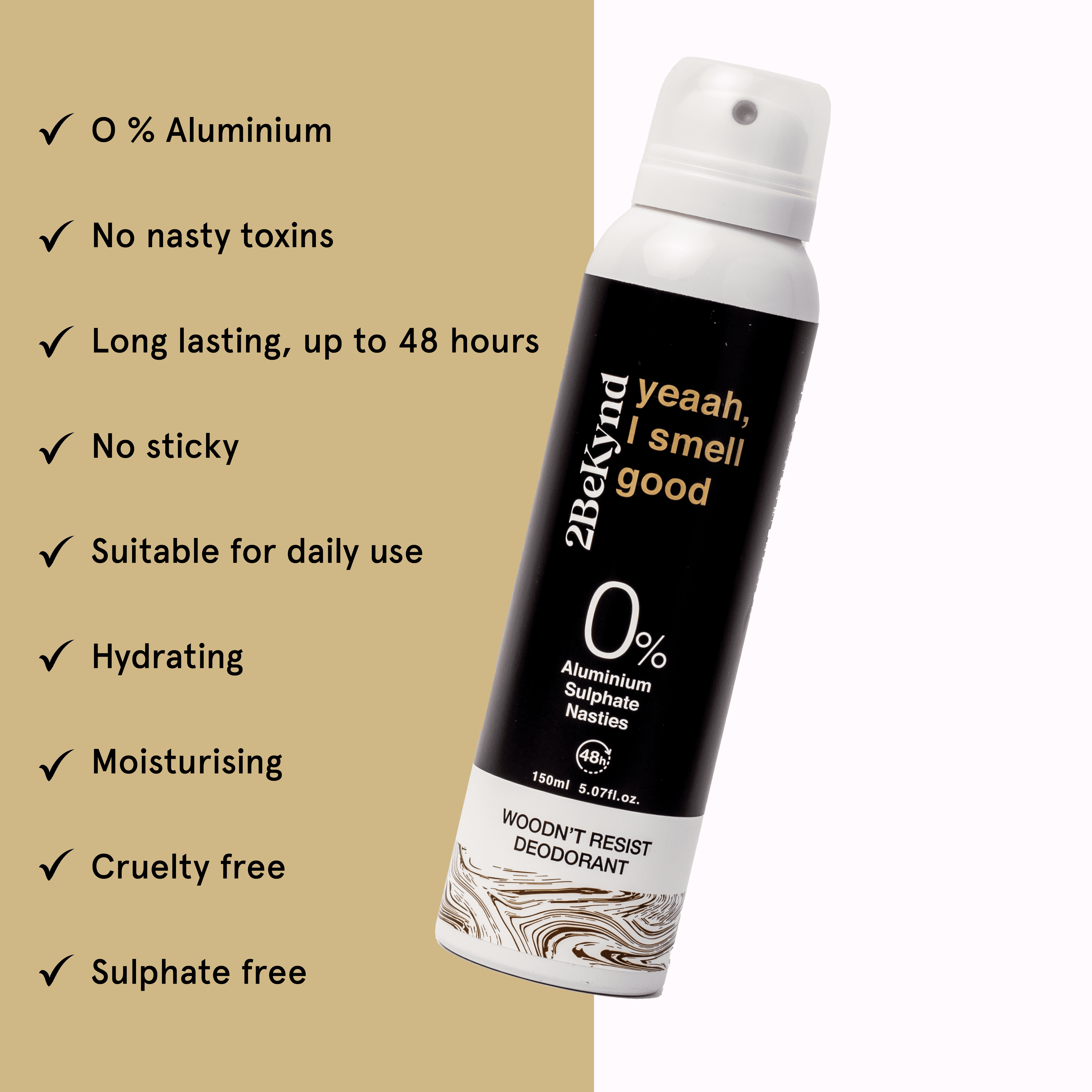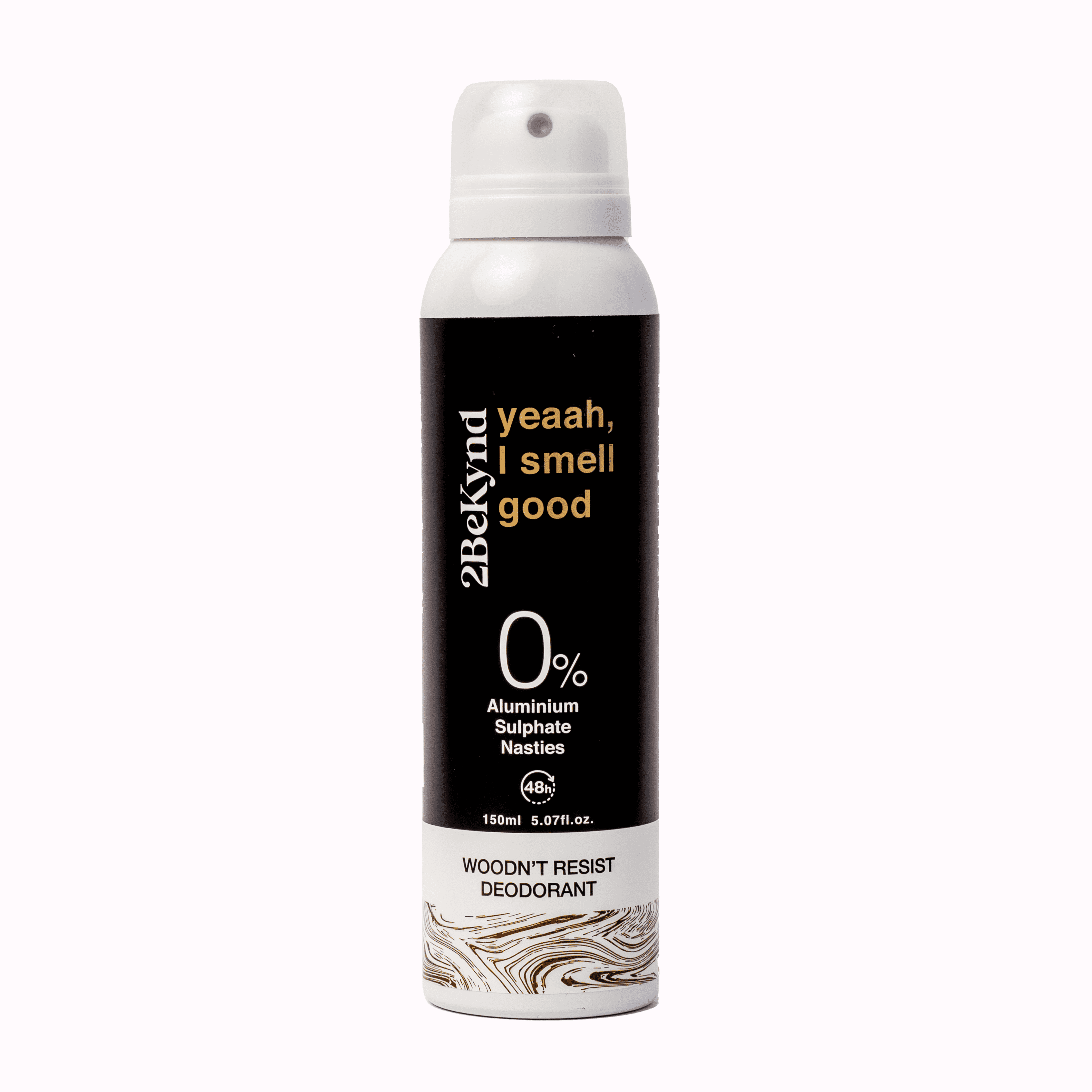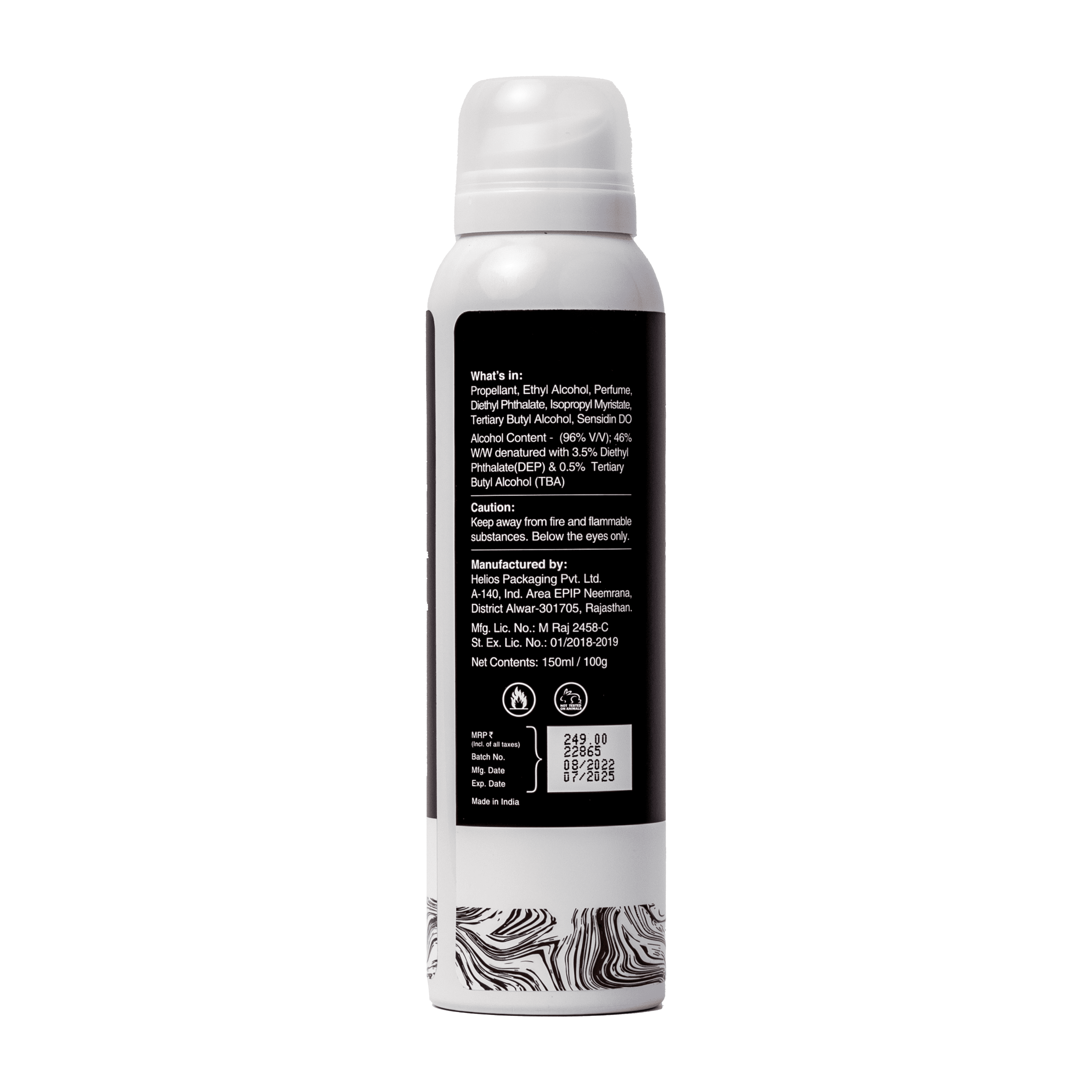 Read More
How to use
1.Give the aerosol a good hard shake, to ensure all the ingredients are mixed together. 2.There's a Kynd distance for spritzing – hold the aerosol approximately 15 cm from your underarm. 3. Spray for 2 seconds on each underarm, Kynd smells good
Features
Key Ingredients:
Isopropyl Myristate

Sensidin DO ( Propylene Glycol,Ethylhexy-Iglycerin, Octenidine HCl)
Ingredients:
Extra Neutral Alcohol /Ethyl Alcohol 95 %,Diethyl Phthalate,Tertiary Butyl Alcohol,Perfume ( Masterpiece),Isopropyl Myristate,Sensidin DO ( Propylene Glycol,Ethylhexy-Iglycerin, Octenidine HCl),Deodorized LPG
kindcode
Confused about what's kind on, in and around your body? We're here to decode some key terms and what it means when a brand declares them! If a brand doesn't have at least one of these codes, they won't be listed on kindlife! Know more
:
Cruelty Free

Eco Conscious

Toxin Free
kindcode
Cruelty Free

"Cruelty-Free" is a PETA provided certification to brands which do not conduct product tests on animals prior to sales. Considering the vulnerability of animals and their lack of ability to give consent doesn't make it ethical to test products meant for human use on them. Hence products that are natural or plant based could be cruelty free only if they have not been tested on animals.

Eco Conscious

Eco-conscious products are safe for the environment and do no harm to it when they are produced, used or disposed of. They produce no pollution and can be reused or recycled.

Toxin Free

Toxin free products indicate that the ingredients used in it do not exist in amounts that are known or proven to be harmful and affect the consumer negatively. It does not always mean that there are no chemicals in it.
2BeKynd
At 2BeKynd we believe that everyday hygiene essentials should be most gentle and effective Our products are designed with care using all-natural ingredients which are plant-based eco-conscious cruelty-free and toxin-free
Shop the Brand