Delivery
Your box of happiness will be shipped in 2-4 business days.
Cash on delivery available order above ₹499
100% recyclable packaging
10 Days Return Policy
Use code FIT500 & get extra Rs.500 off on orders above Rs.1,499
Use code KIND200 & get Rs.200 off on orders above Rs.1,299.
Details
Wellbeing Nutrition Skin Fuel is a Dermatologist Formulated Beauty Clear Skin Hydrator with Skin Peptides that support smooth, luminous, and nourished skin. This unique formula includes plant collagen boosters, Antioxidants, botanicals, and nutrients to enhance your body's collagen production naturally to keep skin firm, radiant and hydrated. Pure Japanese Collagen and OPITAC L-Glutathione protect skin fibers to preserve elasticity and suppleness for smoother, brighter skin and can reduce dark under-eye circles, leaving you looking rested and refreshed. Hyaluronic acid and Aloe Vera naturally hydrate skin, while powerful antioxidants vitamins C, E, and Matcha Green tea protect the skin. Antioxidants like Blueberry, Goji Berry, and Grapeseed protect the skin from damage, free radicals, and pollution for a brighter inner glow.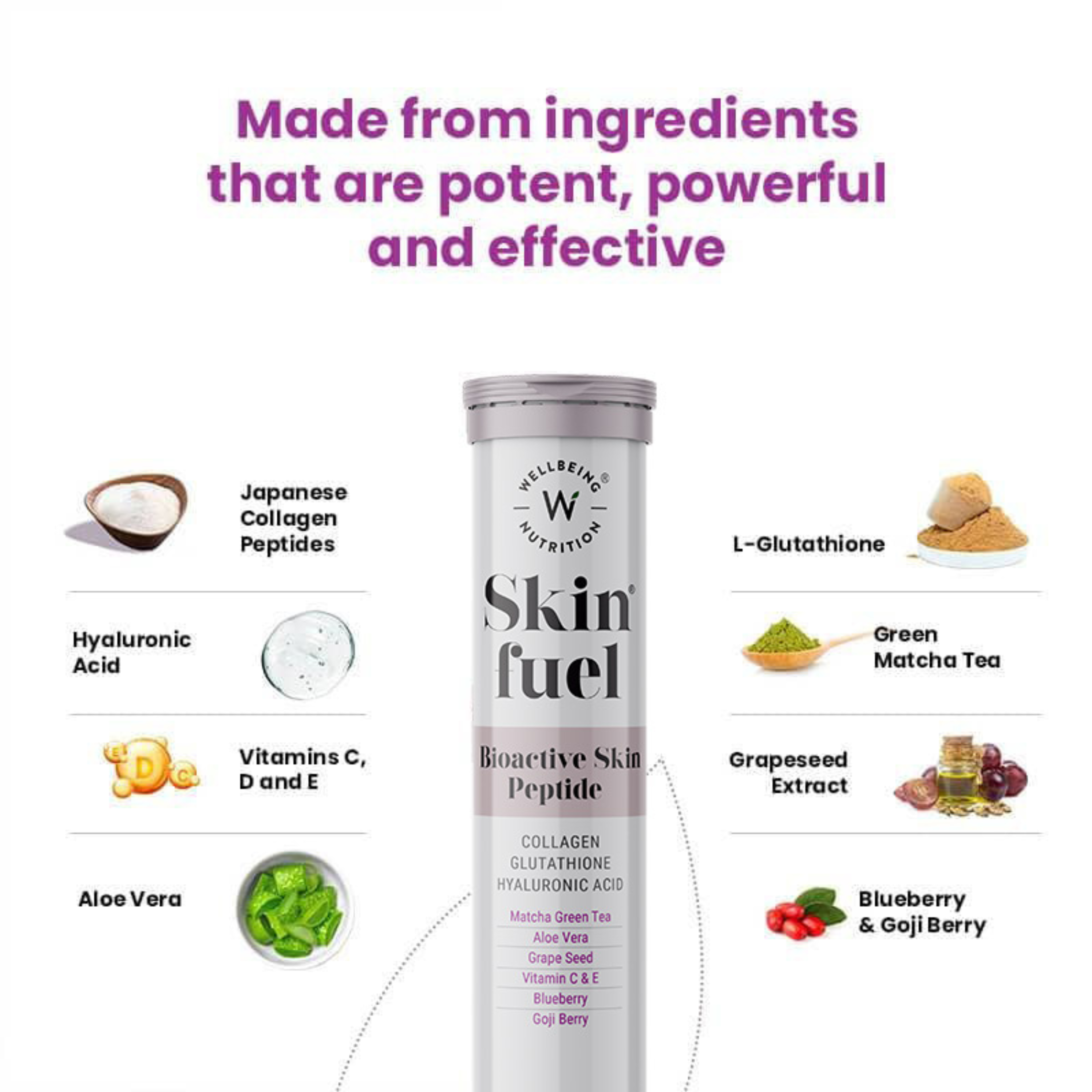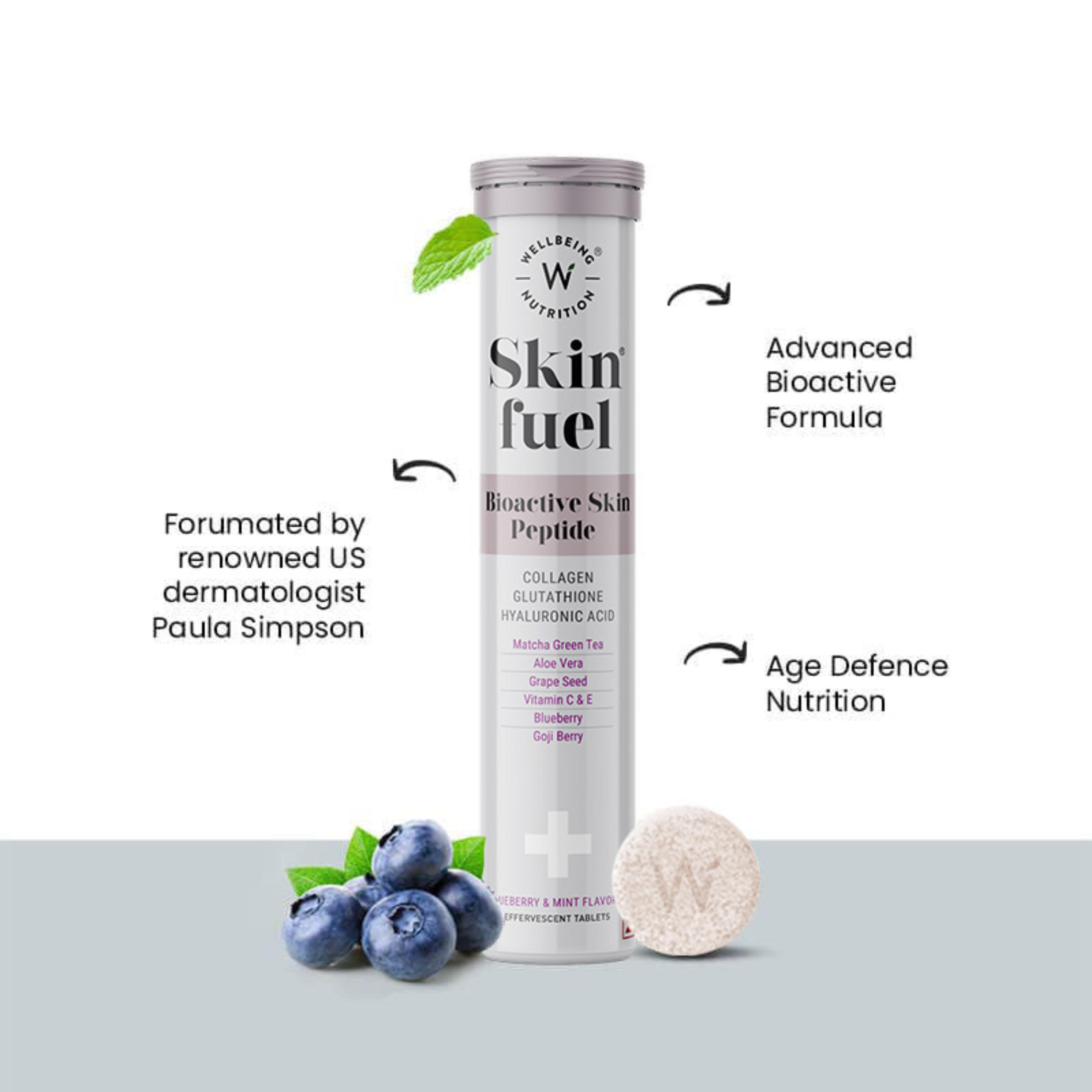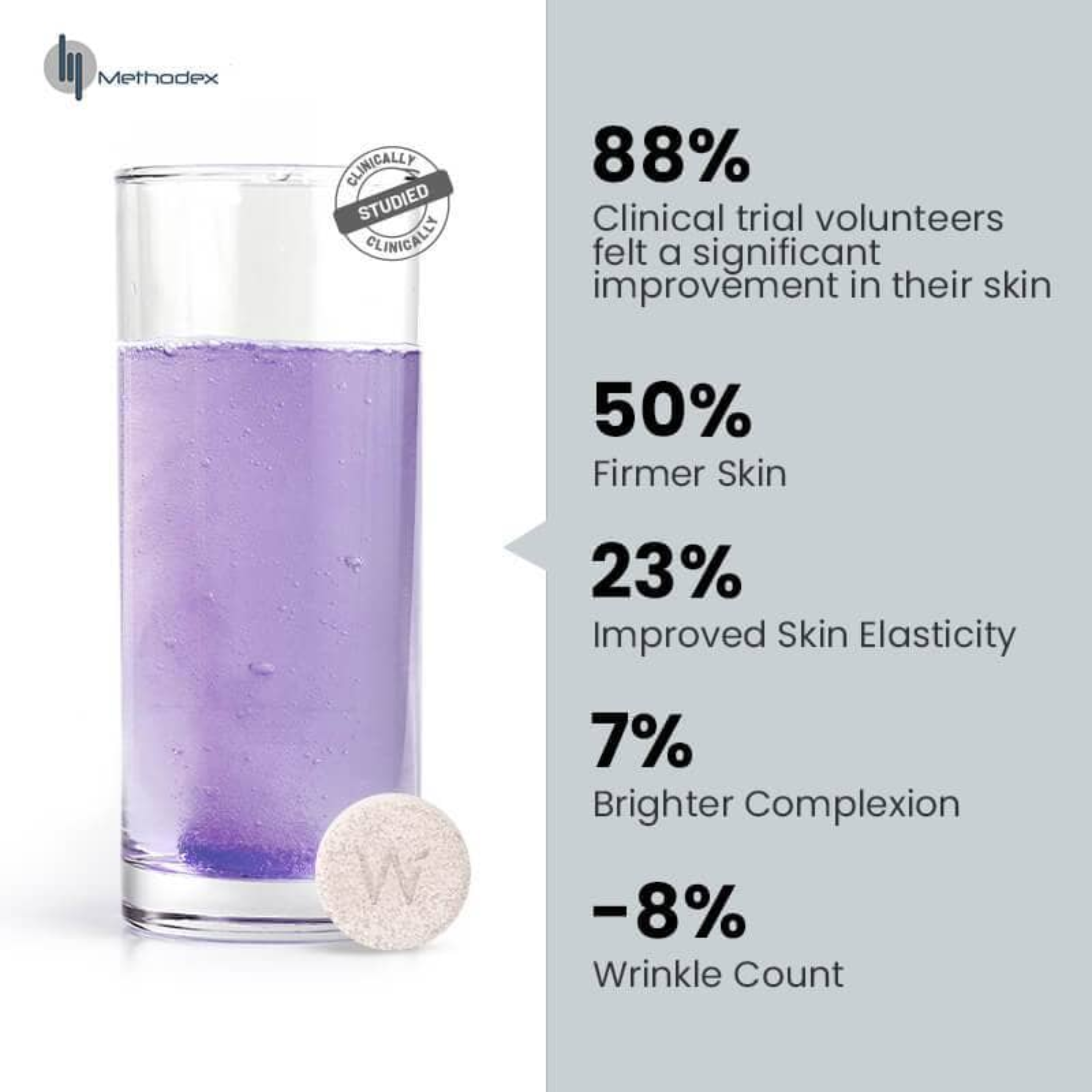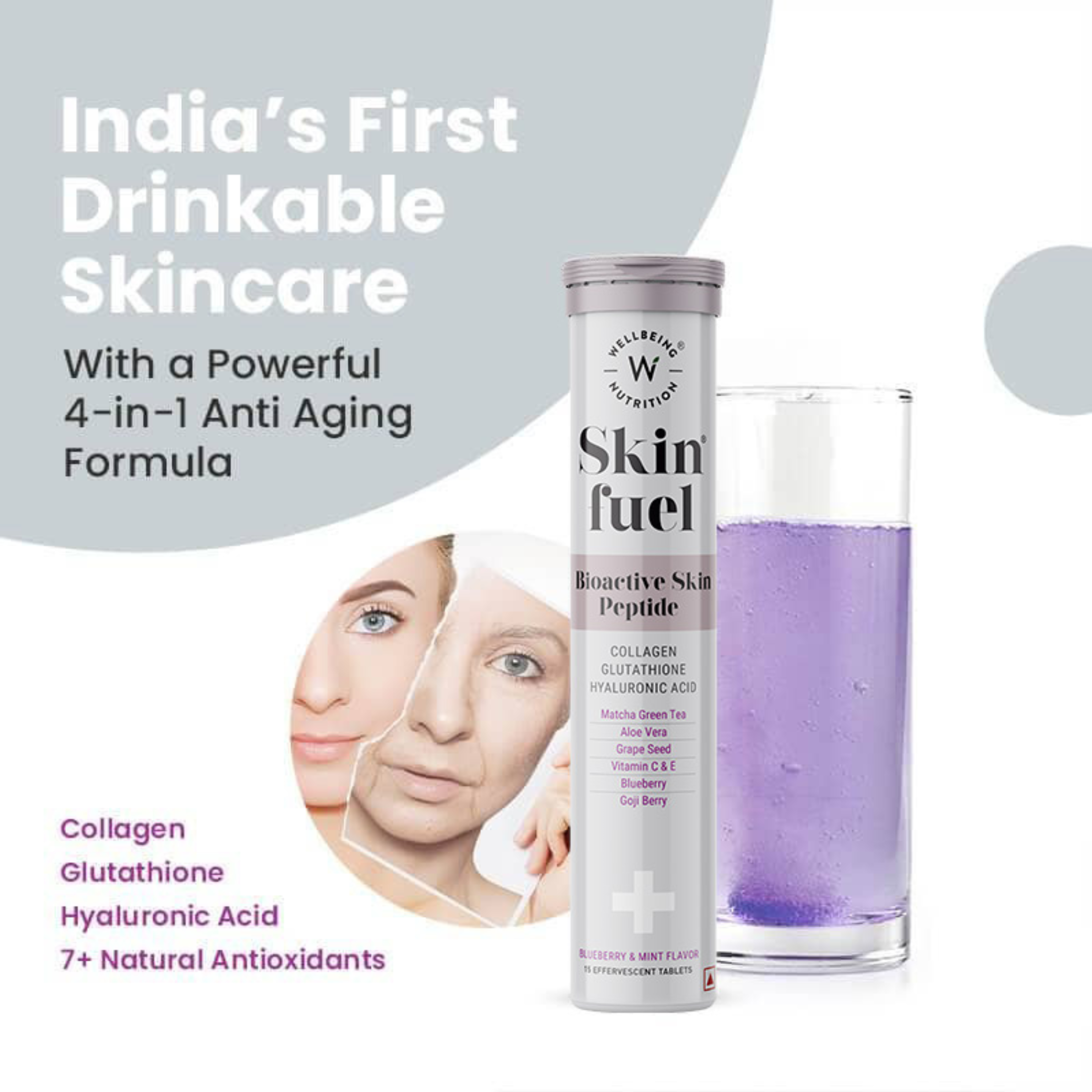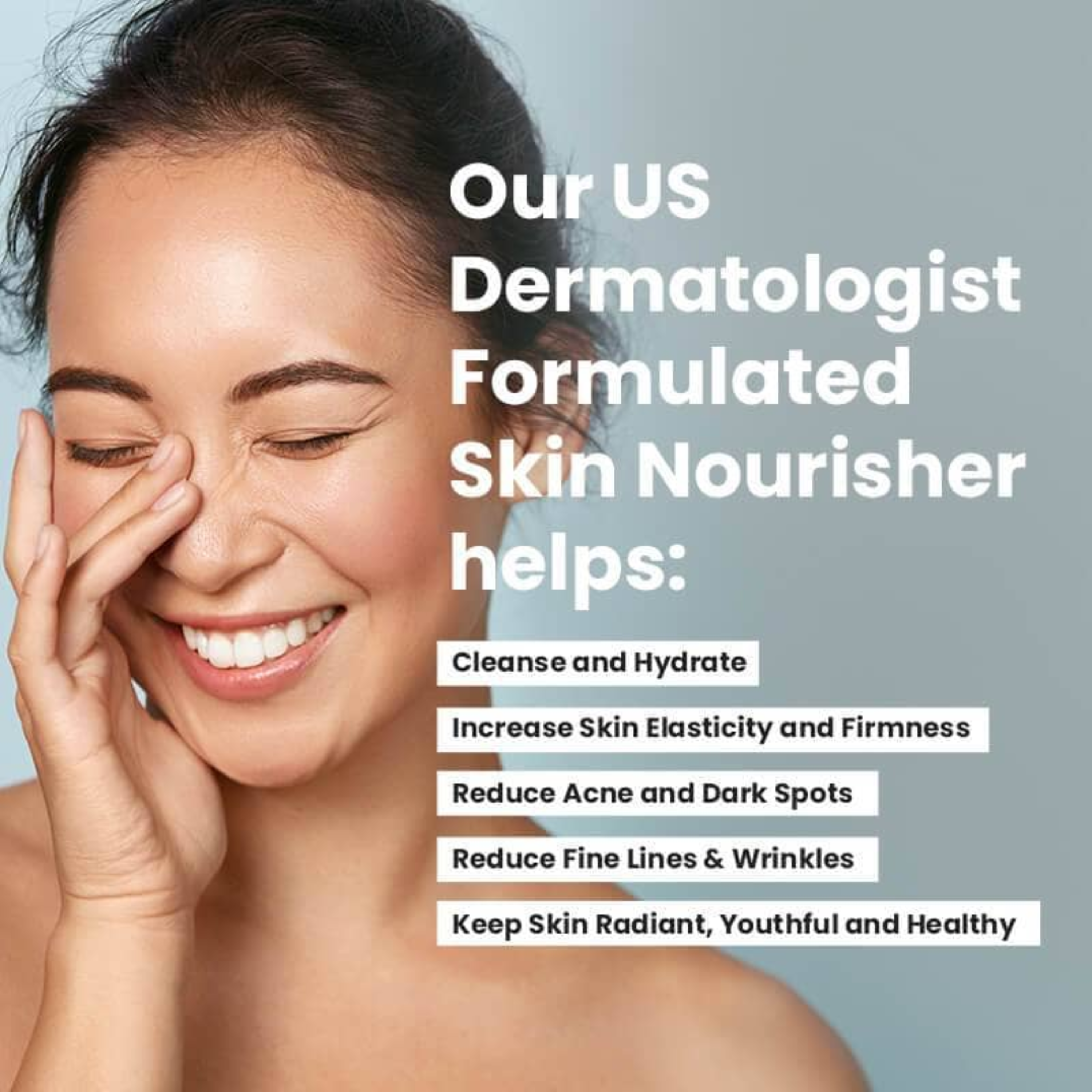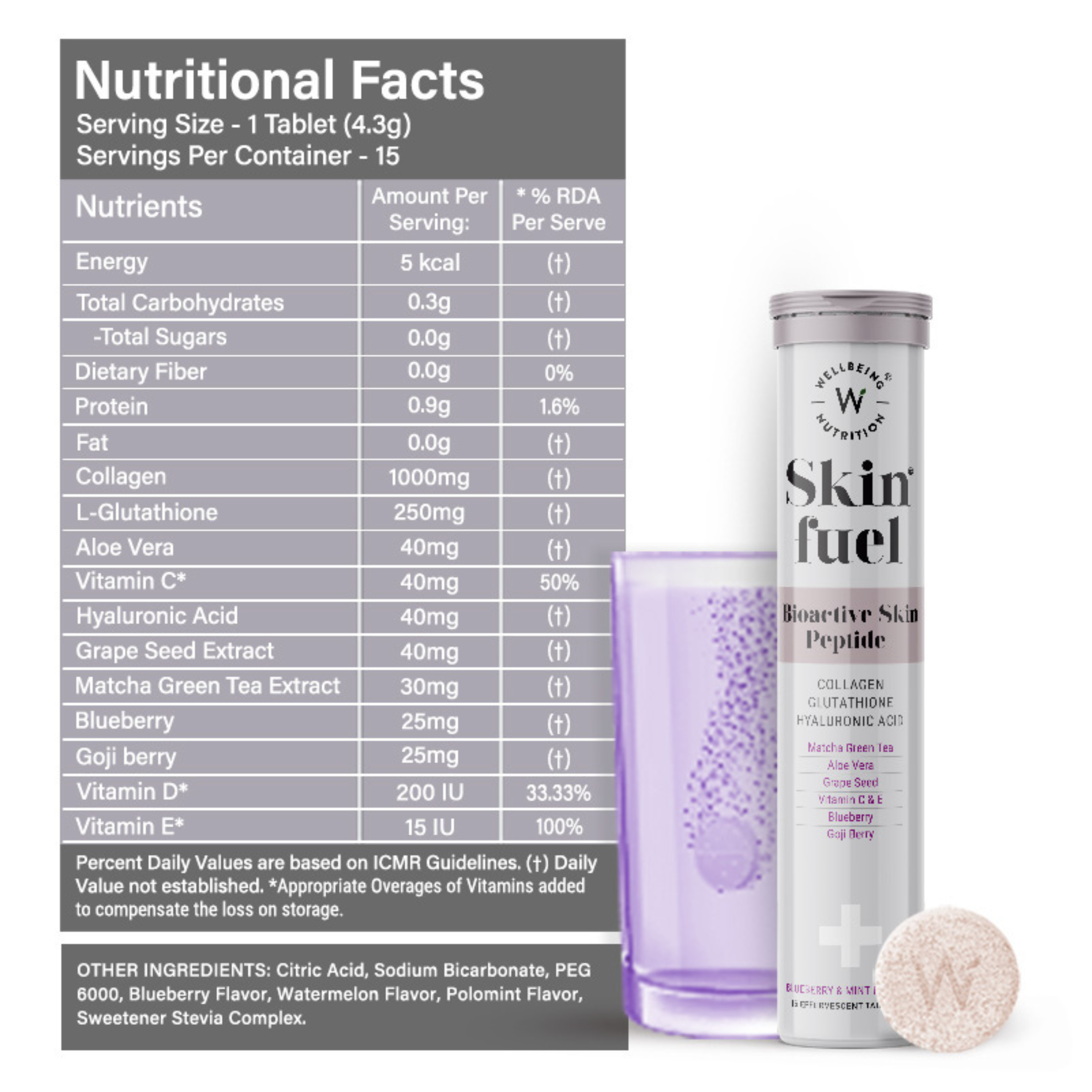 Read More
Featured Ingredient
10
Hyaluronic Acid
Fair
x
Data score key
Best
Good
Fair
Average
Limited
Data availability rating: the scope of ingredient safety data contains in the skin deep, and the number of studies available In the open scientific literature.
Hyaluronic Acid is a natural polysaccharide found in connective tissues such...
Functions: skin-conditioning agent - miscellaneous, viscosity...
How to use
1-2 Tablets daily or as recommended by a healthcare professional
Features
KLEEN Score
The KLEEN ingredient (Kind, Low-risk, Eco-friendly, Ethical, Nurturing) Score, rates products from 1 to 10. It reflects known and suspected hazards linked to the ingredients that make up the product. A product's hazard score is not just an average of the ingredients' hazard scores. It is calculated using a weight-of-evidence approach that factors in all of the hazards or health impacts associated with the ingredients. It also incorporates aspects like the brands transparency in divulging accurately the ingredients used, any third party certifications the products might have etc.
:
9
Brand:
Wellbeing Nutrition
Key Ingredients:
Hyaluronic Acid

L-Glutathione

Marine Collagen
For Concerns:
Skin Health

Women's Health
Ingredients:
Collagen (Type I & III ) , L-Glutathione, Hyaluronic Acid, Aloe Vera, Organic Blueberry ,Organic Goji Berry , Grape Seed Extract, Japanese Matcha Green Tea, Vitamin C, Vitamin D, Vitamin E
kindcode
Confused about what's kind on, in and around your body? We're here to decode some key terms and what it means when a brand declares them! If a brand doesn't have at least one of these codes, they won't be listed on kindlife! Know more
:
Reviews
kindcode
Organic

Organic brands provide products that are derived from plants that were grown in organic soil. Organic soil can be defined as the soil free of pesticides, fertilizers, genetically modified seeds and any such artificial sources for a time period of 3 years.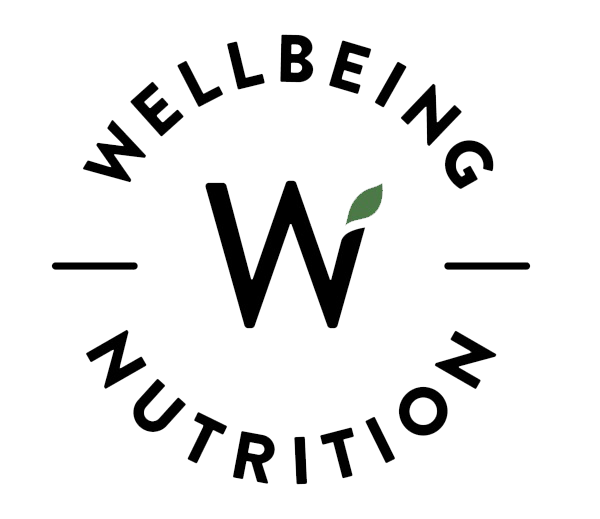 Wellbeing Nutrition
Live the good life with good food Say hello to a new generation of life supplements Wellbeing Nutrition creates organic whole food nutrition to keep up with the pace at which we live They source fresh pure ingredients to make sure the right nutrition stays locked in Science-driven active
Shop the Brand