Delivery
Your box of happiness will be shipped in 2-4 business days.
Cash on delivery available order above ₹499
100% recyclable packaging
10 Days Return Policy
Use code FIT500 & get extra Rs.500 off on orders above Rs.1,499
Use code KIND200 & get Rs.200 off on orders above Rs.1,299.
Details
INJA Beauty Collagen has the Finest Hydrolyzed Marine Collagen from India. It is Type 1 collagen, which accounts for 90% of the collagen in our body. INJA Beauty Collagen consists of 8 out of the 9 essential amino acids and 3 non-essential amino acids. Our body naturally produces collagen but as we grow older, our body continuously slows down the production of collagen which is why we start ageing faster, internally and externally. Collagen also reduces in our bodies due to stress, tobacco, high sugar diet and over exposure to UV rays.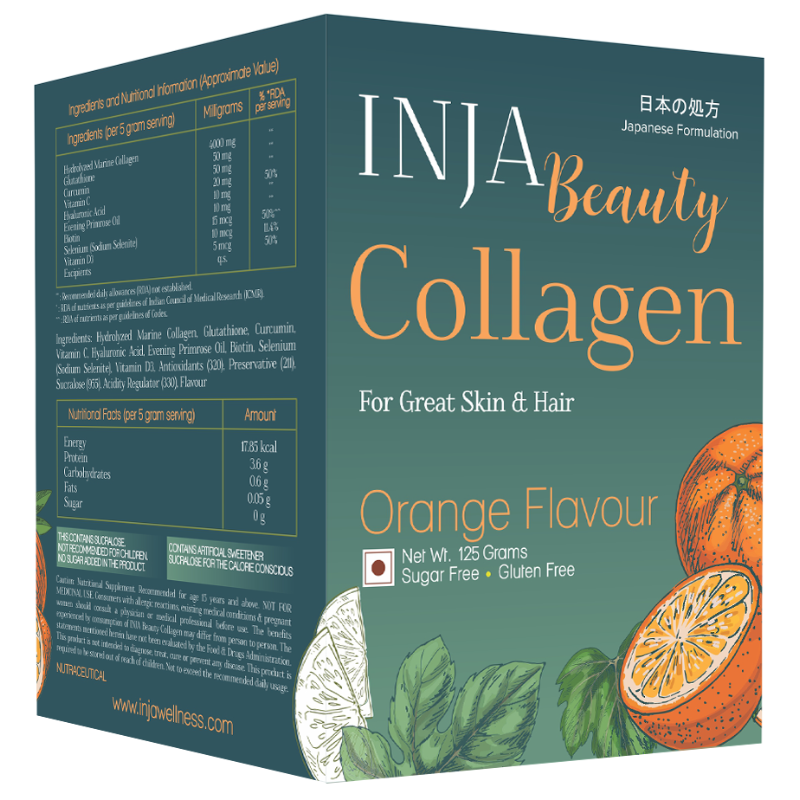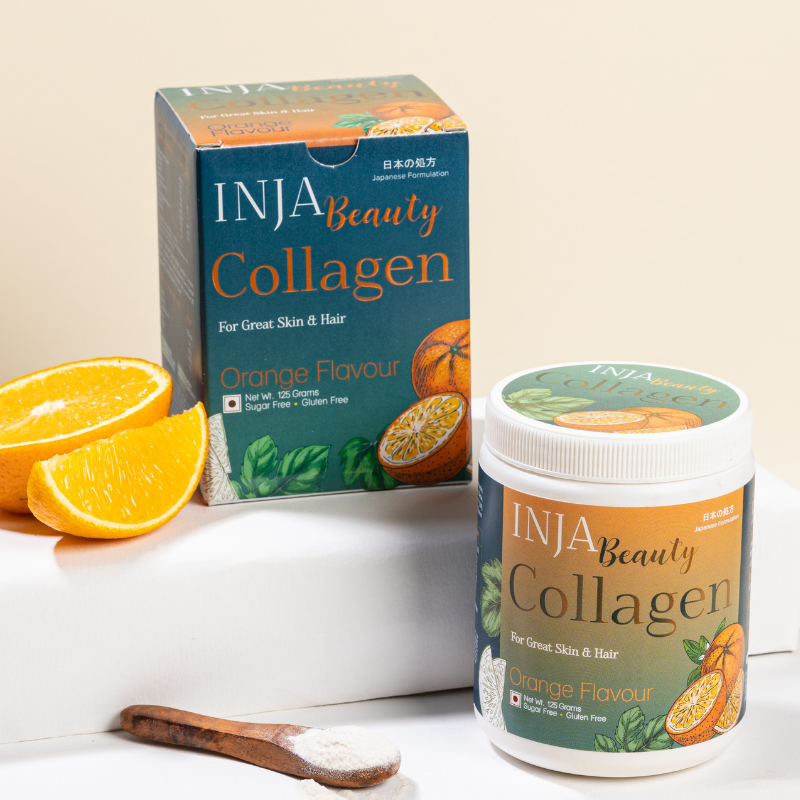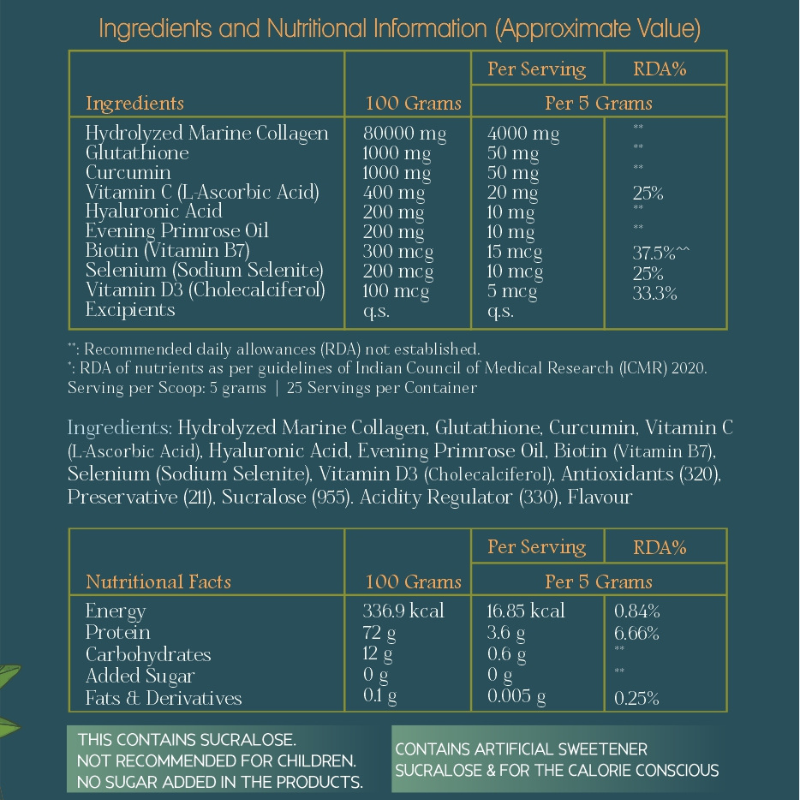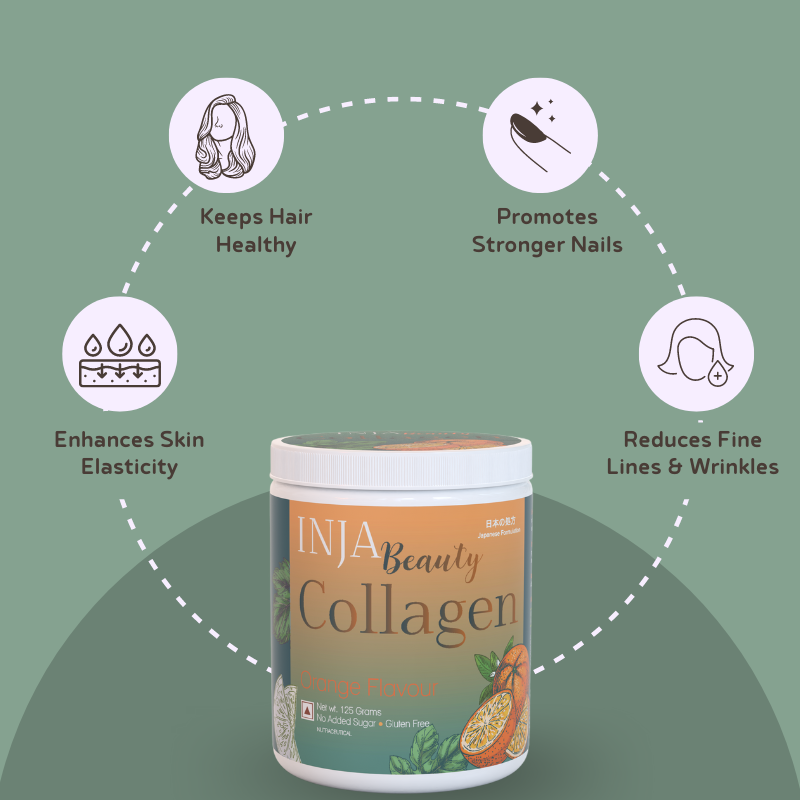 Read More
Featured Ingredient
10
Vitamin c
Fair
x
Data score key
Best
Good
Fair
Average
Limited
Data availability rating: the scope of ingredient safety data contains in the skin deep, and the number of studies available In the open scientific literature.
Ascorbic acid (Vitamin C) is a naturally occurring antioxidant.
How to use
Put 1 scoop (approx. 5 grams) or the recommended quantity of INJA Beauty Collagen powder in an empty glass. Pour about 100 ml water, stir well and consume
Features
Highlights:
Non GMO

No Added Preservatives

Trans Fat Free

Zero Cholesterol

No Refined Sugar

No Added MSG
KLEEN Score
The KLEEN ingredient (Kind, Low-risk, Eco-friendly, Ethical, Nurturing) Score, rates products from 1 to 10. It reflects known and suspected hazards linked to the ingredients that make up the product. A product's hazard score is not just an average of the ingredients' hazard scores. It is calculated using a weight-of-evidence approach that factors in all of the hazards or health impacts associated with the ingredients. It also incorporates aspects like the brands transparency in divulging accurately the ingredients used, any third party certifications the products might have etc.
:
9
Key Ingredients:
Glutathione

Hydrolyzed Marine Collagen

Vitamin C
Diet:
Gluten Free

Keto

Sugar Free
For Concerns:
Bones & Joints Health

General Wellness

Skin Health
Ingredients:
Hydrolyzed Marine CollagenGlutathione Curcumin Vitamin C Hyaluronic Acid Evening Primrose Oil Biotin Selenium (Sodium Selenite) Vitamin D3 Sucralose
kindcode
Confused about what's kind on, in and around your body? We're here to decode some key terms and what it means when a brand declares them! If a brand doesn't have at least one of these codes, they won't be listed on kindlife! Know more
:
kindcode
Toxin Free

Toxin free products indicate that the ingredients used in it do not exist in amounts that are known or proven to be harmful and affect the consumer negatively. It does not always mean that there are no chemicals in it.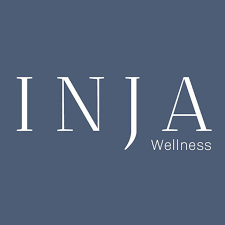 INJA Wellness
INJA is India s #1 Collagen Brand focused on delivering the highest quality products at great prices INJA Wellness uses only the finest quality of Marine Collagen from Japan & India They have revolutionized the Indian Collagen industry by introducing the first flavoured & formulated Collagen
Shop the Brand