Details
Raise up your hands as our Under Arm Roll On Is Here! With 4% Lactic Acid + 1% Mandelic Acid being its hero ingredients, this daily use roll on is perfect if you wish to sport lighter, even-toned underarms; it evens out the skin tone, treats hyperpigmentation & dark spots and also lightens dark skin. It also leaves a refreshing fragrance behind so you can go on about your day without a care in the world. Apply it daily post-shower and enjoy a sweat & odour-free day ahead of you. All our ceramides-based essentials are based on 3Bs of skincare science; Our products are Bio-Compatible in nature, meaning our products absorb easily into the skin to work their magic. Our products are Bio Effective on the skin, meaning they are specially formulated to target specific skin concerns. Our products are made with Botanical Actives aka plant-based ceramides (phytoceramides).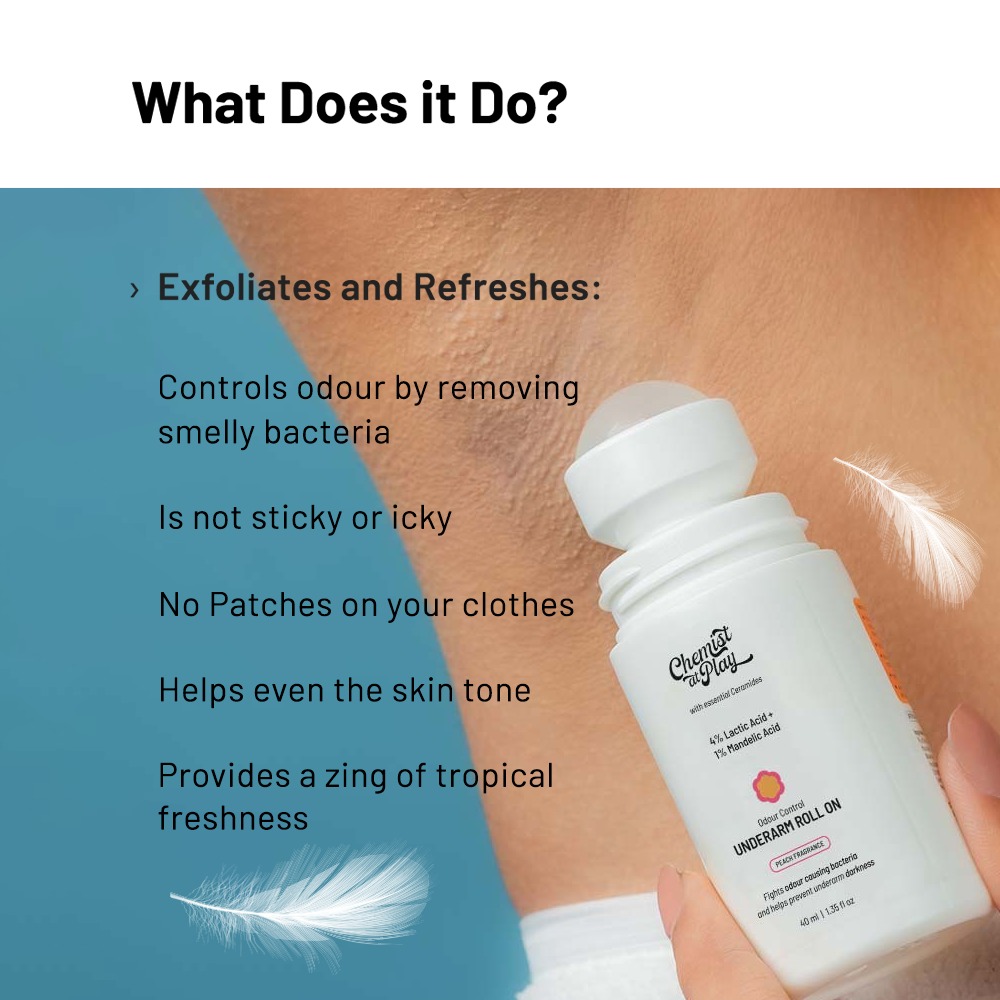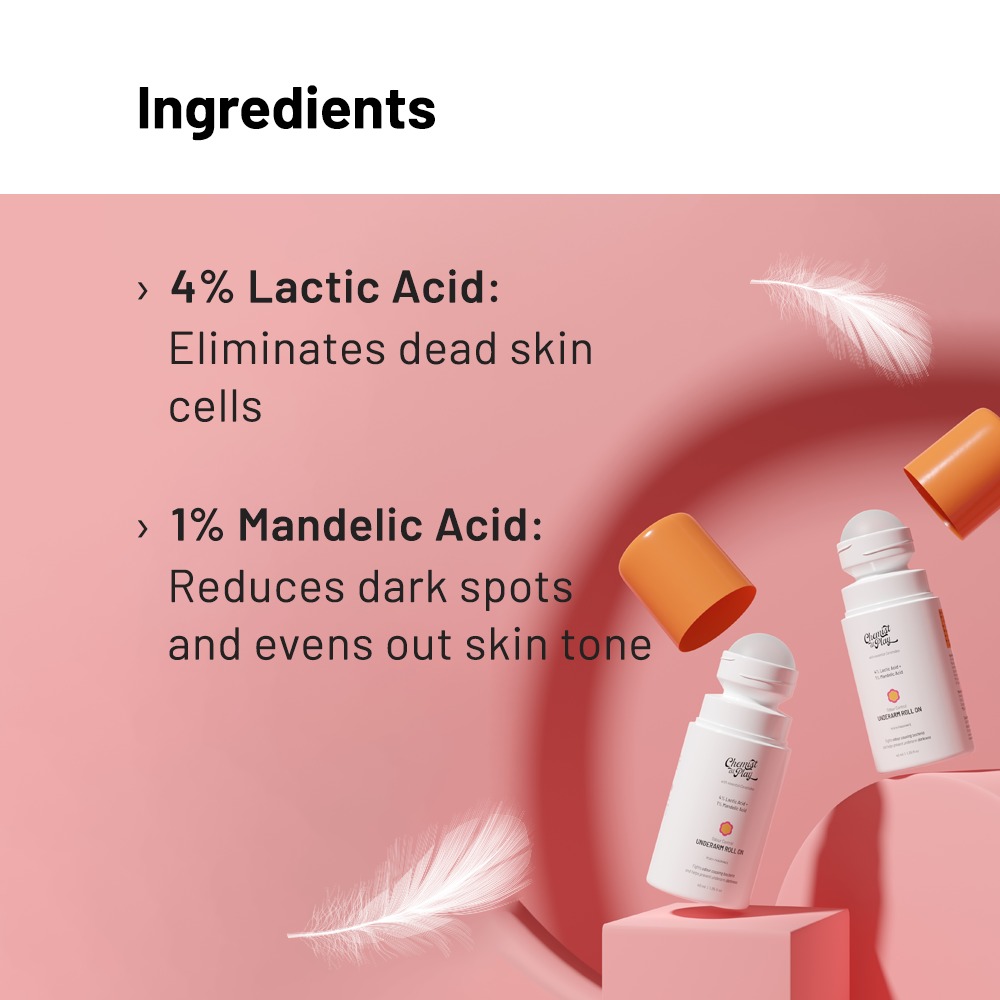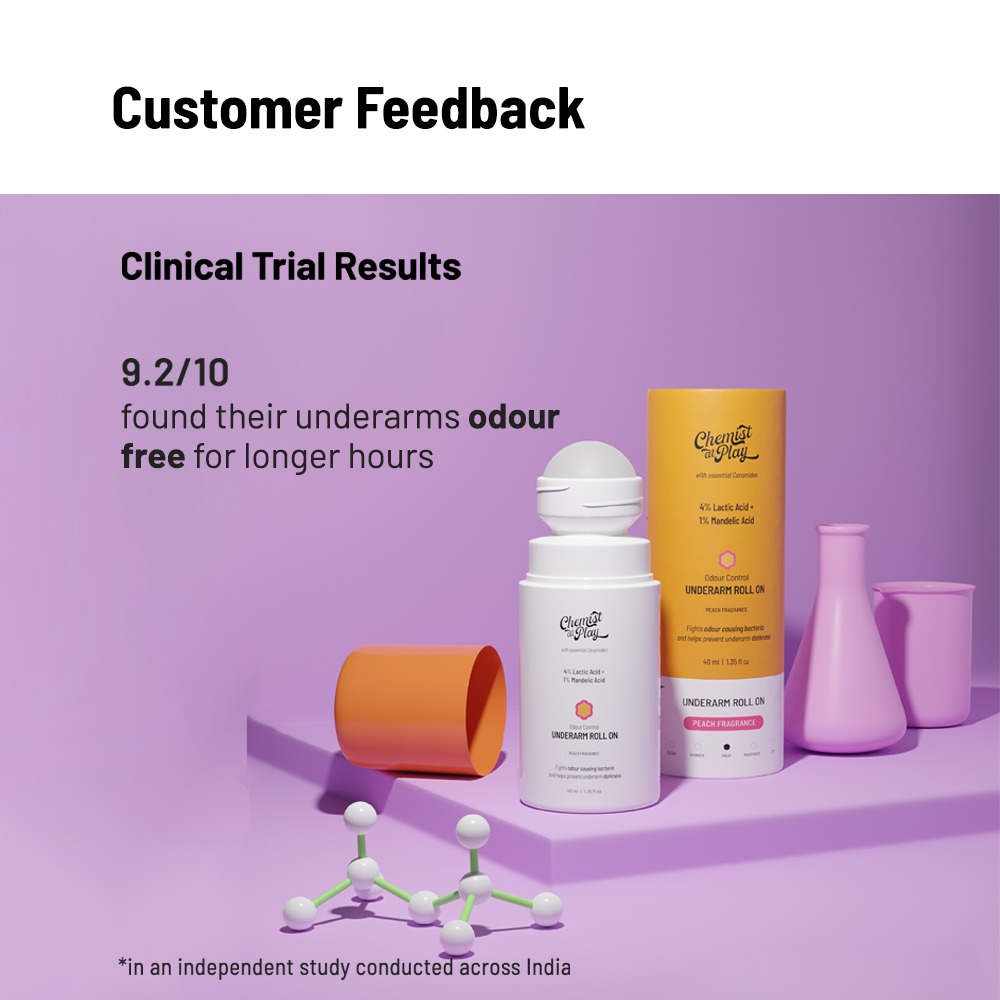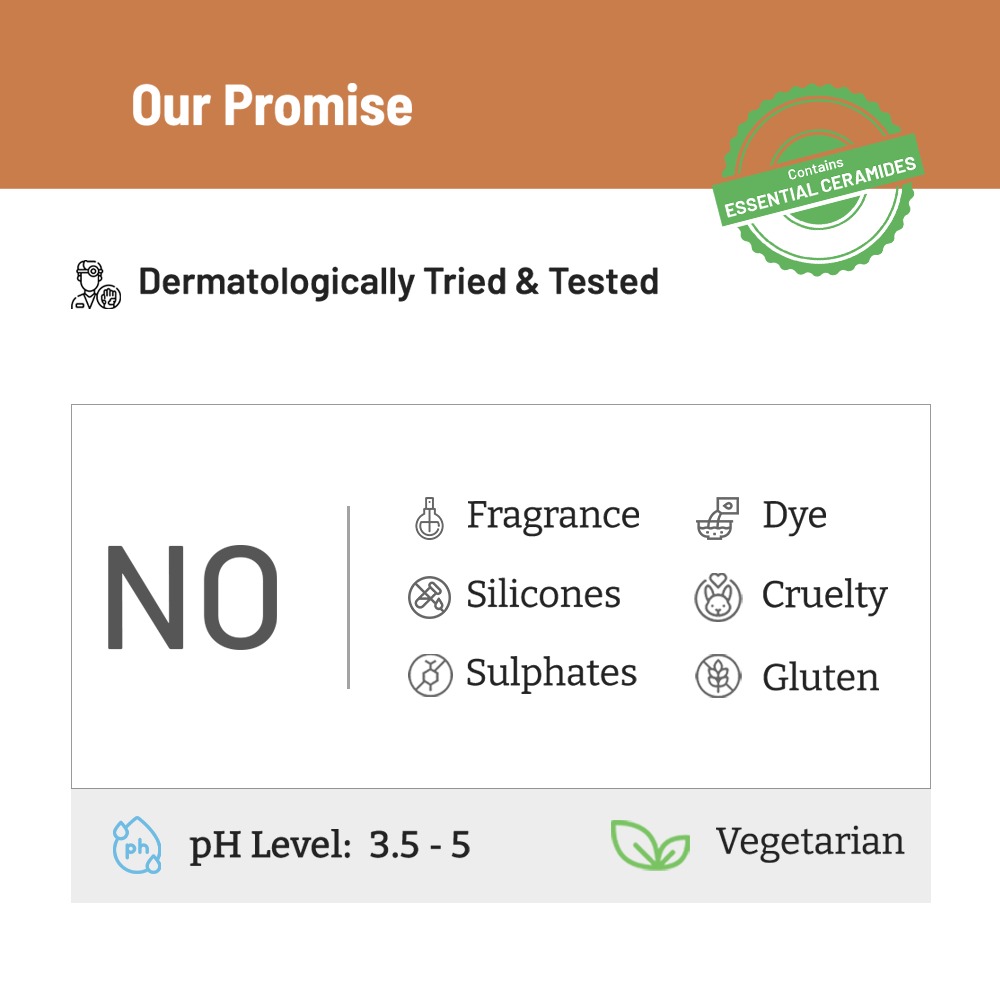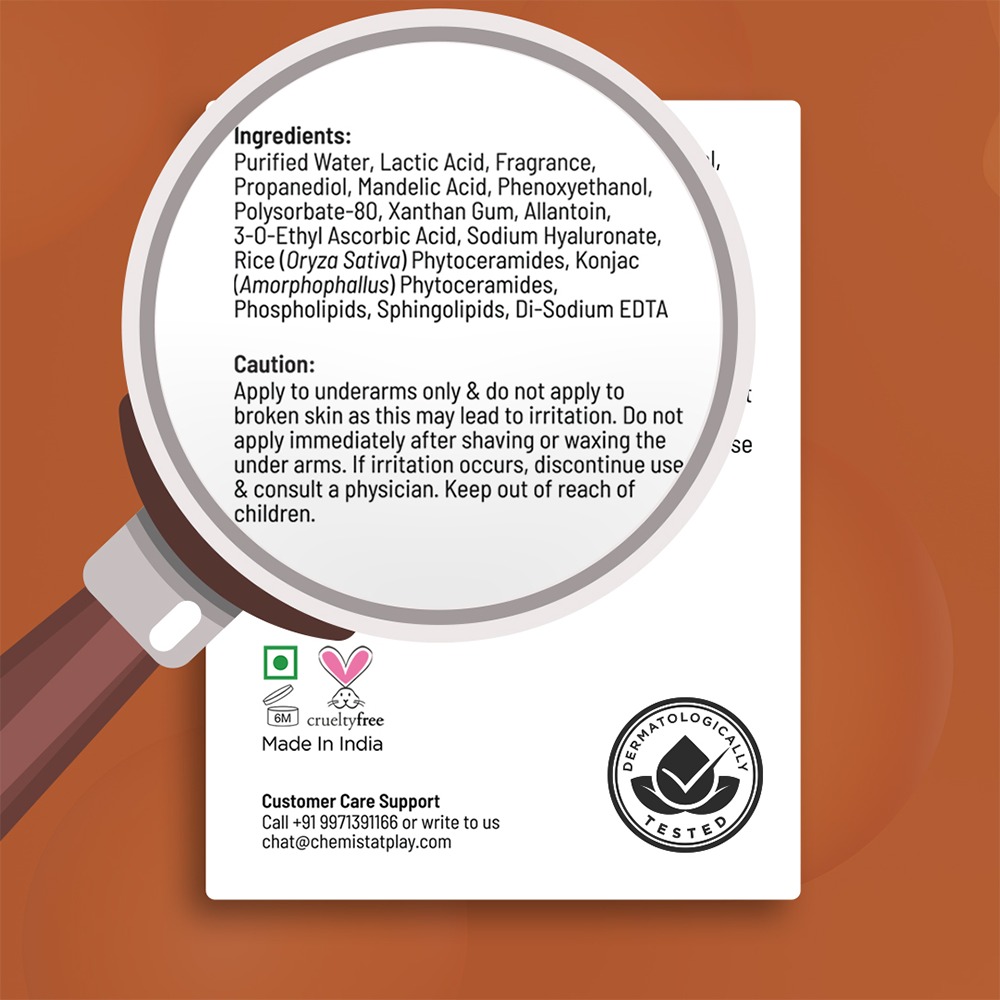 Read More
Featured Ingredient
10
Mandelic Acid
Fair
x
Data score key
Best
Good
Fair
Average
Limited
Data availability rating: the scope of ingredient safety data contains in the skin deep, and the number of studies available In the open scientific literature.
Functions: not reported, antimicrobial
How to use
Shake and apply to clean under arms. Allow it to dry. For best results use every day.
Features
KLEEN Score
The KLEEN ingredient (Kind, Low-risk, Eco-friendly, Ethical, Nurturing) Score, rates products from 1 to 10. It reflects known and suspected hazards linked to the ingredients that make up the product. A product's hazard score is not just an average of the ingredients' hazard scores. It is calculated using a weight-of-evidence approach that factors in all of the hazards or health impacts associated with the ingredients. It also incorporates aspects like the brands transparency in divulging accurately the ingredients used, any third party certifications the products might have etc.
:
8
Key Ingredients:
4% Lactic Acid & 1% Mandelic Acid
Ingredients:
Purified Water, Lactic Acid, Fragrance,Propanediol, Mandelic Acid, Phenoxyethanol,Polysorbate-80, Xanthan Gum, Allantoin,3-O-Ethyl Ascorbic Acid, Sodium Hyaluronate,Rice (Oryza Sativa) Phytoceramides, Konjac(Amorphophallus) Phytoceramides,Phospholipids, S
kindcode
Confused about what's kind on, in and around your body? We're here to decode some key terms and what it means when a brand declares them! If a brand doesn't have at least one of these codes, they won't be listed on kindlife! Know more
:
Additional Information
Expiry or Best Before:
18
months after manufacture date
kindcode
Cruelty Free

"Cruelty-Free" is a PETA provided certification to brands which do not conduct product tests on animals prior to sales. Considering the vulnerability of animals and their lack of ability to give consent doesn't make it ethical to test products meant for human use on them. Hence products that are natural or plant based could be cruelty free only if they have not been tested on animals.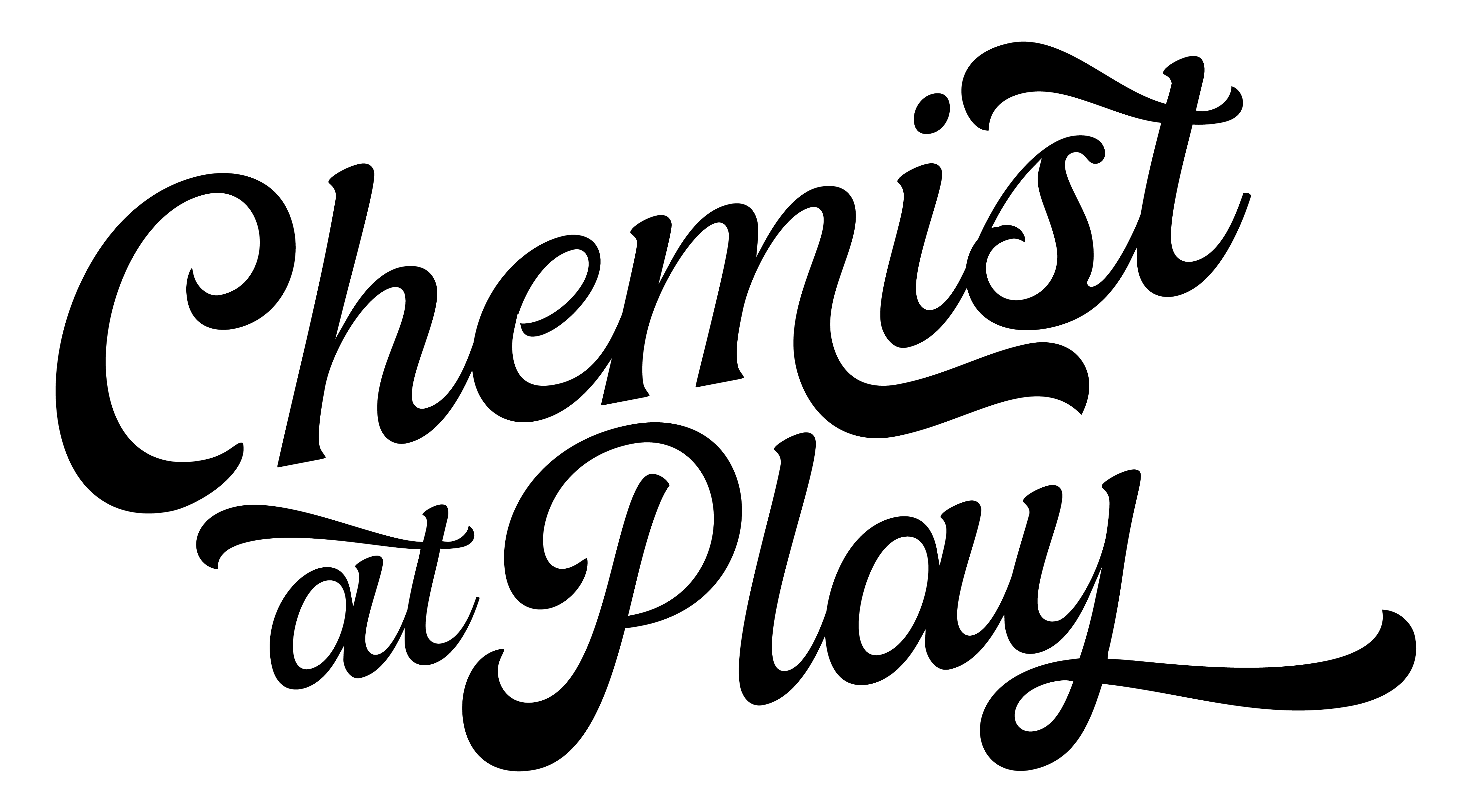 Chemist at Play
Chemist at Play is India s First Ceramides-Based Skincare Brand It is based on the 3Bs of skincare science-Bio Compatible Bio-Effective and Botanical Actives Their products range includes face serums moisturizers cleansers as well as body care The brand s products are said to glide effortlessly
Shop the Brand