Details
We created a cleanser that not only cleans the skin of any pollutants, but also fights free radicals and sun damage caused throughout the day. Most importantly, a cleanser that restores natural levels of oil and moisture through ample hydration.In addition to these, it is also a makeup remover. The thought of the long process of removing makeup properly should not stop any one from applying it and as working women we know what a saviour a good makeup remover is. Hence, we were certain that our cleanser should be able to easily, quickly and efficiently remove all traces of makeup at the end of a long day without making the skin dry and irritable.
Made with Sodium hyaluronate - a molecule that is derived from Hyaluronic acid. These molecules are so small that they penetrate the uppermost layers of your skin easily, providing nourishment, hydration and therefore a strengthened skin barrier.
It also includes Red Algae Extract (Crispus Chondrus Extract) - A naturally derived extract that is rich in polysaccharides, peptides and fatty acids. It is one of the most incredible antioxidants with equally great cleansing and hydrating properties.
This dual-acting cleanser is designed to work as a make-up remover as well! This hydrating formula can cleanse your skin deeply and purify it, without stripping it of its natural oils, leaving you with naturally glowing skin!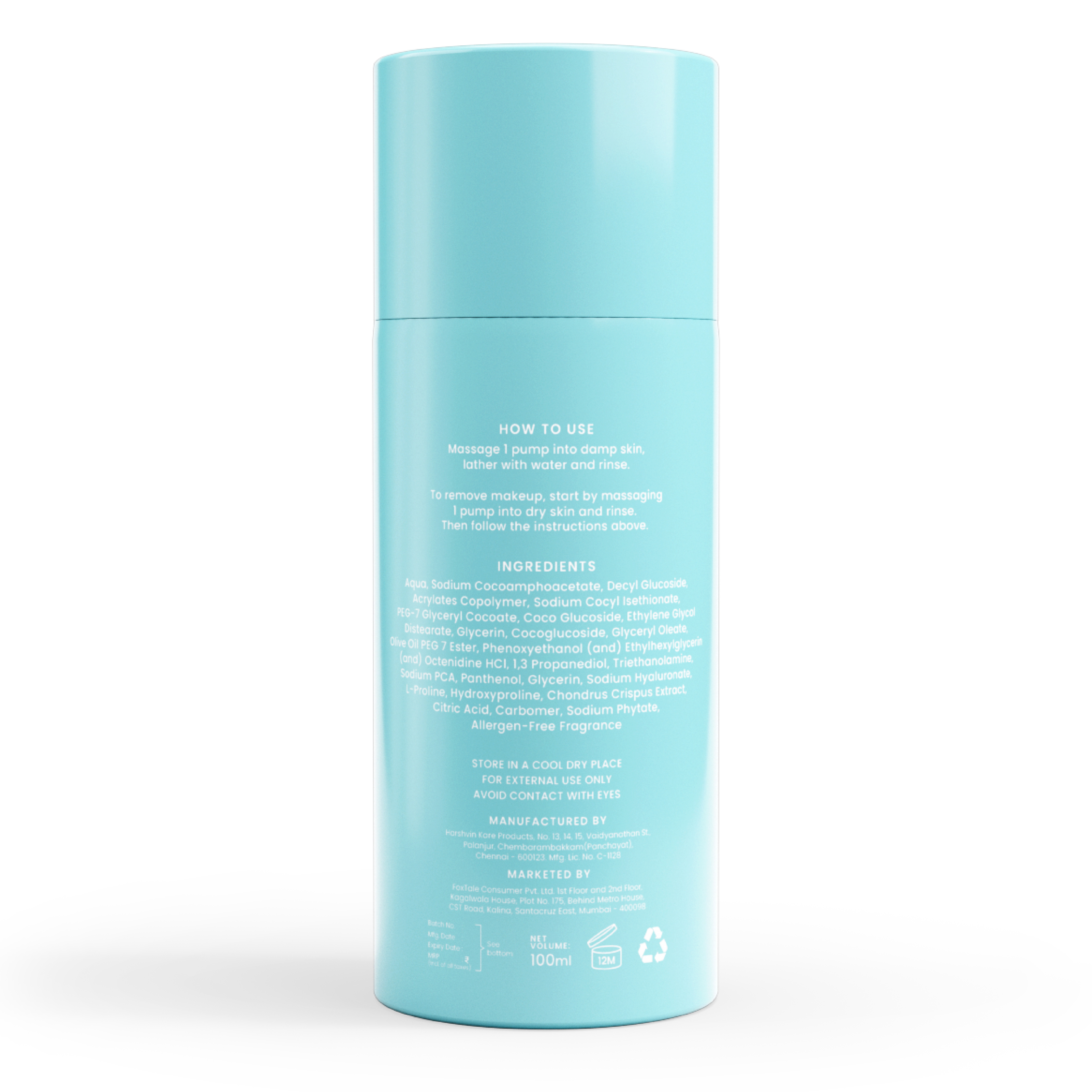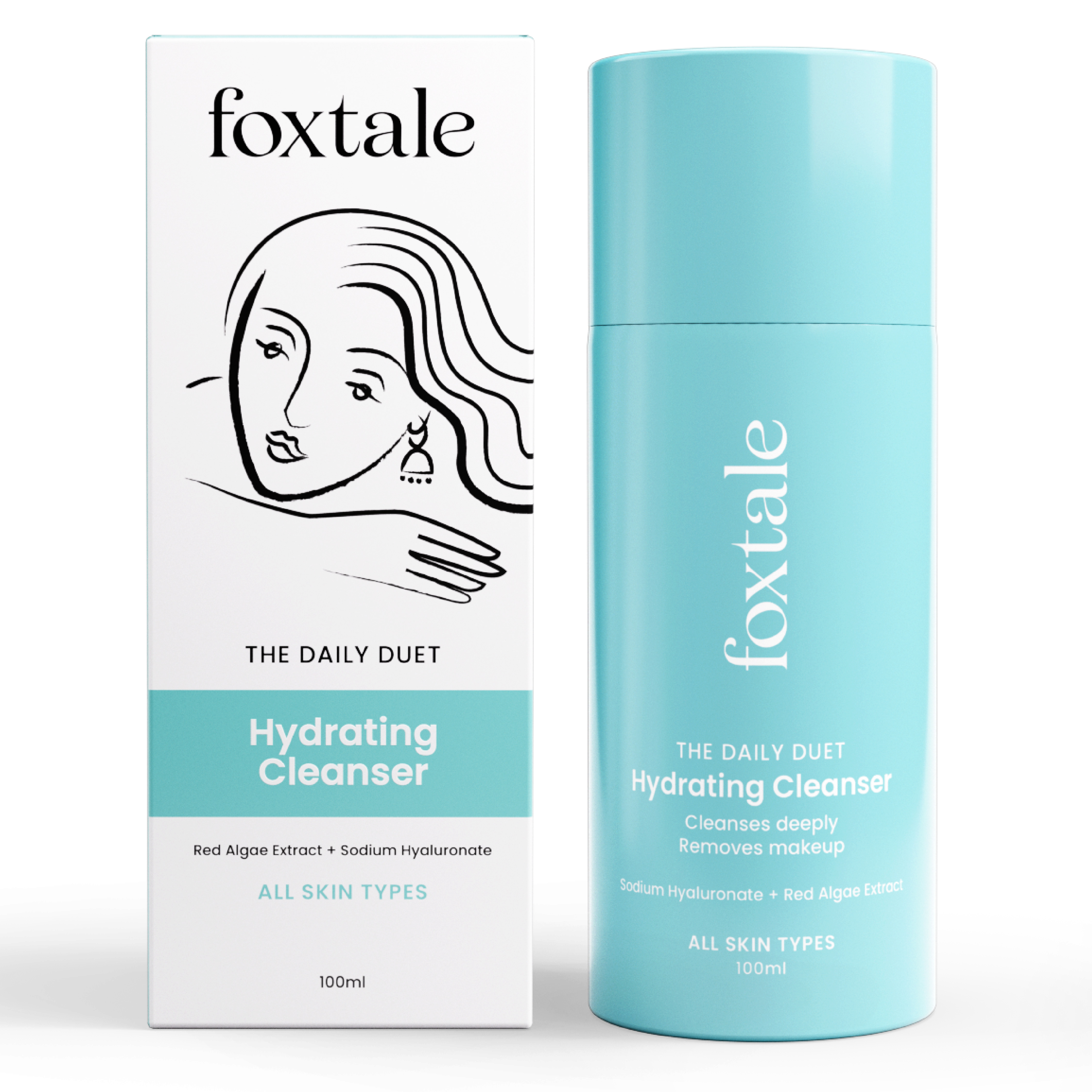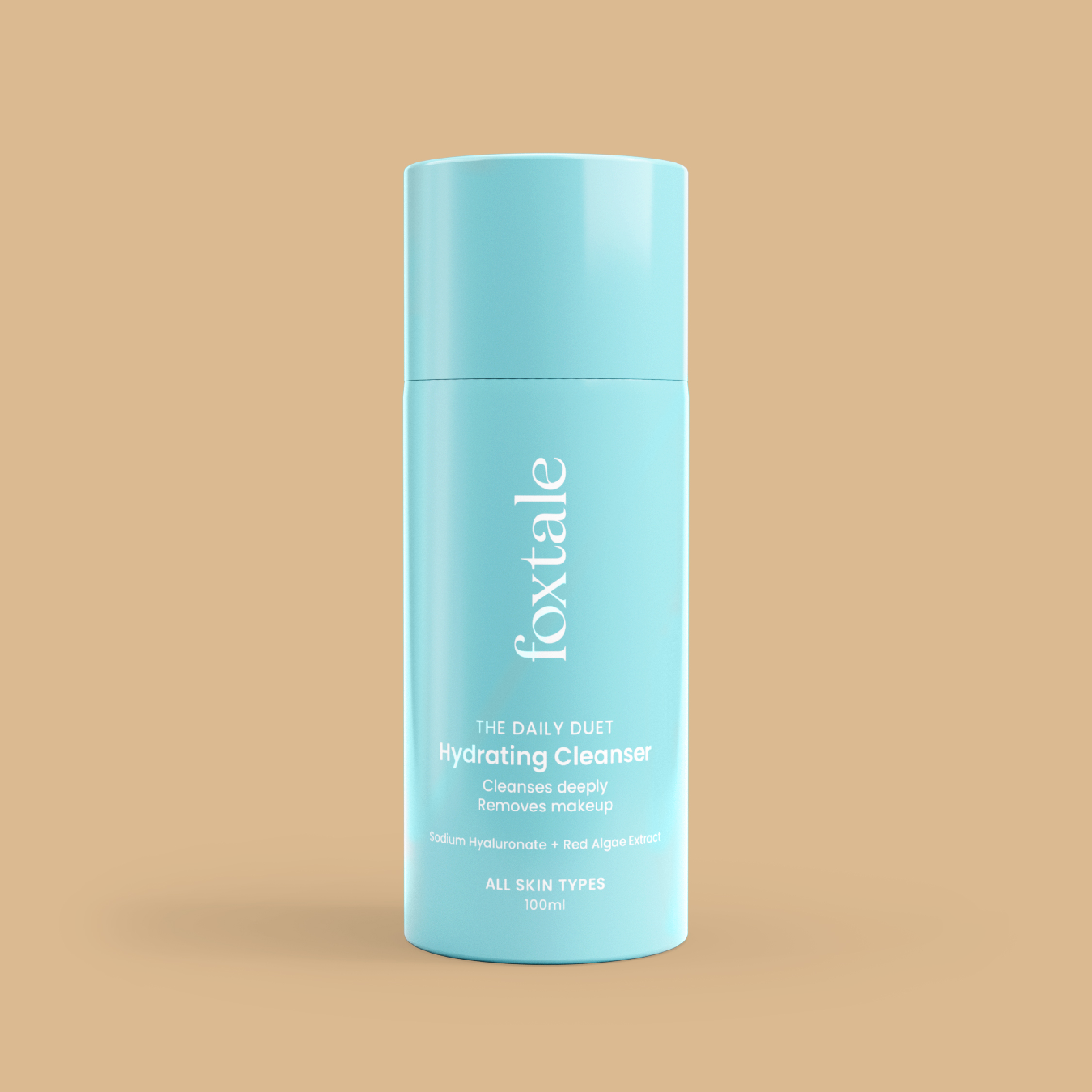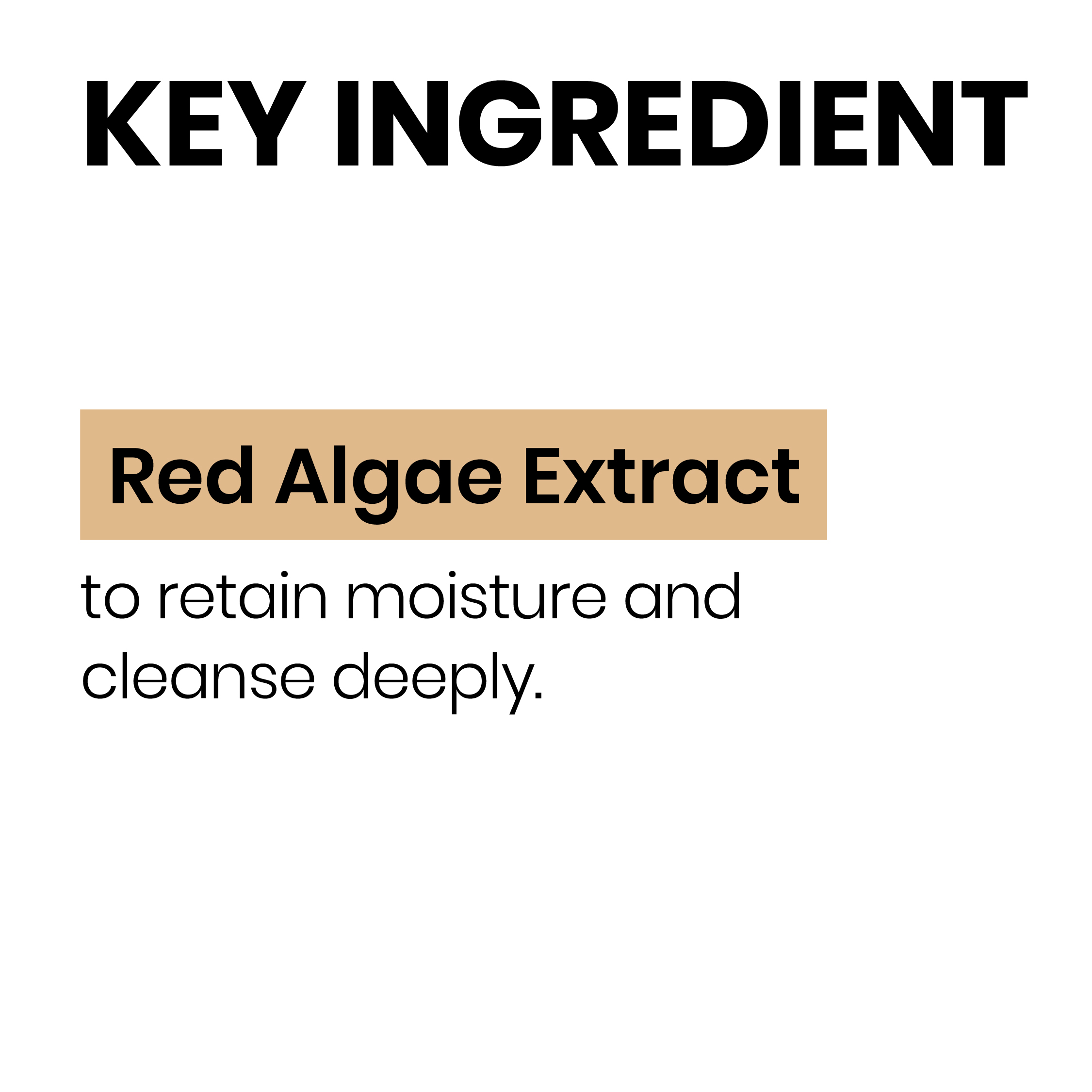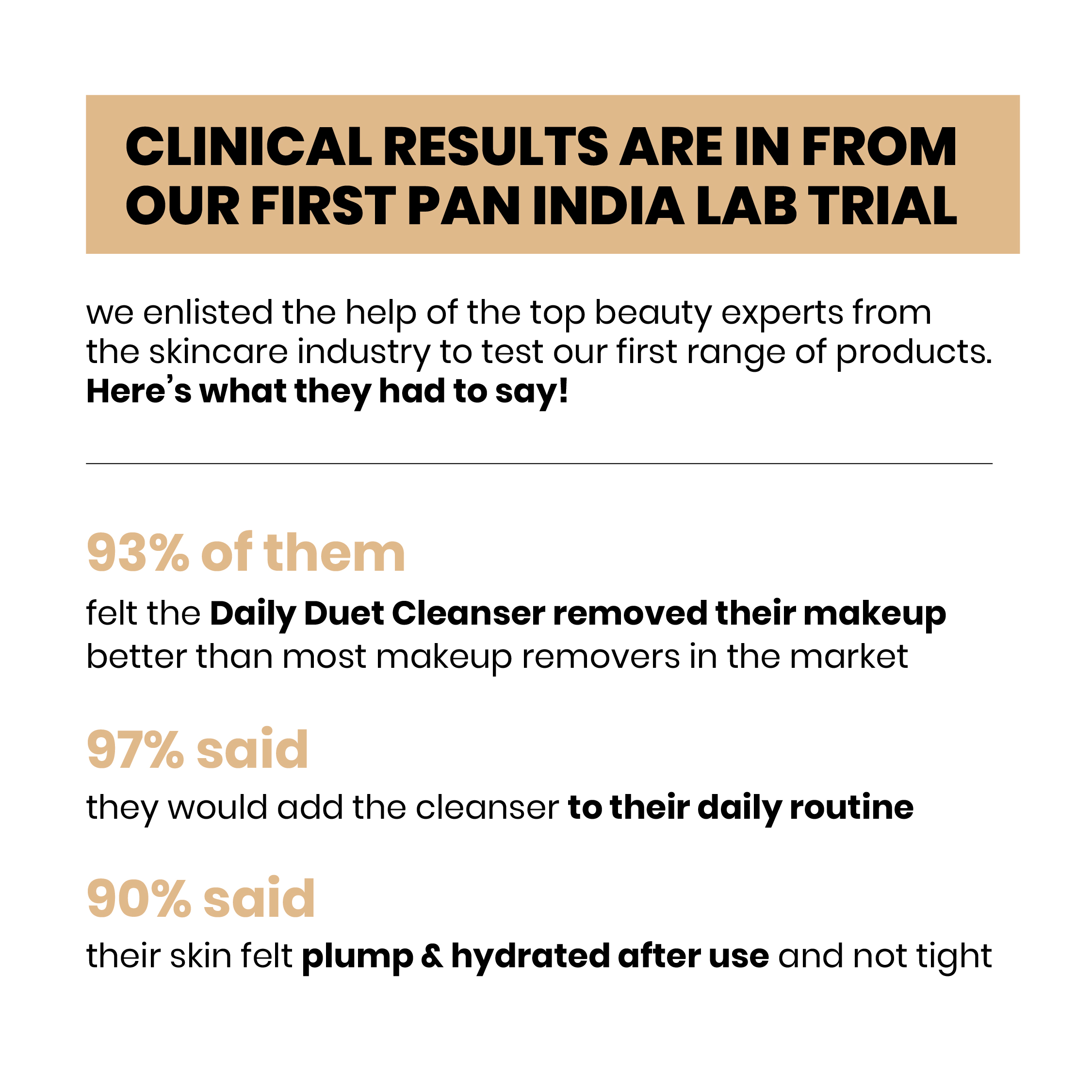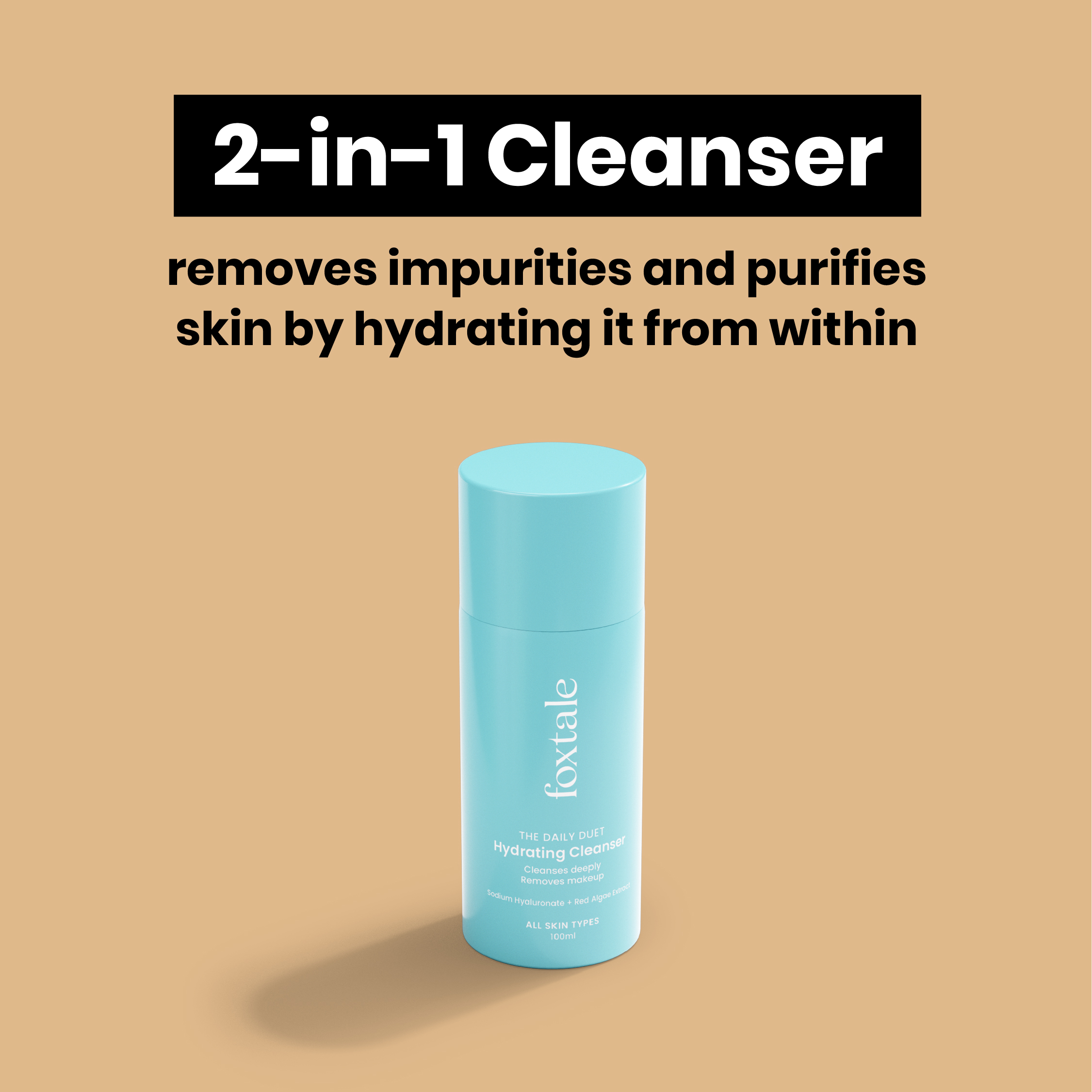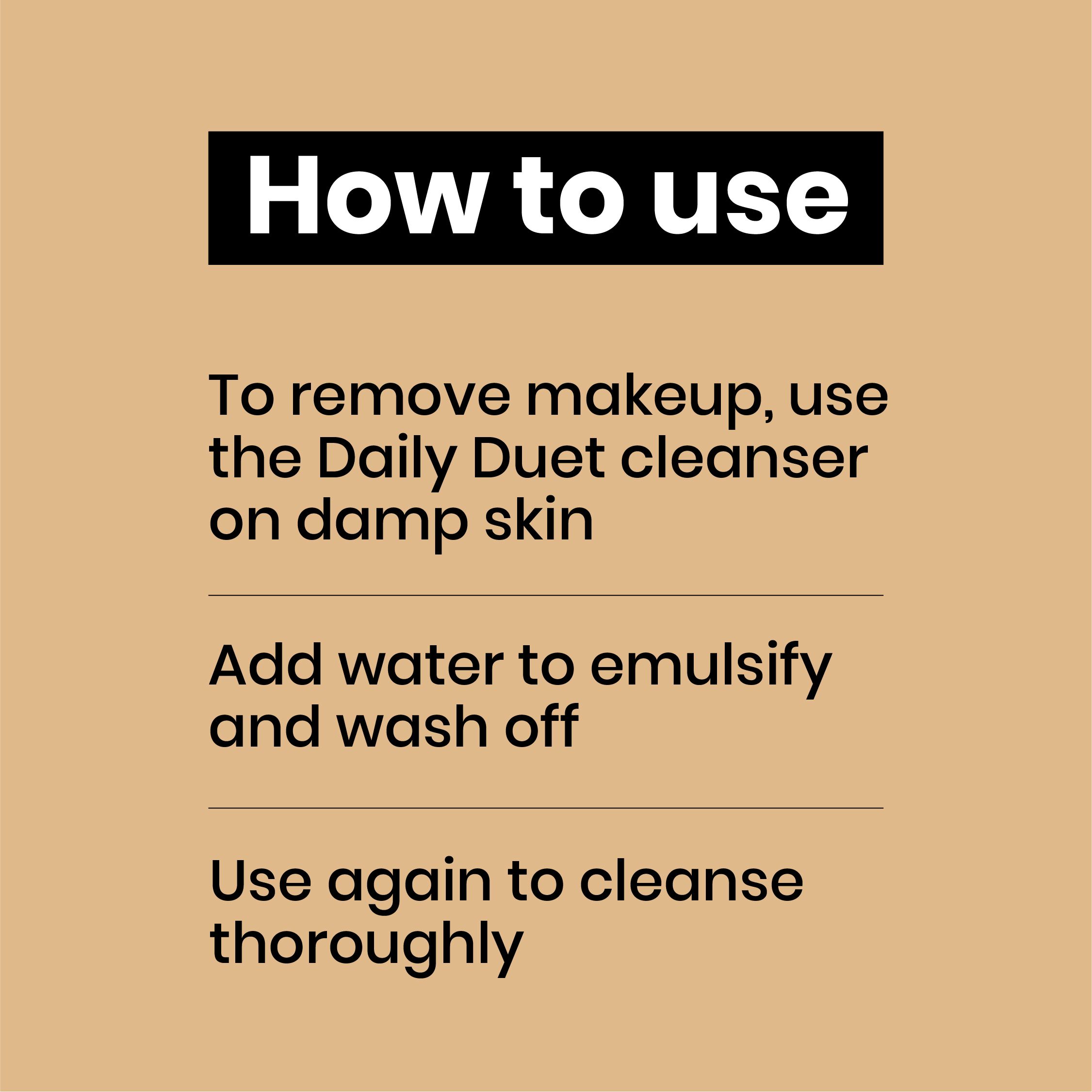 Read More
Featured Ingredient
10
Sodium Hyaluronate
Fair
x
Data score key
Best
Good
Fair
Average
Limited
Data availability rating: the scope of ingredient safety data contains in the skin deep, and the number of studies available In the open scientific literature.
Sodium Hyaluronate is the sodium salt form of Hyaluronic Acid, a naturally...
Concerns: 1. Allergic reactions: While rare, some individuals...
Functions: 1. Moisturization: Sodium Hyaluronate has the...
How to use
Massage into dry skin and rinse to remove make up. Then lather it up with water, massage it into the skin and rinse again to cleanse thoroughly.
Features
KLEEN Score
The KLEEN ingredient (Kind, Low-risk, Eco-friendly, Ethical, Nurturing) Score, rates products from 1 to 10. It reflects known and suspected hazards linked to the ingredients that make up the product. A product's hazard score is not just an average of the ingredients' hazard scores. It is calculated using a weight-of-evidence approach that factors in all of the hazards or health impacts associated with the ingredients. It also incorporates aspects like the brands transparency in divulging accurately the ingredients used, any third party certifications the products might have etc.
:
8
Key Ingredients:
Red Algae Extract

Sodium Hyaluronate

Vitamin B5
Ingredients:
Sodium Hyaluronate, Red Algae Extract, Vitamin B5, Aqua , Sodium Cocoamphoacetate , Decyl Glucoside , Acrylates copolymer , Sodium Cocyl Isethionate , PEG - 7 Glyceryl Cocoate , Coco glucoside , Ethylene Glycol distearate , Glycerin , Coco Glucoside , Gly
kindcode
Confused about what's kind on, in and around your body? We're here to decode some key terms and what it means when a brand declares them! If a brand doesn't have at least one of these codes, they won't be listed on kindlife! Know more
:
kindcode
Cruelty Free

"Cruelty-Free" is a PETA provided certification to brands which do not conduct product tests on animals prior to sales. Considering the vulnerability of animals and their lack of ability to give consent doesn't make it ethical to test products meant for human use on them. Hence products that are natural or plant based could be cruelty free only if they have not been tested on animals.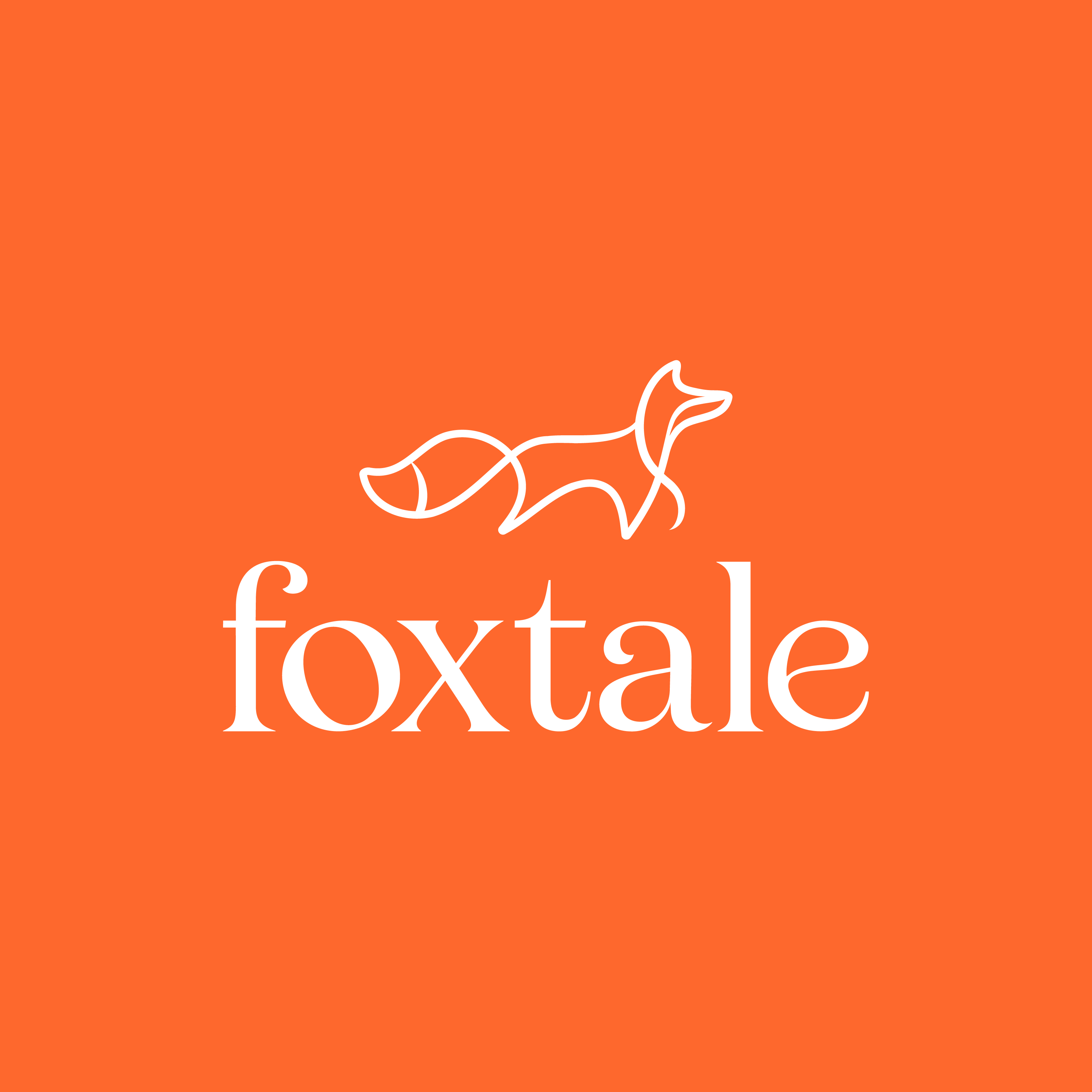 Foxtale
Efficiency and happiness are two pledges that Foxtale products keep They use 76 ingredients all of which have been approved and examined by regulating bodies worldwide Additionally they have outlawed more than 1500 substances that could harm the health of your epidermis
Shop the Brand